Mascot head one of Drai's production coordinator's many hats
November 2, 2017 - 3:26 pm
Updated November 6, 2017 - 11:30 pm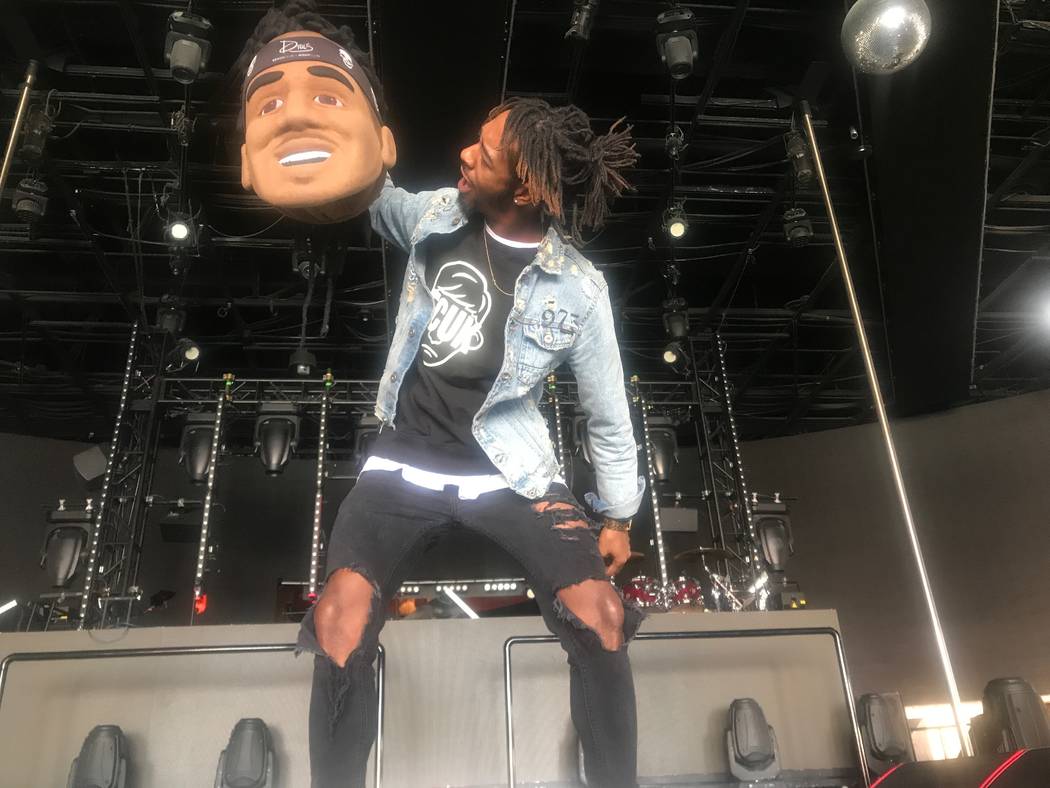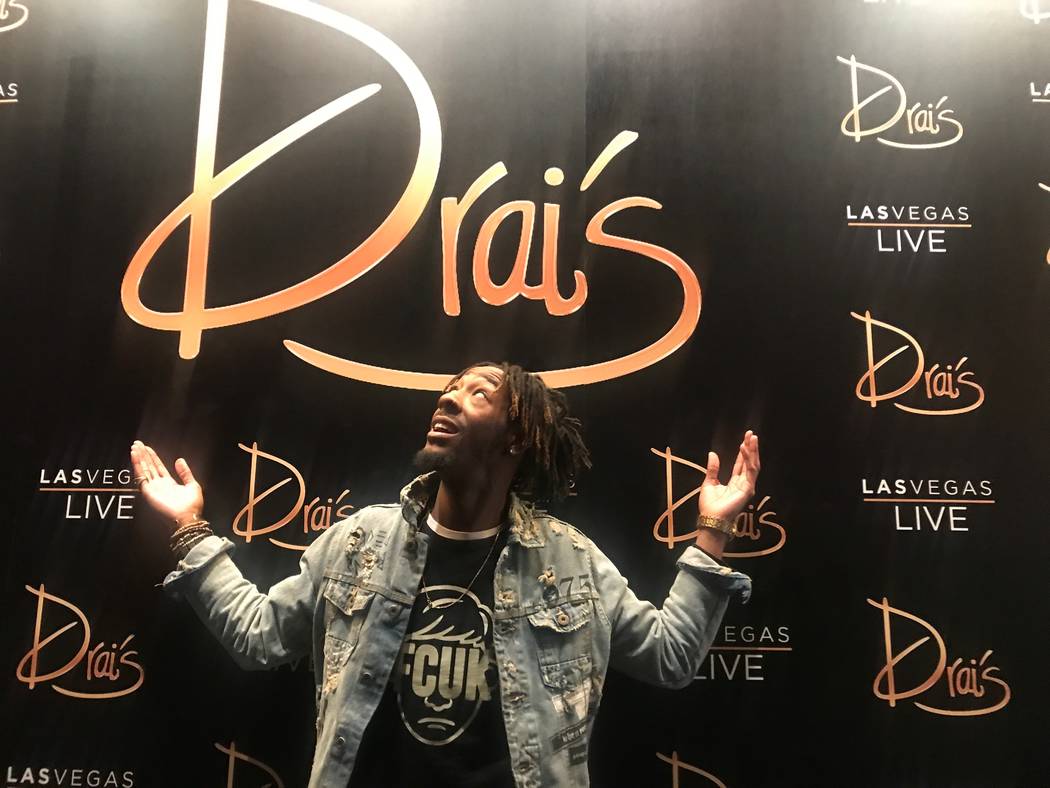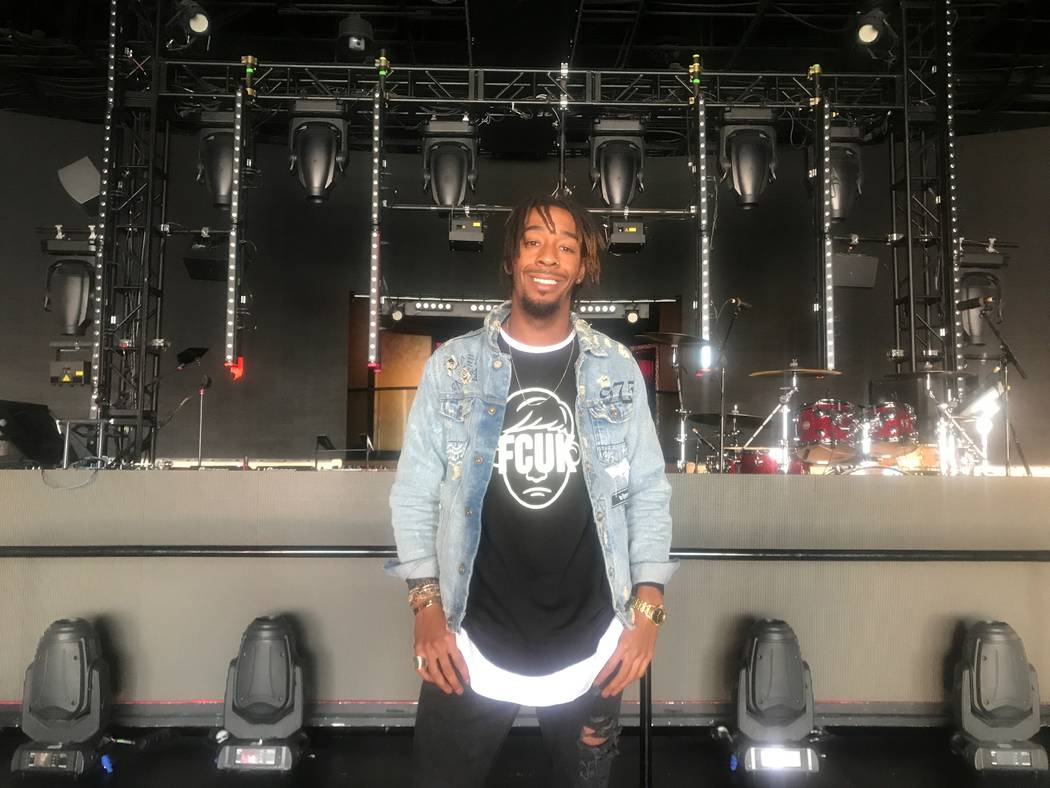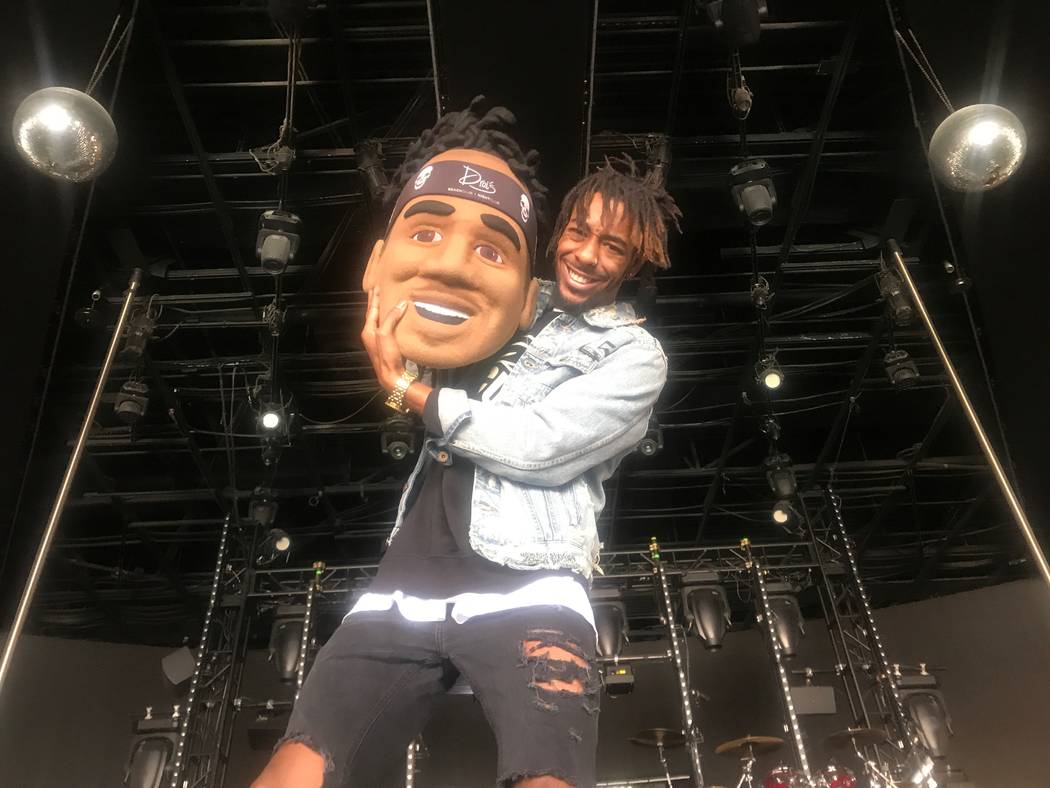 Aaron Gillam started going to clubs in his hometown of Youngstown, Ohio, as a teen. He enjoyed the atmosphere and being the center of attention on the dance floor, and he knew early on that he wanted to make a career of out his passion for dancing.
"He used to dance at parties that I threw (when we were in college)," his manager and friend of 10 years, Maurice Rucker, said. "Everyone wanted to be around him. His personality is contagious."
Gillam, 29, is the production coordinator at Drai's Beachclub & Nightclub at the Cromwell. He can be seen dancing to artists whom he has grown up listening to, such as Chris Brown and Fabolous, and hyping up crowds of more than 2,000 people alongside DJ Esco on Fridays during his residency shows. Gillam does this all while wearing a mascot head that resembles DJ Esco, a rare sight for entertainers to have at a nightclub.
Gillam said his job is to implement hip-hop culture through music and dance at Drai's, one of the few local nightclubs that plays hip-hop music.
Things weren't always glamorous for Gillam.
The Summerlin resident, who moved to Las Vegas when he was 21, started out as a busser at La Cave Food & Wine Hideaway at Wynn, then picked up a second gig cleaning tables at Drai's After Hours. He began wearing business suits to work, and he was asked to to become a host because he looked the part. He took a job as a host to develop a clientele of club visitors and make sure they had a good experience. He stopped after about a year, he said.
"Being a host and not having clients is a struggle," Gillam said. "I found out quick that it was not what I was supposed to be doing."
Regardless of the job, Gillam always danced and kept up a positive energy, which caught the attention of Tao Group managing partner Jason Strauss. Strauss started taking Gillam out to Tao Group's locations, which sparked an idea in Gillam's head. He pitched to Strauss that he wanted to be a mood director — responsible for creating the atmosphere — at Tao nightclub. It was a fairly new position for the evolving nightclub industry, Gillam said. Within a month, he was hired.
While at Tao, he created the Mirror Man character, a dancing human disco ball. It was his introduction to dancing on stage in front of a crowd, he said. He stayed at Tao for about three years before returning to Drai's, where he was recruited to be the production coordinator.
"I noticed his talent, and I wanted to be able to help him achieve his goals," Drai's managing partner, Brian Affronti, said. "I thought Aaron would be perfect (as the mascot) because of his talent on stage, and I knew he would be able to make that character come to life.
"I wouldn't say it's hard to get into the nightlife industry, but it's hard to make yourself stand out in a positive way. When they do, they really kind of shine in our industry."
The mascot head catapulted Gillam's career, and he was asked to go on tour with DJ Esco during his Too Much Sauce tour this year.
"When (Esco) is dancing or is about to do something, I already know what he's on. The vibe is just there," Gillam said.
Esco also invited Gillam to go to Coachella with him this summer so they could film a web series. Future was performing at the festival, and when the Atlanta rapper saw Gillam, he asked him to join them on stage.
"I was just there and just so happened to have the (mascot) head," Gillam said with excitement. "We performed in front of 200,000 people. It ended up being something crazy."
After the show, Future asked Gillam to join them on the Nobody Safe Tour following Esco's tour. Gillam toured for three months this summer. He travels out of town with Esco to perform often and has also picked up a few gigs to make appearances and be featured in music videos for other artists. Gillam said Affronti has been supportive in allowing him to expand beyond the club.
Gillam said his goal is to get his own day of the week at the club, in which he will be the main host.
"Drai's has given me a platform to go center stage with no cover-up," he said. At the end of the day (I want people to say), 'That's that (dude) that be turnt in the club. I can come in here and turn up with him.'"
Contact Kailyn Brown at kbrown@viewnews.com or 702-387-5233. Follow @kailynhype on Twitter.
Schedule
DJ Esco performs about three Fridays a month at Drai's Beachclub & Nightclub. For the schedule, visit draisgroup.com.
Online
To keep up with Aaron Gillam, follow him on Instagram: @callme_a_draislv.