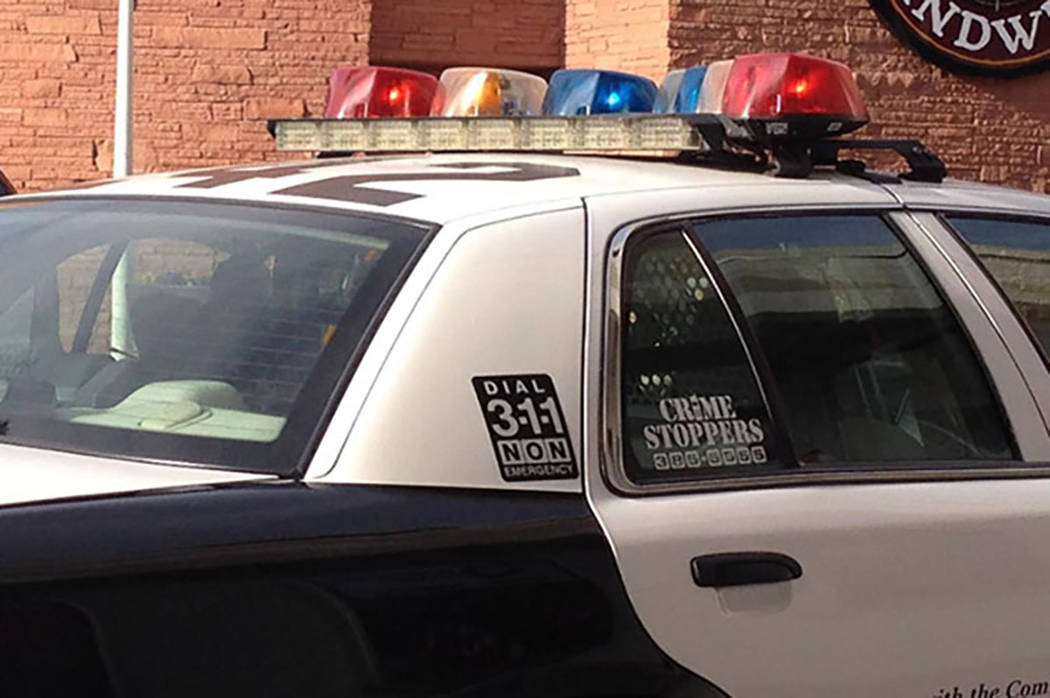 A moped rider injured in a collision with a garbage truck earlier this month died Saturday.
The 61-year-old man died at Sunrise Hospital and Medical Center, according to a Metropolitan Police Department press release. His identification has not yet been released.
The collision occured on southbound Boulder Highway just before 3 p.m. Feb. 10.
The rider was traveling south on a 2011 Cixi Moped in a single right-turn lane approaching East Russell Road, while a garbage truck was stopped on Boulder Highway just north of the intersection.
The moped driver tried to switch lanes to travel between the truck and vehicles stopped at the intersection. The moped's front caught on the rear of the truck causing the rider and vehicle to overturn.
The rider was taken to Sunrise with critical injuries.
The death of the moped operator marks the 11th traffic fatality investigated by Metro this year.
Contact Madelyn Reese at mreese@reviewjournal.com or 702-383-0497. Follow @MadelynGReese on Twitter.