ACLU representing Durango High students in altercation with CCSD police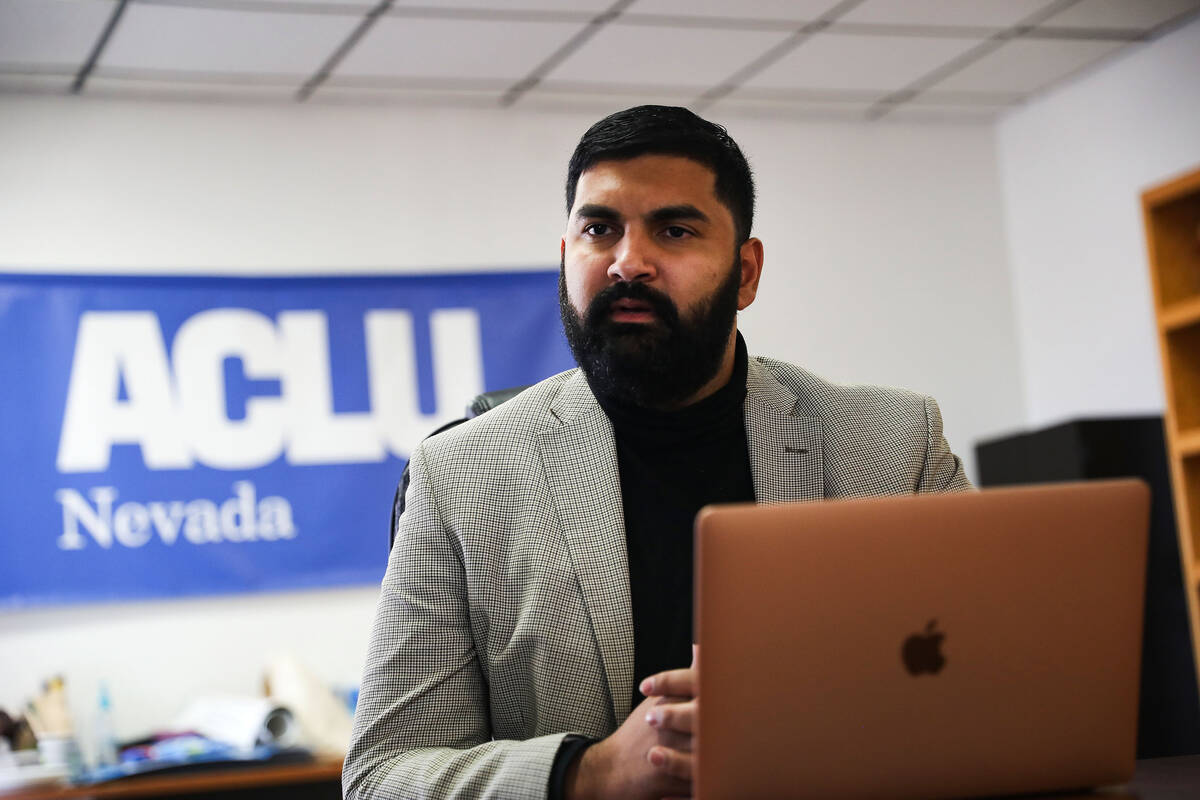 The American Civil Liberties Union of Nevada is representing Durango High School students involved in an altercation with a Clark County School District Police Department officer last week, the nonprofit announced Wednesday.
The incident happened Feb. 9 near Durango High School.
While the full story behind the interaction is unclear, videos posted to social media show a school district officer escorting a handcuffed student to a police vehicle before getting into a confrontation with a second student. The video shows the officer shove the second student to the ground.
District Superintendent Jesus Jara said he's directing school police to conduct a "complete review" of their use-of-force policy and protocols.
ACLU of Nevada Executive Director Athar Haseebullah issued a statement in response to the incident, saying, in part, "It's disgusting that school police officers can attack children without being held accountable. The officer hasn't been terminated. There are no statements from the District Attorney that they are attempting to seek justice for these kids… It's sad and pathetic."
CCSD Police Chief Mike Blackeye has confirmed the involved officer has been assigned to "other duties" until the investigation into the incident is complete.
Blackeye said Wednesday that his agency is also organizing a committee of community members that will share ideas and feedback regarding student and staff safety with school police.
Both the NAACP and activist organization "No Racism in Schools" have announced a protest and press conference to demand police reform from the district. The protest will take place Feb. 17 at 6 p.m. at the CCSD administrative center at 5100 W. Sahara Ave.
Nevada state Sen. Dallas Harris also condemned the incident in a statement.
"Like so many in our community, I'm tired of seeing police officers use force when there is no threat to their safety or the safety of others," it read in part. "The community voiced their interest in having police officers in schools to protect students from violence, not to be the perpetrators of that violence."
Inbox: This Friday at 6 pm, the NAACP Las Vegas along with two dozen community organizations are holding a press conference to demand police reform at CCSD after a student was slammed to the ground by an officer outside Durango High School last Thursday. pic.twitter.com/tNDtwcae8T

— Naoka F. (@naokadforeman) February 15, 2023
Contact Justin Razavi at jrazavi@reviewjournal.com. Follow @justin_razavi on Twitter.