'Get home safe': Las Vegas teen remembered for being a shining light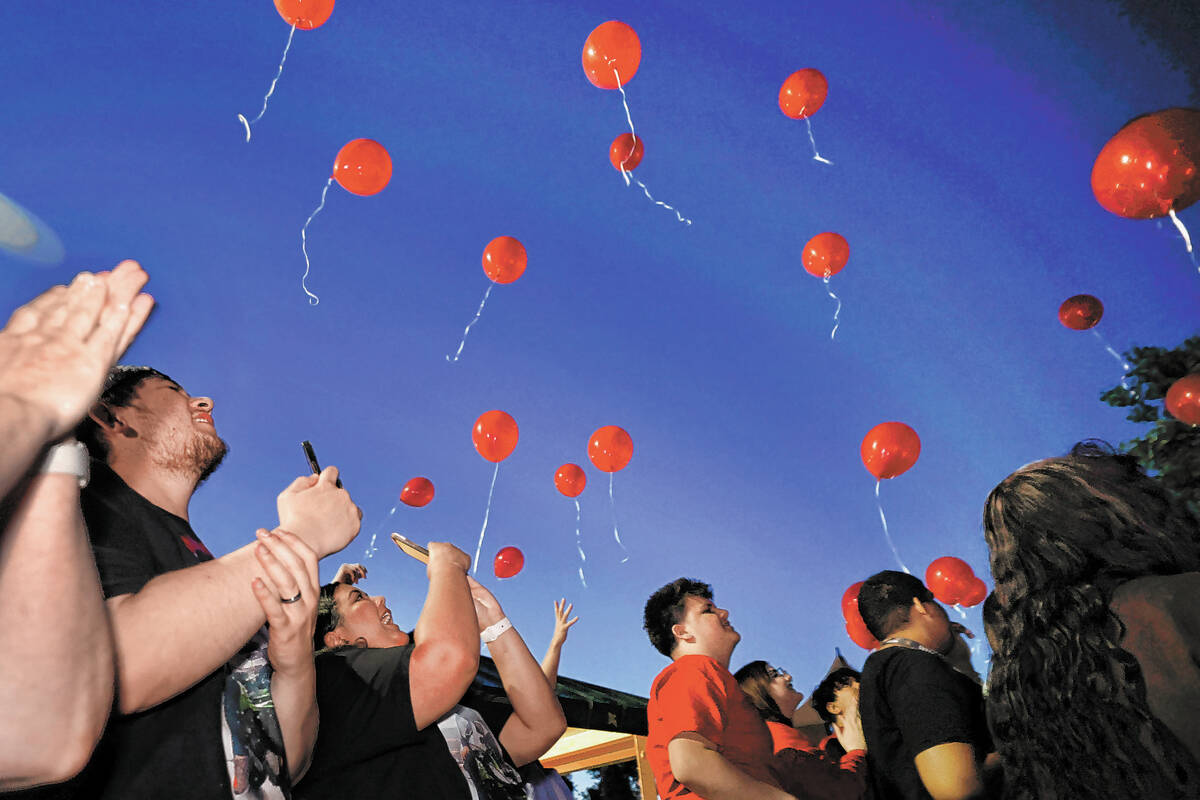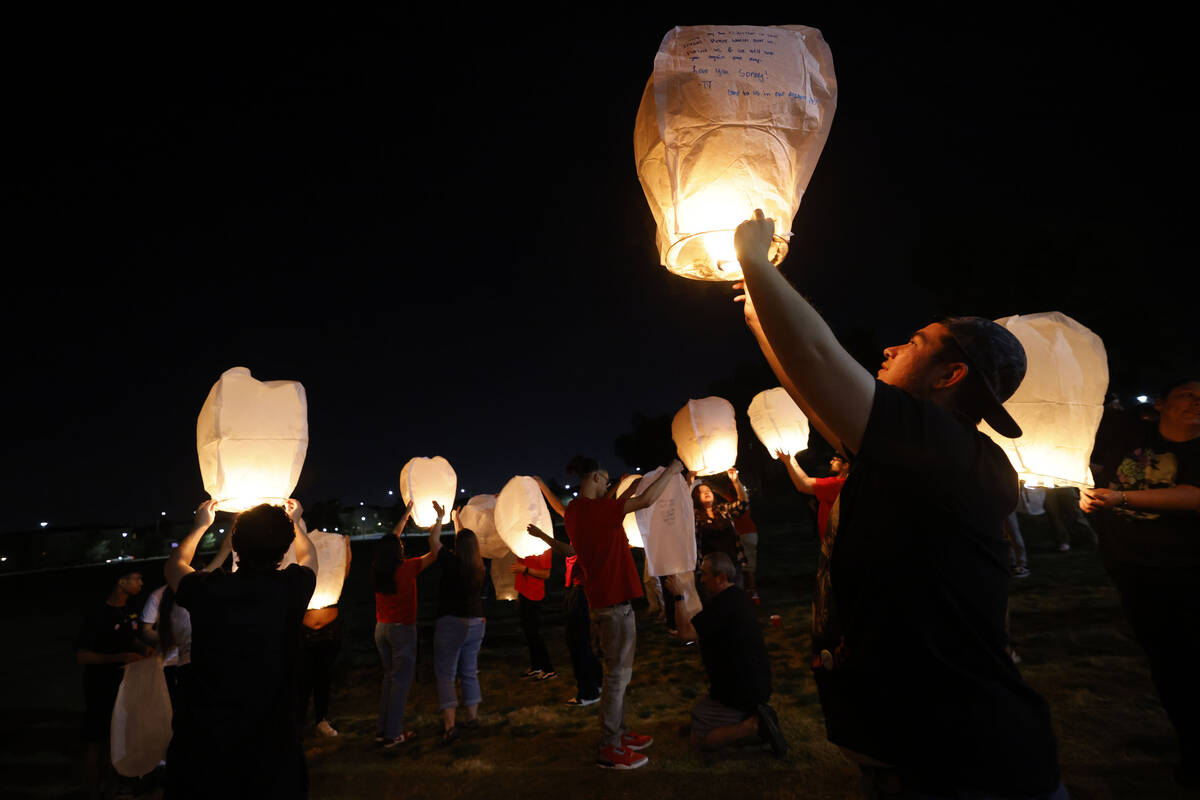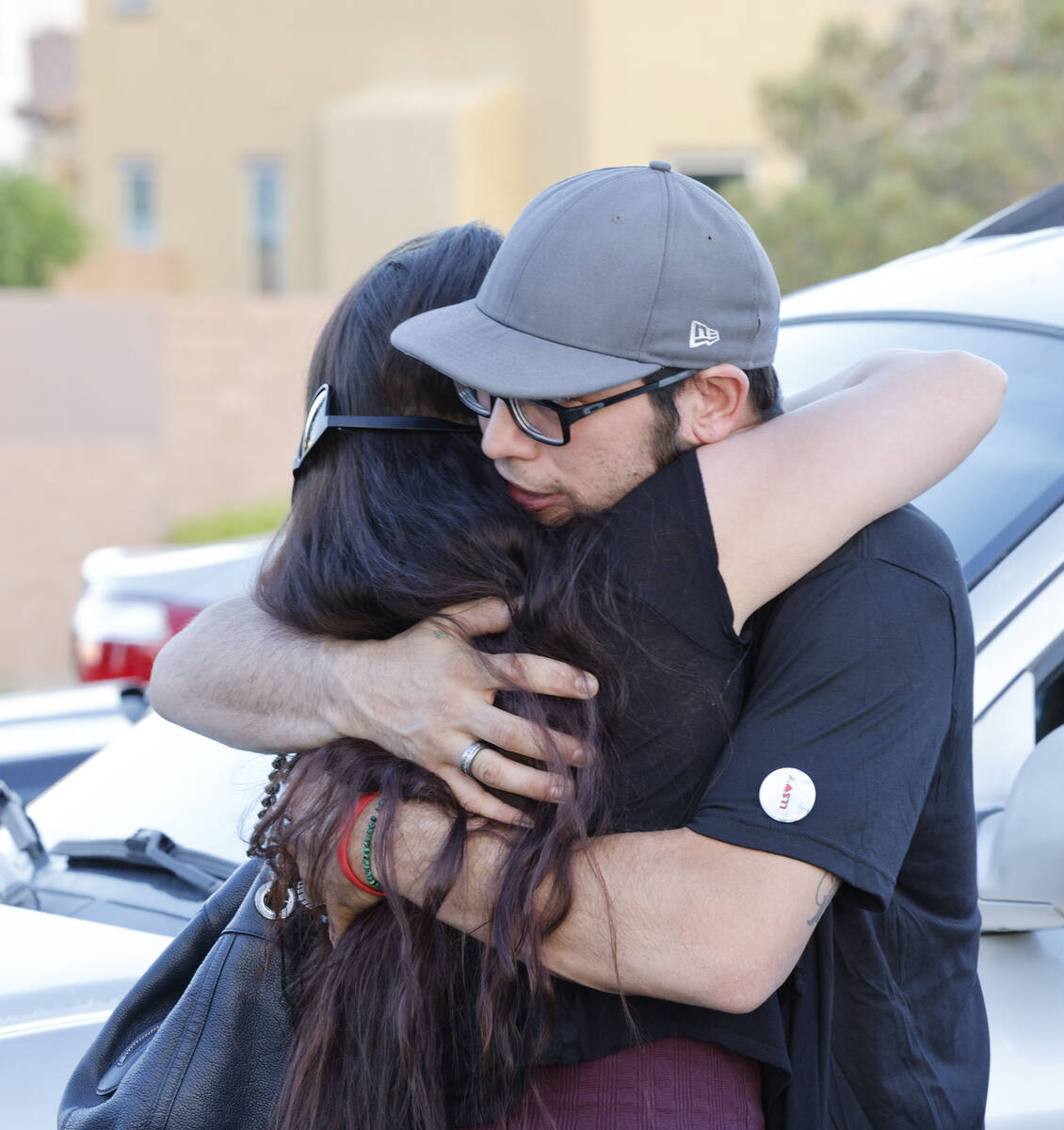 Family and friends gathered Friday night at a park about two miles from where an 18-year-old Las Vegas teen was killed while riding a motorcycle last week.
About 40 people released red balloons, and later, lanterns into the sky after sundown at Red Ridge Park in honor of Sonny Trushel.
"He didn't care what anybody thought or said about him. He was just unapologetically himself," his friend Kendall Cain said. "I wish so many more people in the world could have experienced that."
Trushel died in a crash with a 2023 Toyota Camry around 9:35 p.m. last Friday. The car was turning left onto West Badura Avenue as Trushel rode south on Buffalo Drive.
Police said in a statement that Trushel was speeding prior to the crash. He died at the scene. Three people from the Toyota were hospitalized and later released after suffering minor injuries.
But Trushel's older brother, Jonathan Grace, said his brother was always careful not to speed on his bike, which he only bought four months ago.
"He promised that he would be safe," Grace said through tears Wednesday. "He wore all his gear and followed the laws."
'Get home safe'
Trushel was leaving a bike meet with a friend when the crash happened. He was one intersection from his house.
Grace said his brother had not figured out what he wanted to do after graduating high school this spring, but that he loved talking to people and working with computers.
"He was very wise for his age," Grace said. "He was my little brother, but I would always go to him for advice."
Cain worked at a nearby Raising Cane's with Trushel and said the pair would end their shifts by saying, "I love you, bye, get home safe," to each other.
"Those were some of the last words I heard him say to me," Cain said. "They're going to stick with me forever."
Cain said from Trushel's first day at the store that he would light everyone's life. She said Trushel had the biggest heart and wanted make everyone laugh.
Friends and family shared food, drinks and conversation near a gazebo at the southwest valley park. Some tossed a football around, while others held loved ones in long embraces.
At around 8:30 p.m., a group of motorcyclists rode through the parking lot in circles, revving their engines in honor of Trushel.
"I just want everyone to remember how much Sonny loved us and I hope that he can see how much we love him," Cain said.
An online fundraiser created by Trushel's family has raised more than $2,000 as of Friday night.
Contact David Wilson at dwilson@reviewjournal.com. Follow @davidwilson_RJ on Twitter. Contact Sabrina Schnur at sschnur@reviewjournal.com or 702-383-0278. Follow @sabrina_schnur on Twitter.