Henderson business combines dogs, bar for indoor fun — VIDEO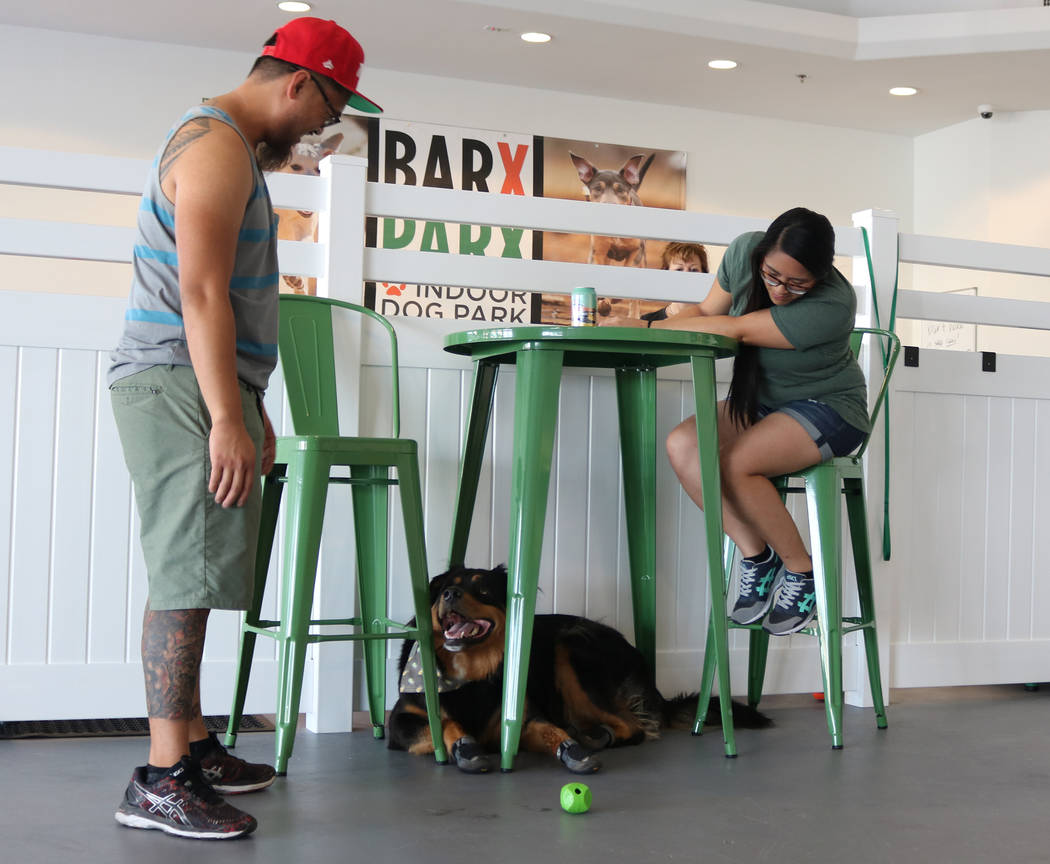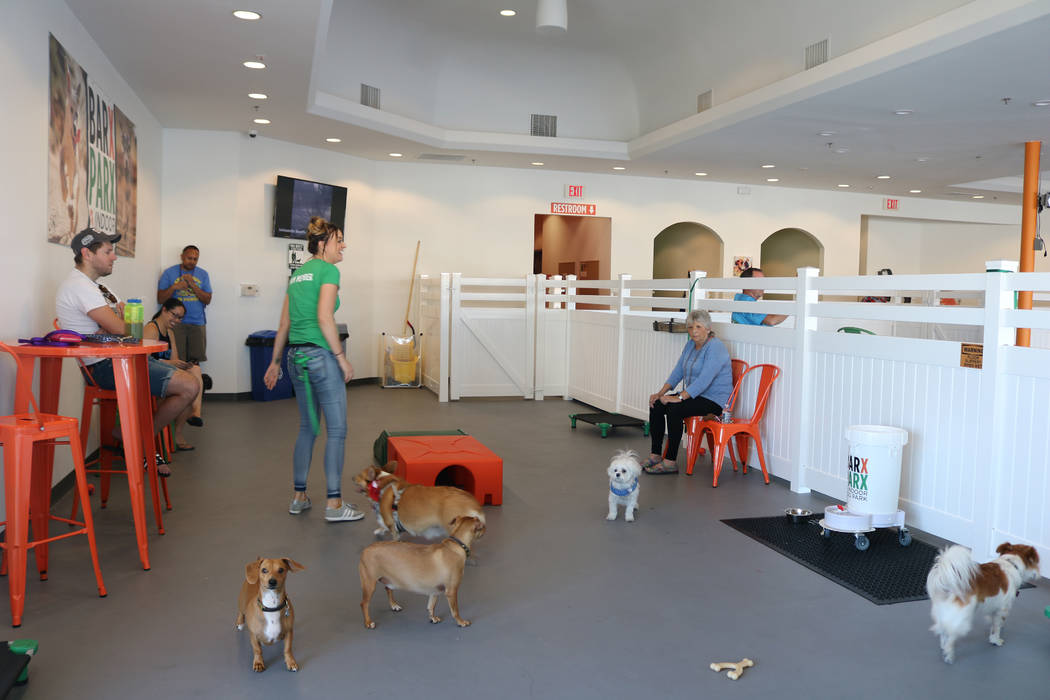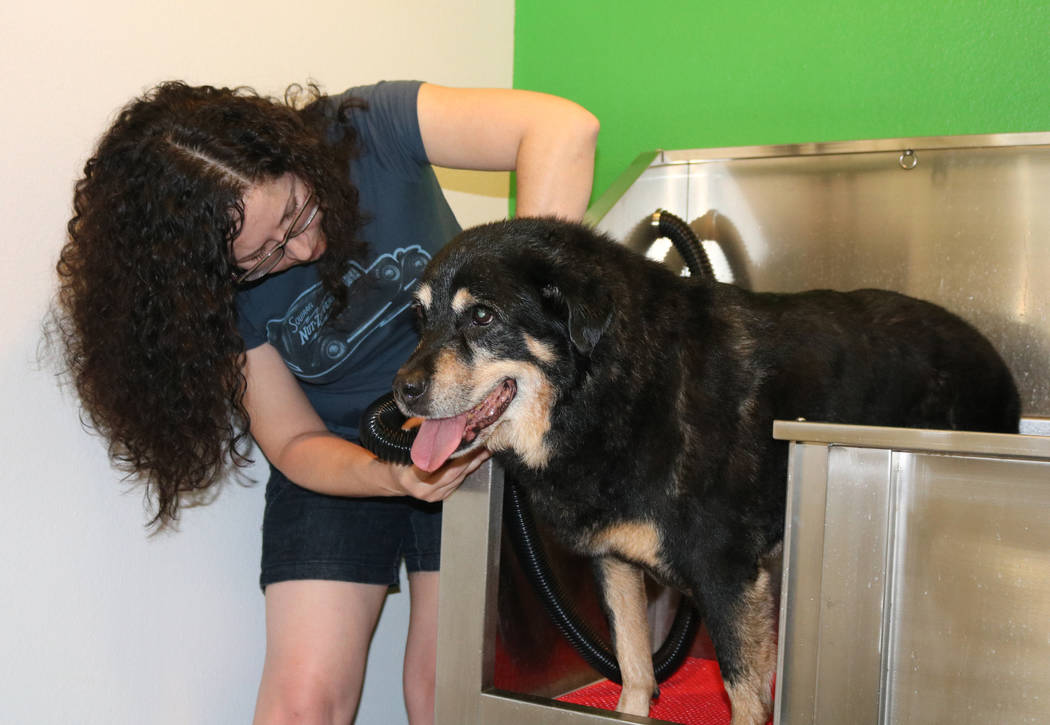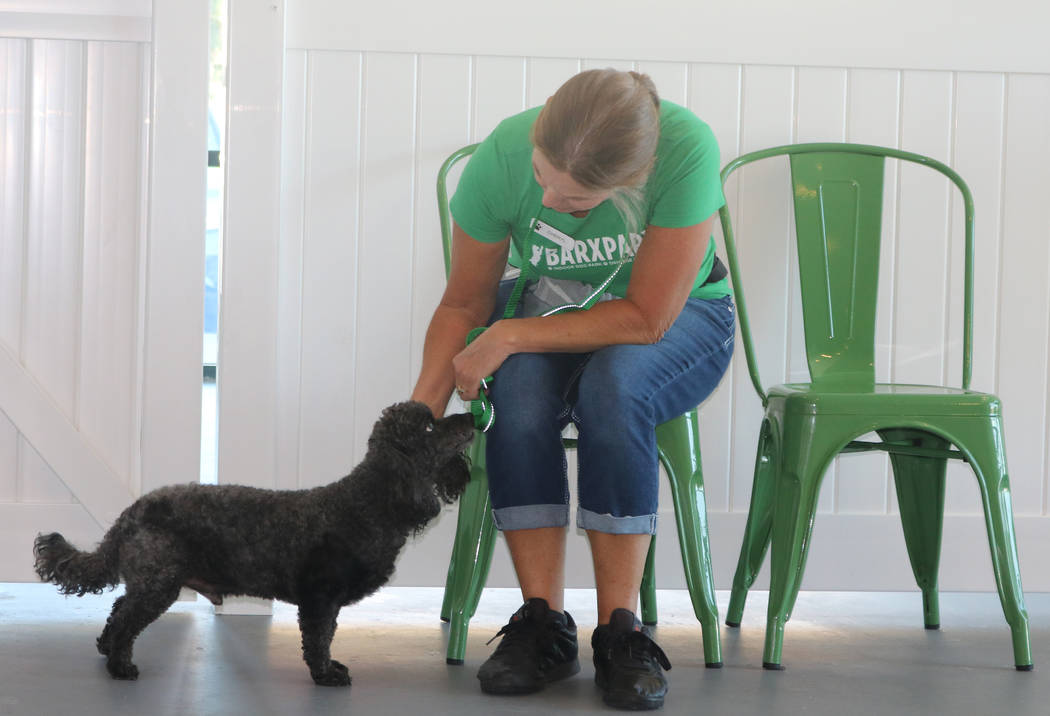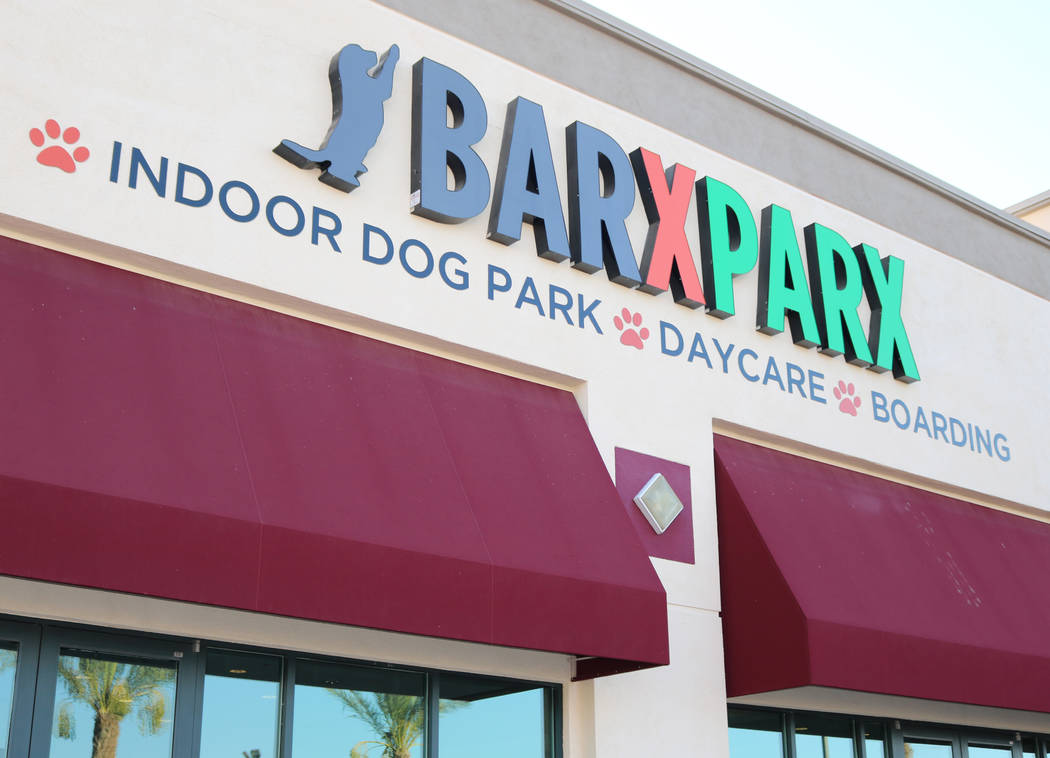 A new Henderson business combines the joy of man's best friend and a drink in your hand.
Barx Parx, a new indoor dog park located at 8868 S. Eastern Ave. #115, features a bar, allowing dog owners to be social and enjoy themselves on a level that outdoor dog parks don't allow.
"We wanted to make this a place that would be really fun for the humans and the dogs," owner Jen Freet said.
After smuggling alcohol into outdoor dog parks during their visits, Freet and her husband realized there was room for improvement in making a trip to the dog park a more social environment.
"There are so many daycare and boarding places," Freet said, "But there's nothing where you can actually go and be social with your dog."
The 6,025-square-foot park is divided into two separate play areas for large and small breeds. Before entering, all dogs must pass a behavior assessment, be spayed and neutered and up to date on all vaccines and shots.
Barx Parx also features a self-washing station, cageless overnight boarding, training, daycare and more.
Customer Bridget Kelly and her 15-year-old Rottweiler/Chow mix, Keiki, are planning to frequently visit the park throughout the summer.
"Keiki is getting a bit old, but she can still kind of hang with this environment," Kelly said. "So I want her to enjoy herself. And especially to not have to take her out in the heat is really important at this age."
Since the park is equipped with a bar, Barx Parx is a 21+ facility. Alcoholic beverages are currently only served on the weekends, and each guest is limited to two drinks.
Don't own a dog? No worries. Memberships are available to non-dog owners who just want to enjoy a drink and play with some pups.
"We want everybody to be welcome here," Freet said. "So you are more than welcome to come even if you don't have a dog."
Barx Parx offers day passes and three tiers of monthly memberships. Memberships are required for each dog, even if they are from the same household.
"It has everything that Vegas needs kind of in one place," Kelly said. "It's pretty much an all-in-one stop for hanging out with your pet and socializing."
Contact Rochelle Richards at rrichards@reviewjournal.com or 702-224-5505. Follow @RoRichards24 on Twitter.
Barx Parx
Where: 8868 S. Eastern Ave. #115
Hours: 4-10 p.m., Monday-Thursday; 6 a.m.-10 p.m., Friday-Sunday
Contact: 702-518-6439
Online: https://barxparx.com
Membership: $18.95-$28.95 monthly