Henderson men fighting to clear names, 10 years after arrest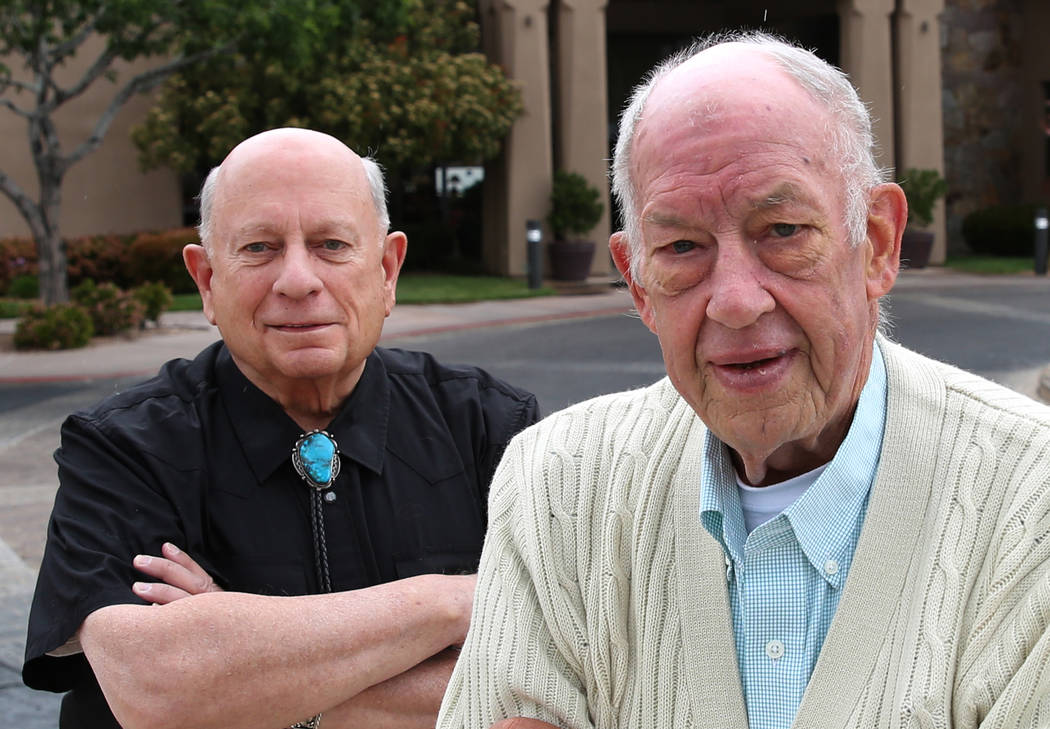 It's been nearly a decade since Henderson residents Tim Stebbins and Bob Frank were arrested and accused of filing a false crime report. Frank said he since has spent tens of thousands to dollars to clear his name.
Frank sued the city of Henderson in 2012, alleging he was improperly jailed for what he calls a political dispute. The city won the motion to dismiss, but the case is now with the 9th U.S. Circuit Court of Appeals.
"I'm troubled any time criminal prosecution is used for political reasons," said Frank's attorney, Matthew Callister. "That's troubling, and that's what lies at the heart of this civil liberties argument."
The arrest came after the pair began looking into the finances of their Sun City Anthem homeowners association in 2007.
Frank and Stebbins told Henderson police that they suspected $3 million in surplus funds collected from 2002 to 2007 by the Sun City Anthem Homeowners Association had gone missing.
"We tried going talking to board members and telling them to return the money, but they wouldn't listen," said Frank, who was on the HOA board from 2007 to 2009. "I had to report it. If you're aware of a crime and you don't report it you're considered a co-conspirator."
Stebbins said he became involved because he was upset that the surplus money had not been returned to homeowners.
In 2010, former Police Chief Jutta Chamber closed the investigation as unfounded. Frank, a 78-year-old retired Air Force colonel, and Stebbins, a 79-year old former salesman, were arrested. The case was dropped in 2012.
"They never said we were innocent, they just dropped the case," Frank said. "Imagine being arrested for the first time in your life for the wrong reason. I worked hard to live an honorable life."
Henderson spokesman David Cherry said the city cannot comment on the case because of the pending lawsuit.
In 2011, the IRS challenged the filing of the Sun City Anthem 2007 return and assessed an additional $1 million in tax. The board negotiated the tax liability down to $144,989.66, according to former vice president David Berman.
"The tax matter is way behind us," said Berman, who left the board in 2006. "That was resolved through that IRS settlement. There were no penalties at all. Nothing in IRS paperwork related to settlement accused us of anything other than using the wrong procedure to file taxes."
Berman added that the surplus money that Frank referred to was returned to homeowners by waiving quarterly assessments that added up to roughly $4 million.
Contact Sandy Lopez at slopez@reviewjournal.com or 702-383-4686. Follow @JournalismSandy on Twitter.