Las Vegas woman, now 30, was injured as newborn in PEPCON blasts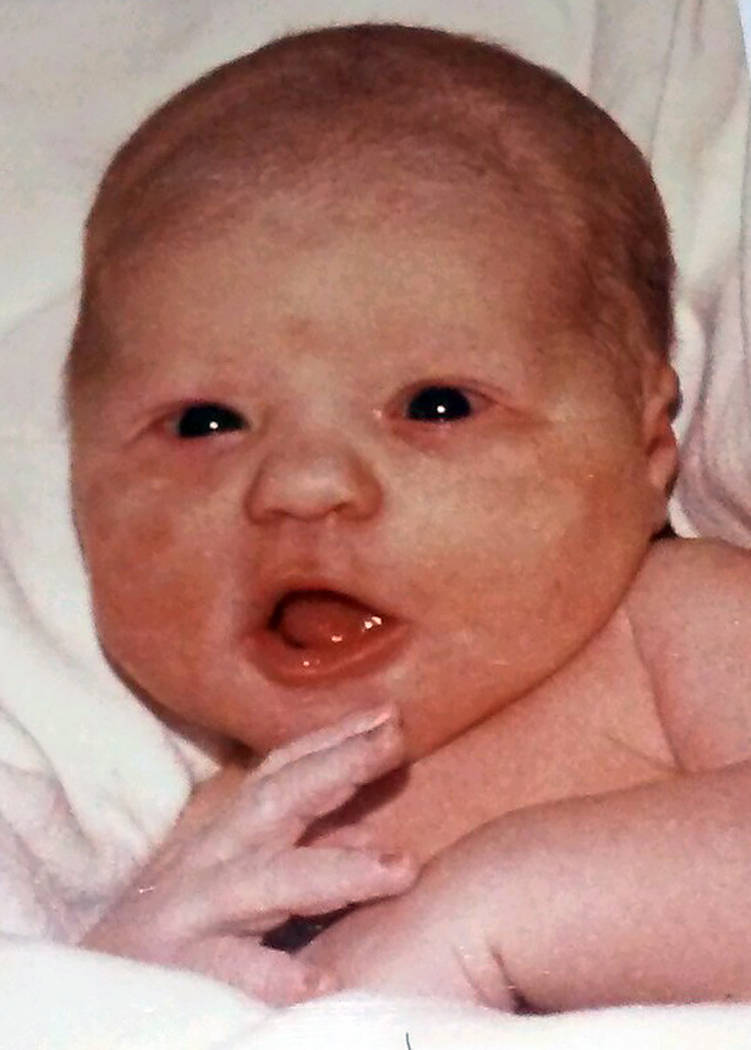 On May 4, Rebekah Johnson will turn 30. So will the historic PEPCON explosions.
Born at 7:14 a.m. at St. Rose Dominican Hospital, de Lima campus, she was the youngest person injured in the blasts that shook the Las Vegas Valley like earthquakes. The Henderson hospital was 3 miles from the PEPCON plant.
"Rebekah was perfect five hours earlier," recalled her father, 60-year-old Tony Wittig. "They say timing is everything. It sure is."
Her tiny body tightly wrapped in blankets, Johnson's nurses had placed her near the windows to get some sun. But in the aftershocks of the explosions that rang out just before noon, those same windows blew out, slicing Johnson's left eyelid in half.
Thirty years after the blasts, Johnson is raising three young children of her own with her college sweetheart, whom she met while studying at Brigham Young University in Provo, Utah. The two married in December 2007, about two years before they graduated and moved to the Las Vegas Valley to start a family.
Today, the only memory Johnson has of the massive explosions she survived is a small scar on her eyelid. Her eyesight was not affected.
"You'd never even know looking at her that she went through something like that," her father said this month. "Thirty years, isn't that something?"
Contact Rio Lacanlale at rlacanlale@reviewjournal.com or 702-383-0381. Follow @riolacanlale on Twitter.
Related
Former Henderson fire captain recalls day of PEPCON explosions