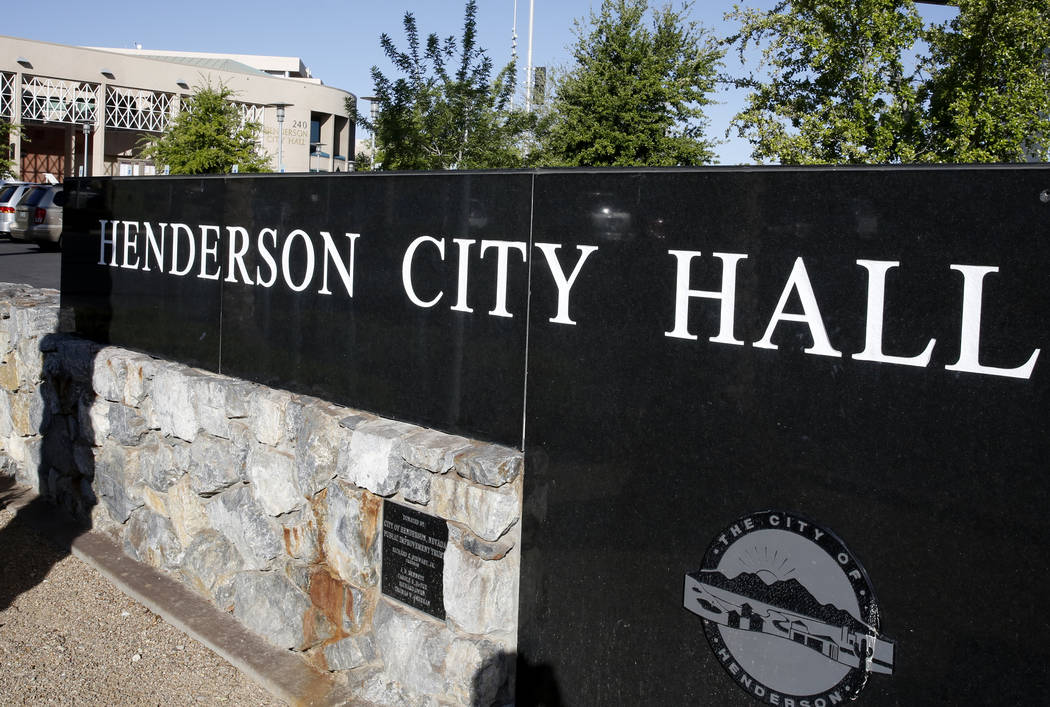 The city of Henderson has been billed more than $10,000 by an outside law firm to keep certain records under wraps after a lawsuit was filed by the Las Vegas Review-Journal.
The firm Bailey Kennedy is representing the city in the lawsuit filed in November, which demands access to documents that detail the work of a communications consultant Elizabeth Trosper and her communications firm, Trosper Communications.
The lawsuit alleges that the public records — which the Review-Journal requested Oct. 4 under the state's public records law — have been unjustifiably withheld and that the city is charging illegal fees for the collection and review of the documents.
"The city did not withhold any documents containing public information from the LVRJ, and that is clearly spelled out in the judge's order denying the LVRJ's petition against the city," said city attorney Josh Reid in an email. "The city provided 9,621 electronic files consisting of 69,979 pages of documents to the LVRJ, without charge."
The city has been billed $10,568 for the work performed from March 1 through June 1, and had paid $8,734 as of May 2. The work includes professional fees for senior partners who charge $495 per hour.
"The city of Henderson uses outside counsel on litigation matters sparingly," Reid added in an email. "Over the past five years since I was appointed as city attorney, the city has reduced the amount spent on outside counsel by an average of $1 million per year, with the total savings amounting to over $5 million since 2012."
Trosper was given a one-year, $30,000 contract with the city last March and has a history of assisting the political campaigns of Henderson City Council members.
Trosper resigned from the city contract Dec. 1.
Contact Sandy Lopez at slopez@reviewjournal.com or 702-383-4686. Follow @JournalismSandy on Twitter.