New Henderson police chief to be selected internally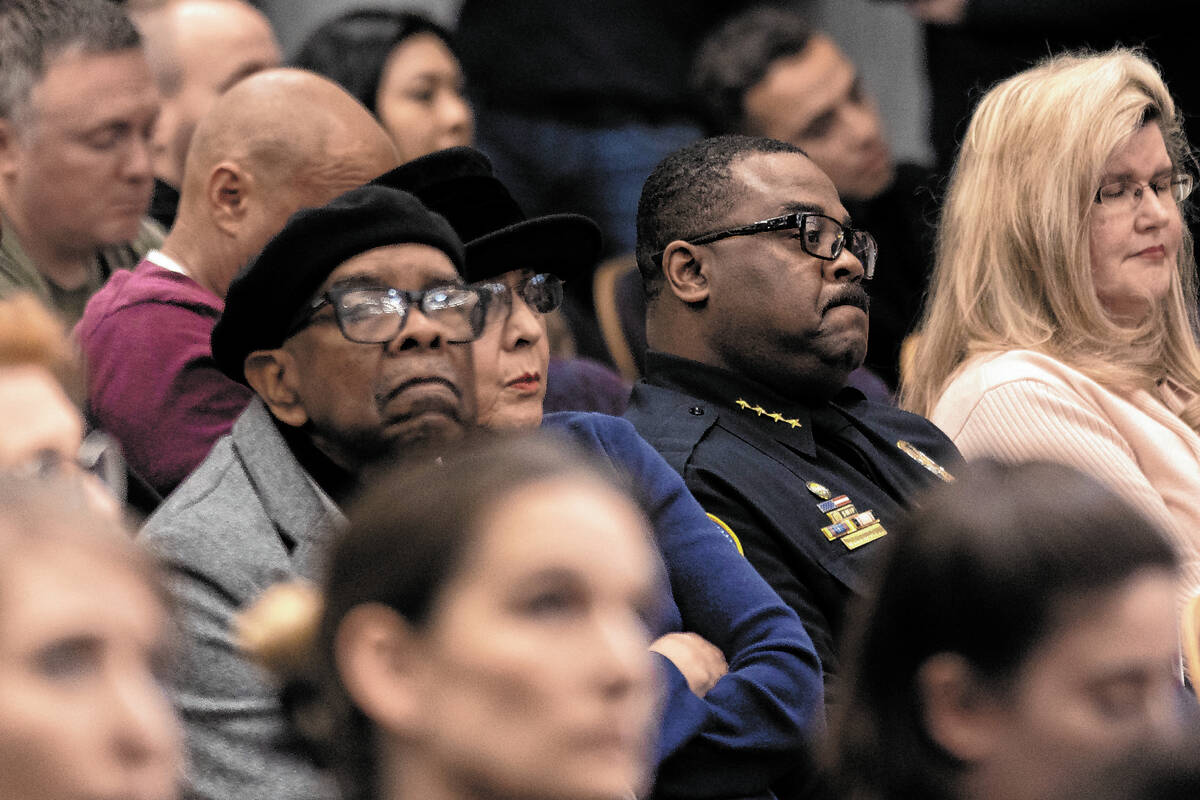 The next Henderson police chief will be selected internally, city officials said this week.
Outgoing Chief Thedrick Andres' retirement became effective Tuesday, after which Deputy Chief Michael Blow took over as interim police chief.
Jon Boucher, Eric Buck, Hollie Chadwick and Isaac Henn have been selected to be new deputy chiefs, and one of them will be selected as the permanent police chief, according to city spokeswoman Madeleine Skains.
"We believe our deputy chiefs possess the leadership skills and experience to lead the Henderson Police Department into the future," City Manager Richard Derrick said in a statement Thursday.
Skains said over the next month city leadership will conduct an internal selection process with input from Mayor Michelle Romero and the city council.
The final decision will be made by Derrick and Assistant City Manager Jim McIntosh.
The appointment of police chief is subject to approval from the city council, according to Henderson's city charter.
The four new deputy chiefs will start in their new roles Monday, Skains said.
Police chief retires after vote of no confidence
Andres announced in an internal memo in January that he would be retiring.
In November, both Henderson police unions voted no confidence in Andres. He was sworn in as chief in July 2019 after LaTesha Watson was fired.
Watson filed a lawsuit against the city in September 2020 alleging she faced racial and gender discrimination.
Watson brought Andres to Henderson in 2018 from the Arlington, Texas police department where they both previously worked. Watson was deputy chief in Arlington before being hired by Henderson.
The city contracted Ralph Anderson & Associates for $29,000 conduct a nationwide search in Watson's hiring. There were 88 applicants for the position during the search.
Contact David Wilson at dwilson@reviewjournal.com. Follow @davidwilson_RJ on Twitter.