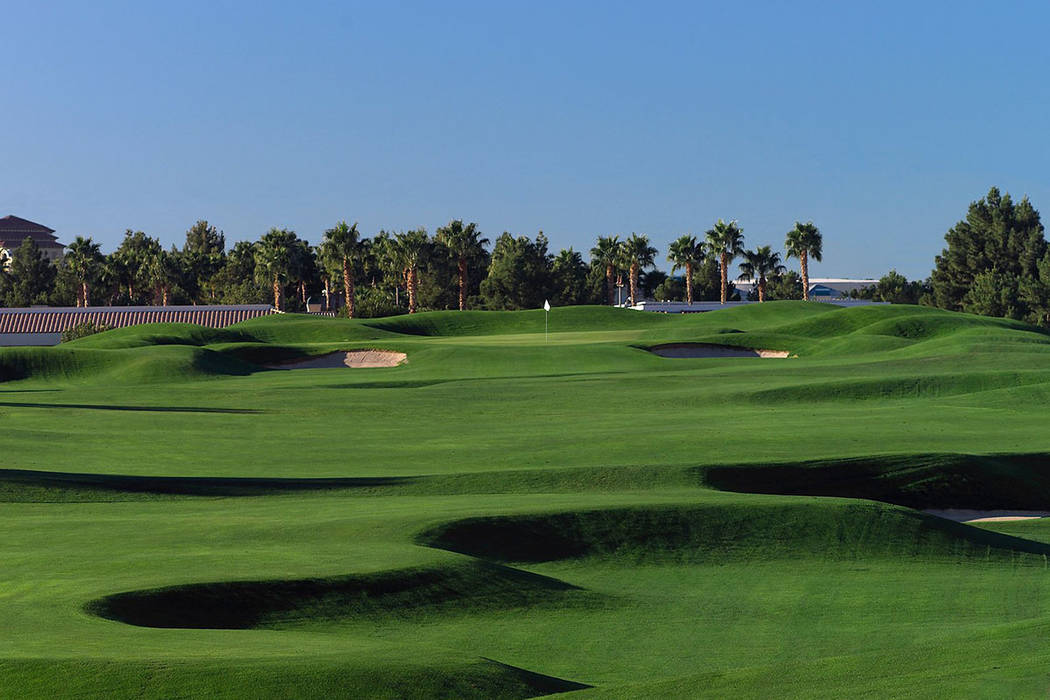 The new owners of the Legacy Golf Club property hope to meet soon with officials from homeowner associations representing neighborhoods surrounding the Henderson golf course, a spokeswoman said Thursday.
Elizabeth Trosper, spokeswoman for the new owners, said they are reaching out to board members of homeowner associations to schedule a meeting in late July or early August to discuss project ideas for the now-shuttered golf club and course.
"Community outreach is the most important thing we're doing right now," Trosper said.
Par Excellence Drive Trust LLC closed on its purchase of the 177-acre property, located at 130 Par Excellence Drive, on Monday. The new owners shut down the clubhouse and course on Tuesday.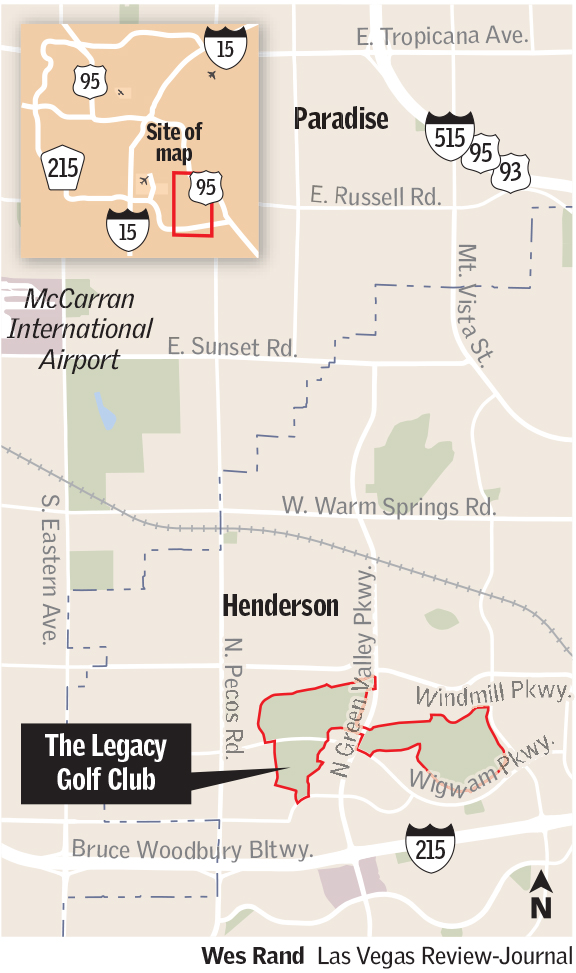 On Wednesday, Trosper emailed a release to the Las Vegas Review-Journal that read in part, "Effective July 4, 2017, The Legacy Golf Club was sold to a consortium of local businessmen, who immediately closed the golf course and club house due to massive financial losses, increased operating costs and declining revenue over the past several years … It is their intent to create a planned use development that will be enjoyed by neighboring homeowners and provides uses that enhance the viability of the location."
James Woods, president of the Pinehurst Property Owners Association, said many neighbors have concerns about their property values plummeting if residential development occurs.
"We want the golf course to stay the way it is," Woods said.
David Cherry, a spokesman for the city of Henderson, said no applications had been submitted to the city for any proposed development on the Legacy Golf Club site.
"The permits from the City of Henderson for this property are all tied to the golf course," Cherry said in a statement Thursday. "We are aware that there is a restriction on the deed for the Legacy Golf Club property that specifies it may only be developed or improved as a golf course. City ordinances also require that landscaping be maintained up to code and we will continue to enforce these policies to ensure compliance by the property owners."
A person with knowledge of the property's sale said the new ownership includes Eddie Haddad and Brown & Brown insurance executive vice president Georges Maalouf.
Contact Sandy Lopez at slopez@reviewjournal.com or 702-383-4686. Follow @JournalismSandy on Twitter.
Related
Henderson officials 'concerned' about plans for Legacy Golf Club
Henderson's Legacy Golf Club sold, closed indefinitely
130 Par Excellence Drive, Henderson, NV