Newly-elected Henderson councilmember to retire from Metro
Updated June 3, 2023 - 5:27 pm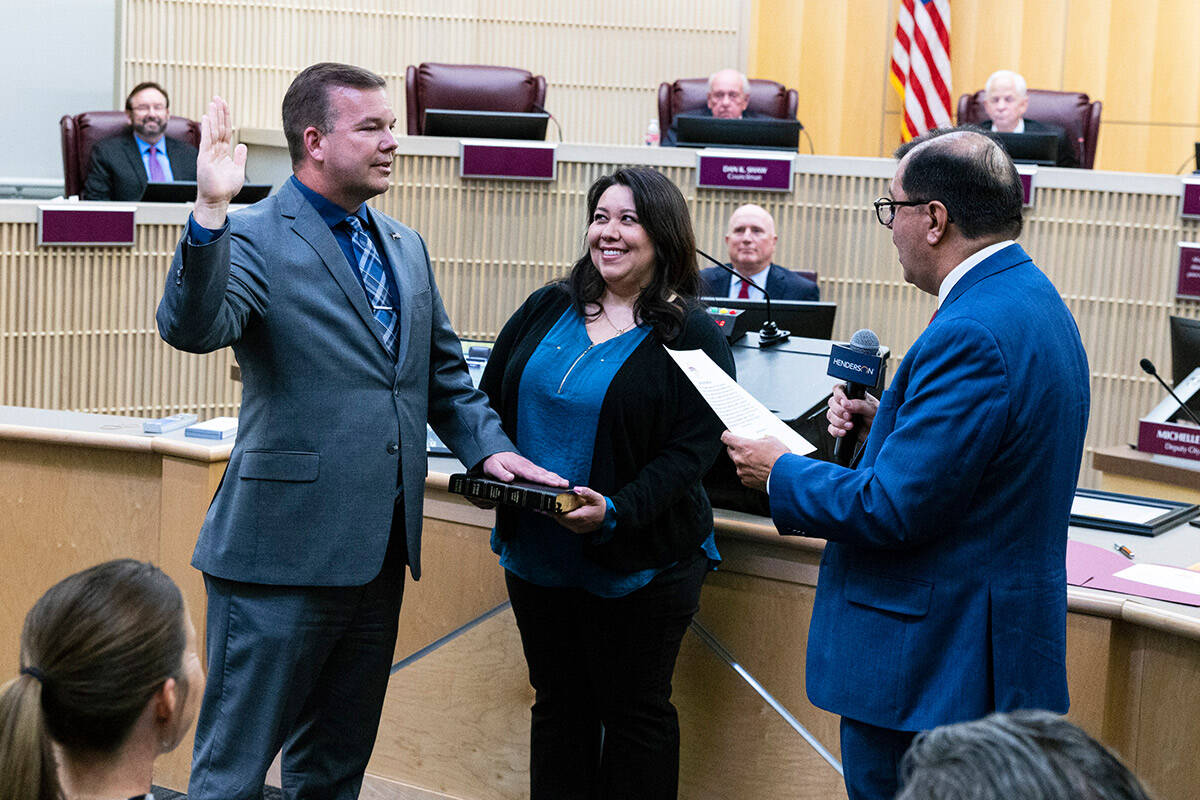 Henderson City Councilman Jim Seebock will retire from his role as a Las Vegas police assistant sheriff next month.
Seebock, who was elected in April to serve on the Henderson City Council, told the Review-Journal that his retirement from the Metropolitan Police Department will be effective July 5.
"That will give me 30 years at Metro," Seebock wrote in a text message Saturday. "It has been amazing and an honor."
Metro Undersheriff Andrew Walsh confirmed Saturday that Seebock would be retiring and praised Seebock's long career at the department.
"That's a good guy right there," Walsh said.
During his time at the department, Seebock worked in patrol, narcotics, K9 and the Southern Nevada Counter Terrorism Center. He became a captain in 2013 and was promoted to deputy chief in 2020.
In December, he was named assistant sheriff of the Law Enforcement Operations Group.
Clark County Sheriff Kevin McMahill endorsed Seebock in the race for Henderson's Ward 1 earlier this year.
A spokesperson for Henderson could not be immediately reached for comment Saturday.
Contact David Wilson at dwilson@reviewjournal.com. Follow @davidwilson_RJ on Twitter. Contact Mark Credico at mcredico@reviewjournal.com. Follow him on Instagram @writermark2.