Nonprofit to push Legislature to boost budget for Meals on Wheels
February 7, 2017 - 10:14 am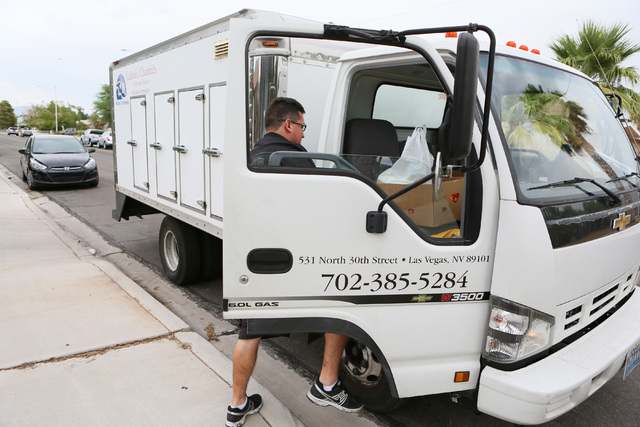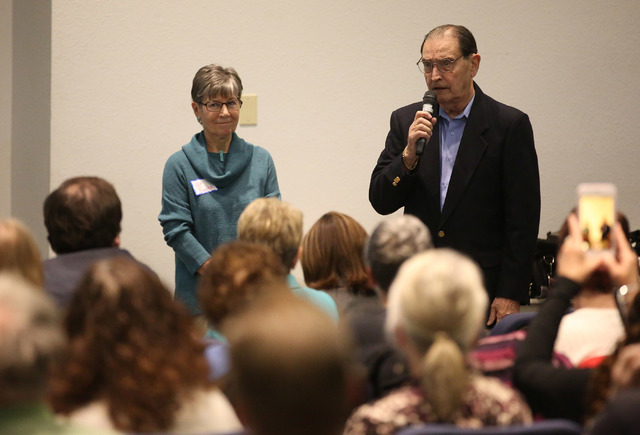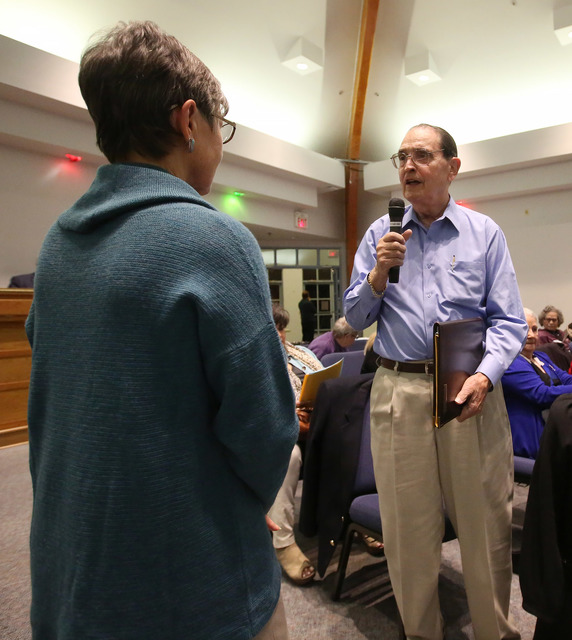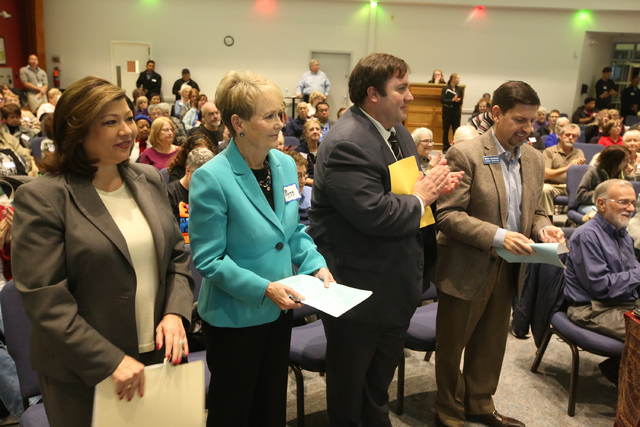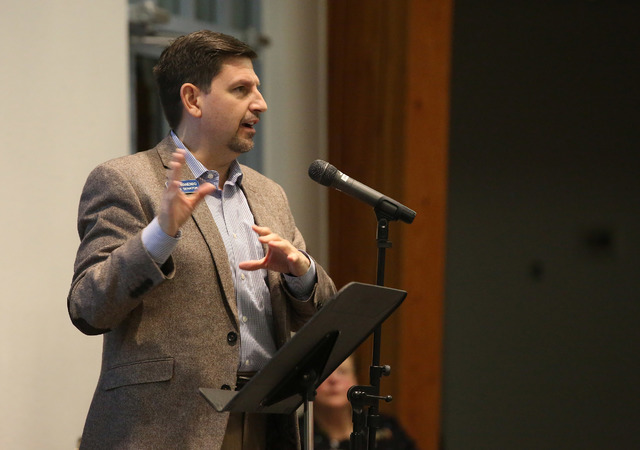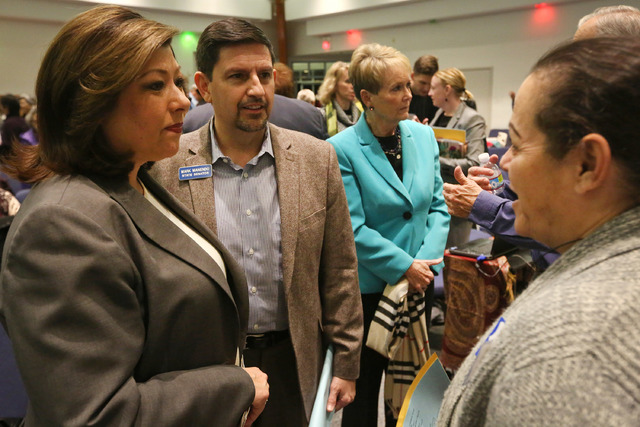 Erin Joseph's homebound grandfather had Parkinson's disease, and his health was declining.
The family signed him up to become a recipient in the city of Henderson's Meals on Wheels program, which approved him in May. Then he waited.
"One week went by and then another, and we hadn't heard back from the program," Joseph said. "I called (the city of Henderson) and they assured me he was reaching the top of the waiting list."
He never made it to the top. By July, he was in a care facility, where he died a few months later.
Joseph's grandfather was one of 945 people in Southern Nevada on the Meals on Wheels waiting list, according to the organization.
Nevadans for the Common Good, a nonprofit group composed of religious congregations across the Las Vegas Valley, met Jan. 25 at Green Valley United Methodist Church to discuss concerns about Meals on Wheels and its funding.
The organization plans to ask the state for $5 million to increase Meals on Wheels' budget.
"What was the special session (the Legislature) had all about?" said Barbara Paulsen, a member of Nevadans for the Common Good. "We committed $750 million to build a stadium. I think we can give $5 million to feed hungry seniors."
Meals on Wheels delivers hot meals to homebound seniors. According to the organization, in 2016, 5,004 people were recipients in Nevada, with 49 percent — 2,448 people — from the valley.
Catholic Charities of Southern Nevada distributes 2,070 meals daily to seniors and has 675 people on its waiting list, while the city of Henderson serves 320 meals daily and has 270 people on its waiting list, the groups' figures show.
At the Jan. 25 meeting, Henderson resident Robin Collins talked about her 87-year-old mother, who lives in Detroit and recently became a recipient.
She said that after talking to her on the phone, she realized her mother wasn't leaving the house.
"I didn't know how she was getting groceries and food," Collins said.
Collins visited her mother and saw she'd dropped to 88 pounds. That's when she enrolled her mother in the program.
Beyond offering a nutritious meal, the program provides human interaction to potentially lonely homebound seniors.
Meals on Wheels gets part of its funding via the federal Administration on Aging and U.S. Department of Agriculture.
The money filters through the Nevada Aging and Disability Services Division, which allocates money to program providers in each county.
Paulsen said the state's contribution to funding was 22 cents per person in 2016 — last in the nation and far less than the national average of $4.39 per person.
"I don't think people realized just how low it was, so it got overlooked," Paulsen said.
Each year, Nevadans for the Common Good takes on certain issues — such as human trafficking, education and immigration — and often rallies the Legislature for improvements.
This year, it's looking into issues such as expanding Medicaid reimbursements and increasing funding for Meals on Wheels.
Gov. Brian Sandoval is committed to allocating $1.5 million to Meals on Wheels, Paulsen said.
"What are you going to do to help us get that $5 million?" she asked state Sen. Mark Manendo, Assemblyman James Ohrenschall and Assemblywoman Lesley Cohen at the meeting. "Our plan is to meet with all the legislators before the session," which was set to begin Feb. 6.
On Jan. 23, the Boulder City Council passed a resolution in support of increasing state funding. The Henderson City Council was set to vote on its resolution Feb. 7. The resolutions are symbolic shows of support.
To reach Henderson View reporter Michael Lyle, email mlyle@viewnews.com or call 702-387-5201. Find him on Twitter: @mjlyle.