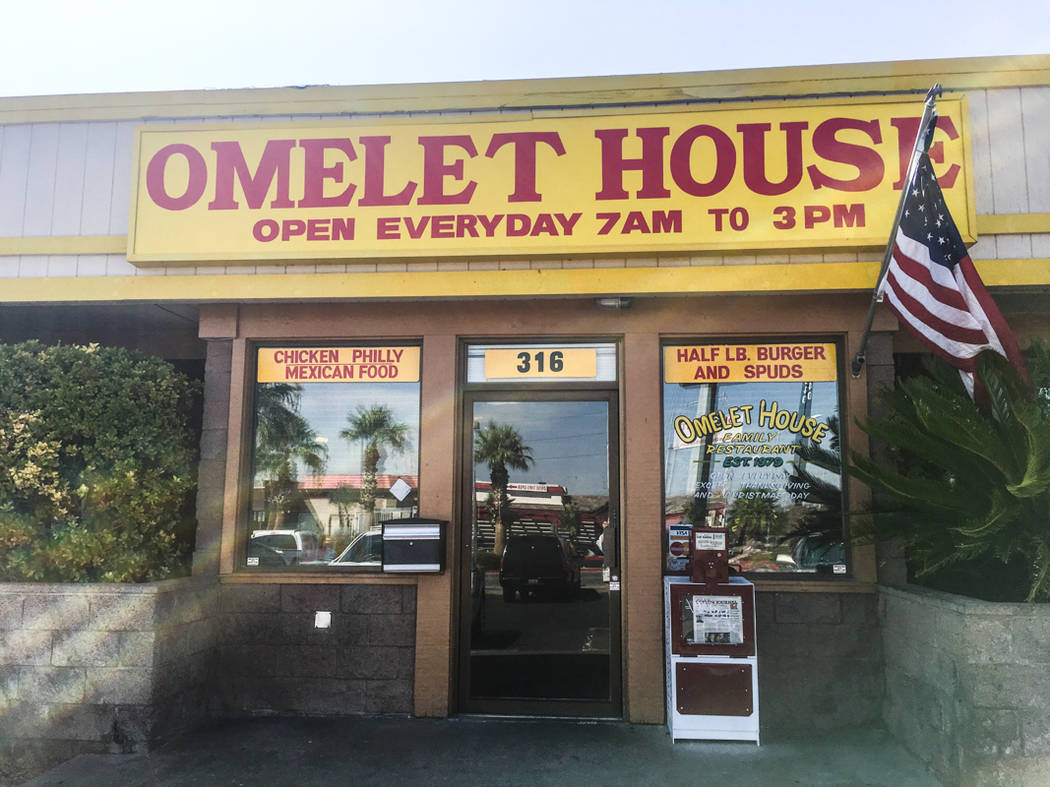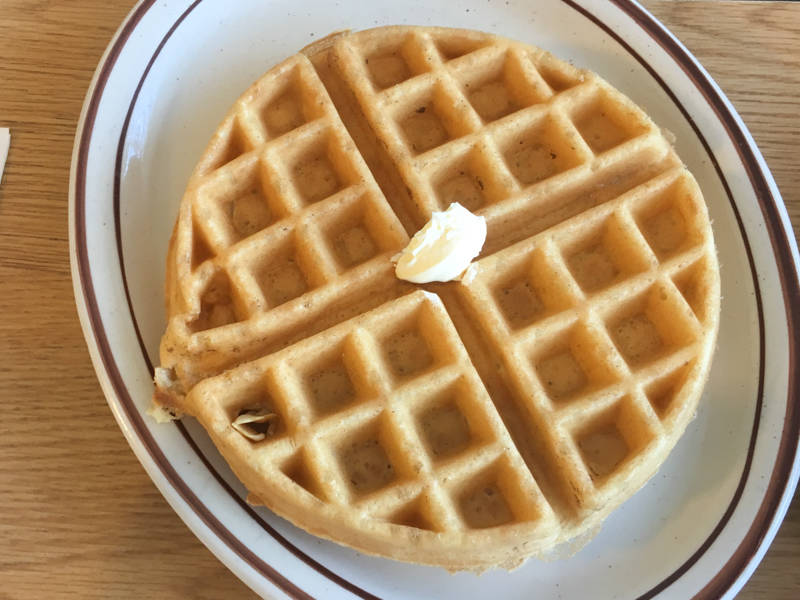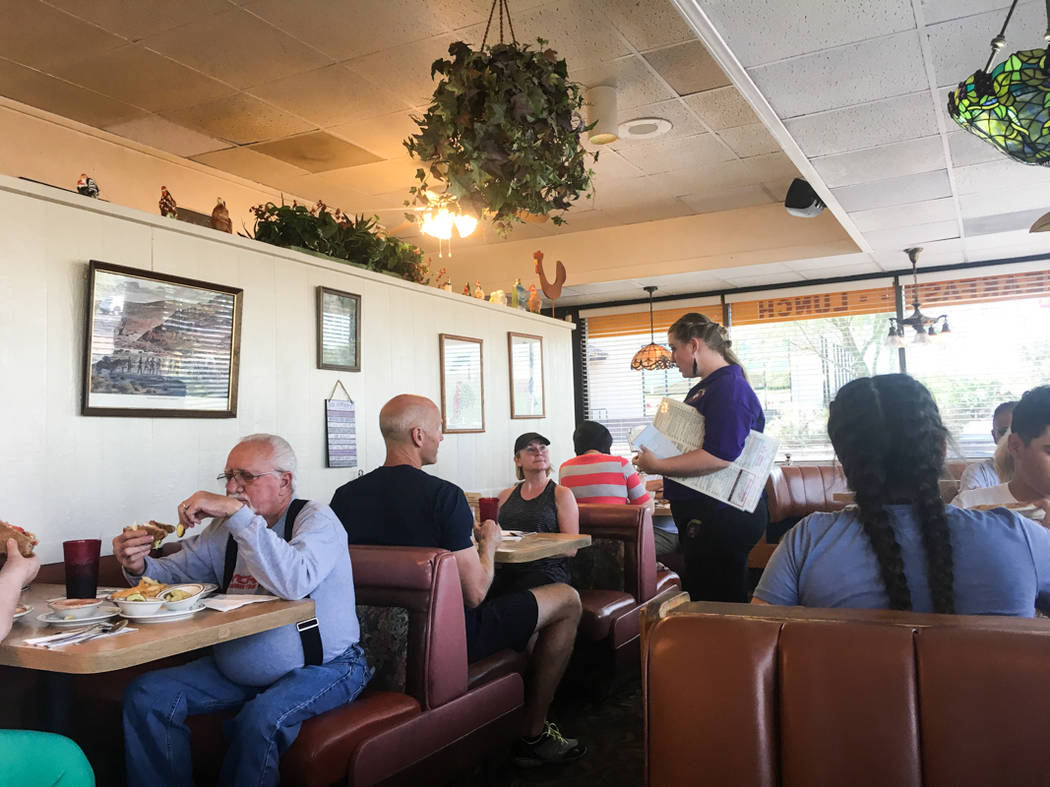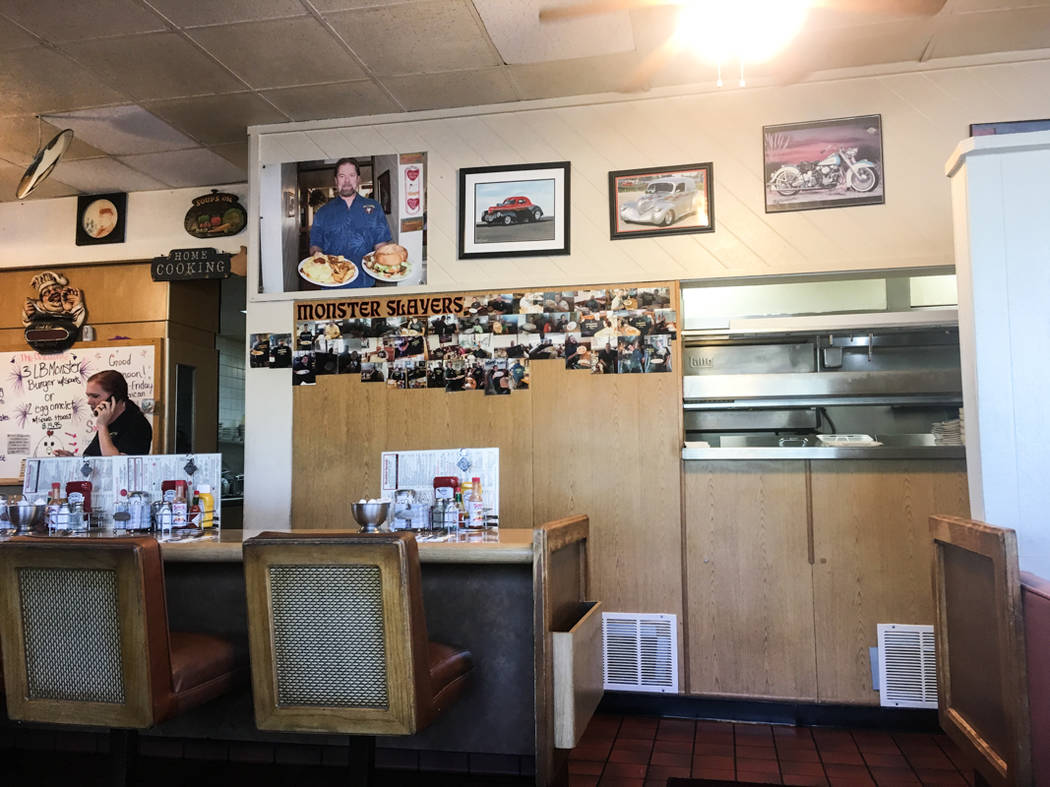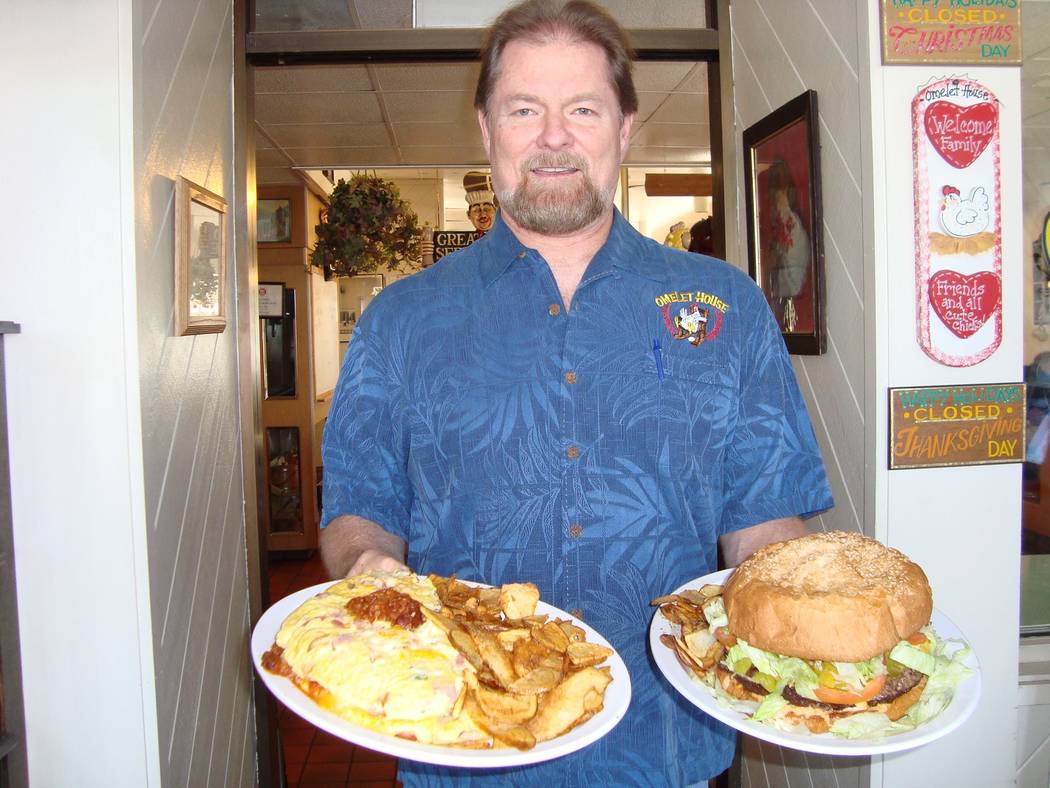 Known for its antique decor and large food portions, Henderson's Omelet House, is set to celebrate its 25th year at its Boulder Highway location in August.
Following the opening of the first Omelet House at 2160 W. Charleston Blvd. in 1979, one of the original three owners, Fred Ostertag, opened the Henderson location in 1992. A third restaurant is at 6520 Boulder Highway.
The Henderson building is filled with antique fixtures, photos and furniture, the majority of which is for sale.
"A lot of times people will come in and say, 'I have to have that picture,' and you'll think 'Why do they want it?'" said Ostertag's wife, Kelly. "But these old things will remind them of a memory, and we love to provide that for them."
The menu has an extensive list of omelets with differing meats, cheeses, vegetables and other fillings. Waffles, pancakes and oatmeal also are available.
The Omelet House periodically garners online attention for its two most famous dishes: the "Monster Burger" and the "Monster Omelet." Each plate is approximately three pounds and costs $19.95.
Ostertag said their main food attractions started out as an attempt to be featured on the TV show "Man v. Food." Even though they didn't make the cut, the food became a customer challenge: For those who finish a Monster Burger, they get a free T-shirt and their photo is put on the wall. There is no time limit to finish eating it.
"There are times when the whole restaurant is clapping when they see it," Ostertag said. "It's such a spectacle."
More then 40 people have successfully completed either the Monster Burger or the Monster Omelet.
The cozy atmosphere of the Omelet House, as well as the "working owner" persona Fred Ostertag conveys to his employees, makes it what it is today, Kelly Ostertag said.
"You generally have to love people and serve people and have a happy heart to work here," she said. "And you can't fake a happy heart."
Contact Alex Meyer at ameyer@viewnews.com or 702-383-0496. Follow @alxmey on Twitter.
Omelet House
Address: 316 N. Boulder Highway
Hours: 7 a.m.-3 p.m. Mondays-Sundays
More information: facebook.com/OmeletHouseHenderson or 702-566-7896