Second time's the charm as special election candidates share views
Updated March 16, 2023 - 6:01 pm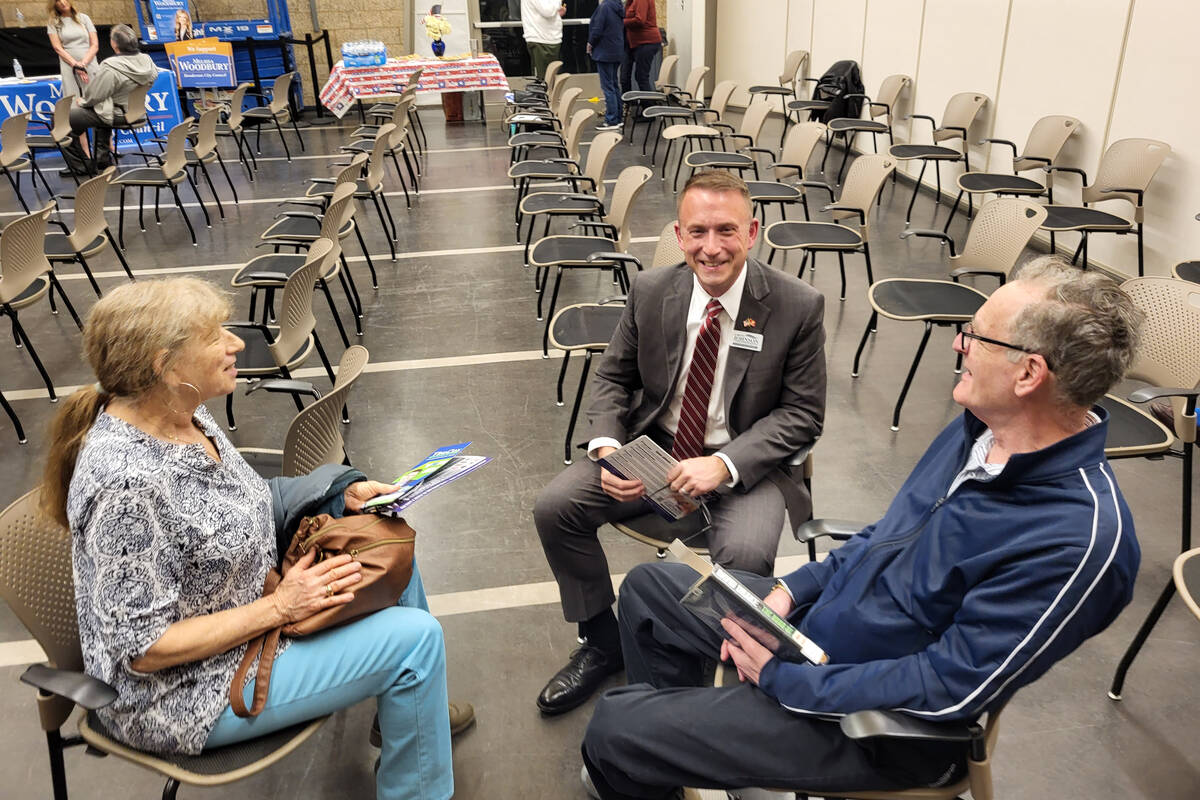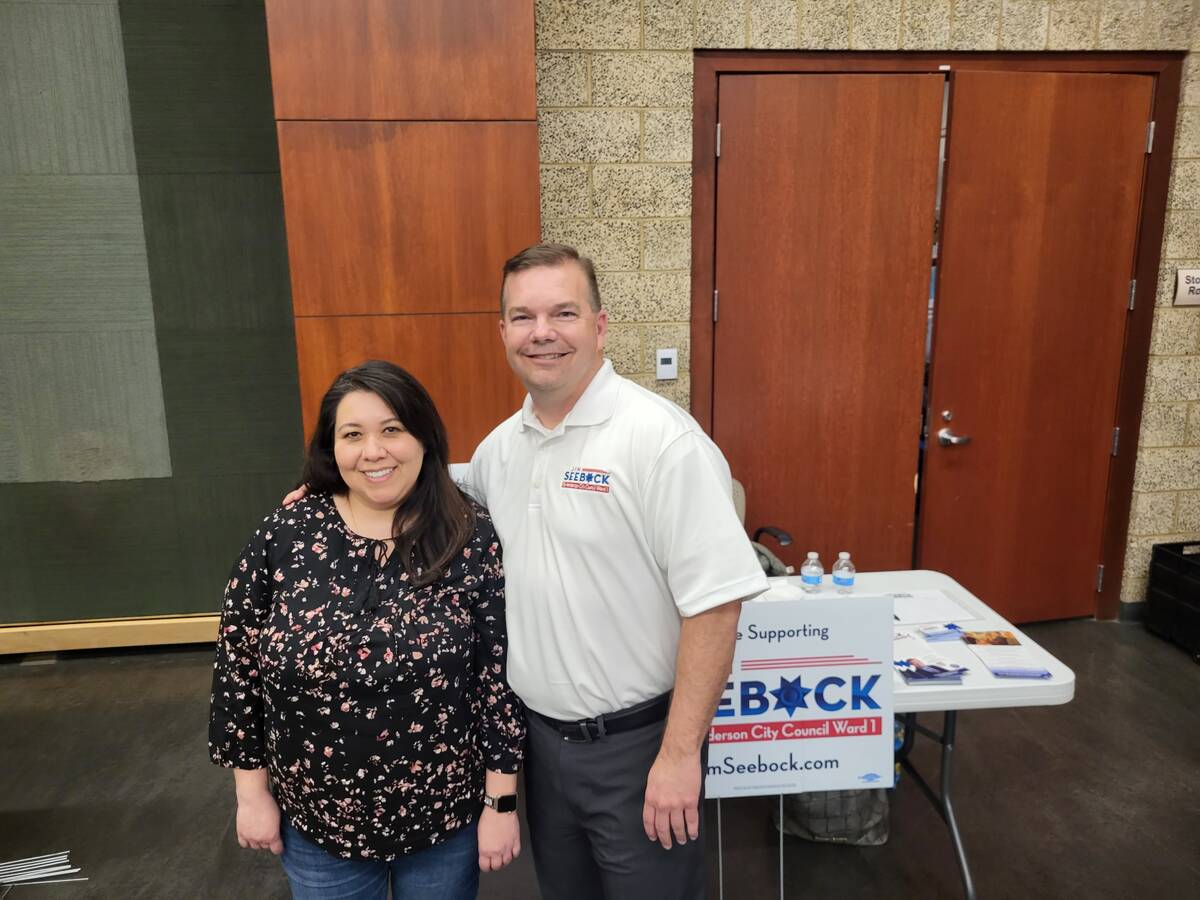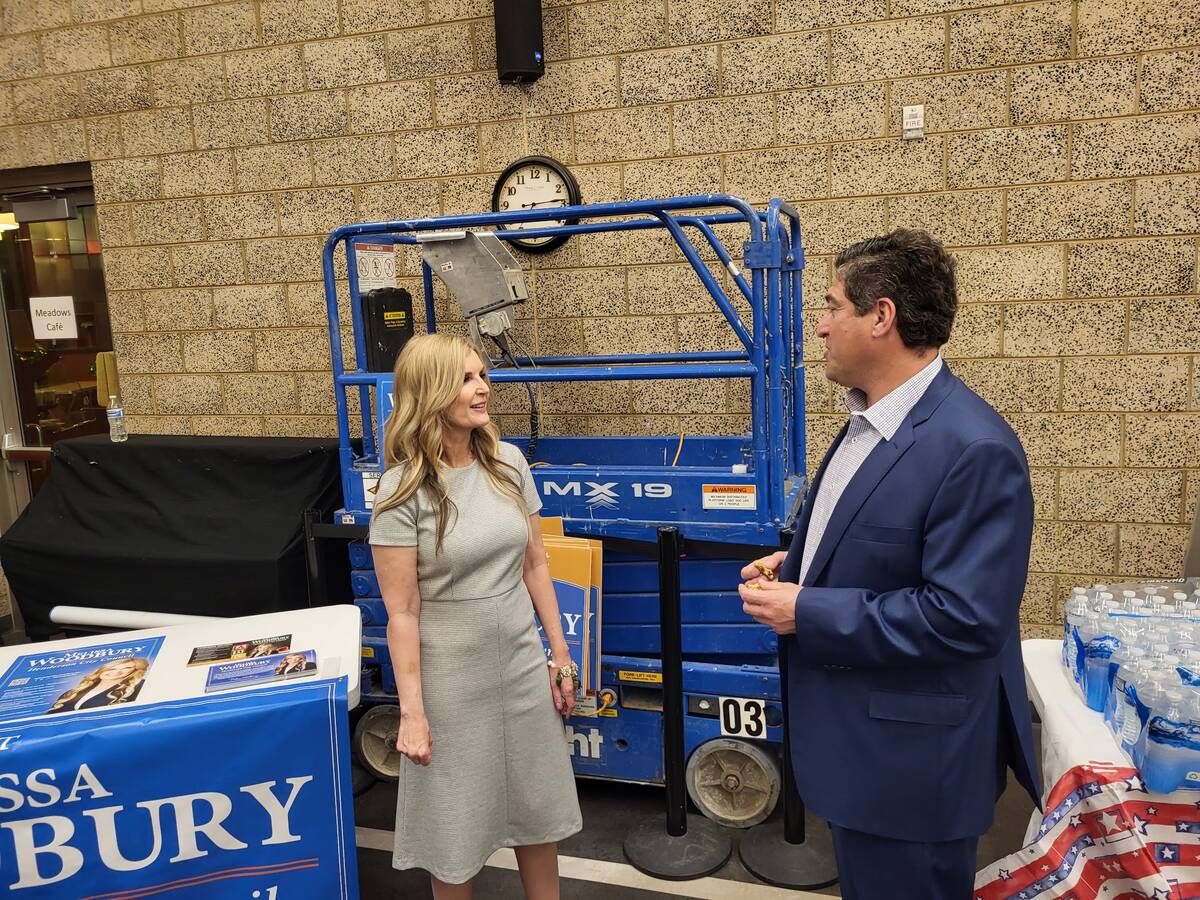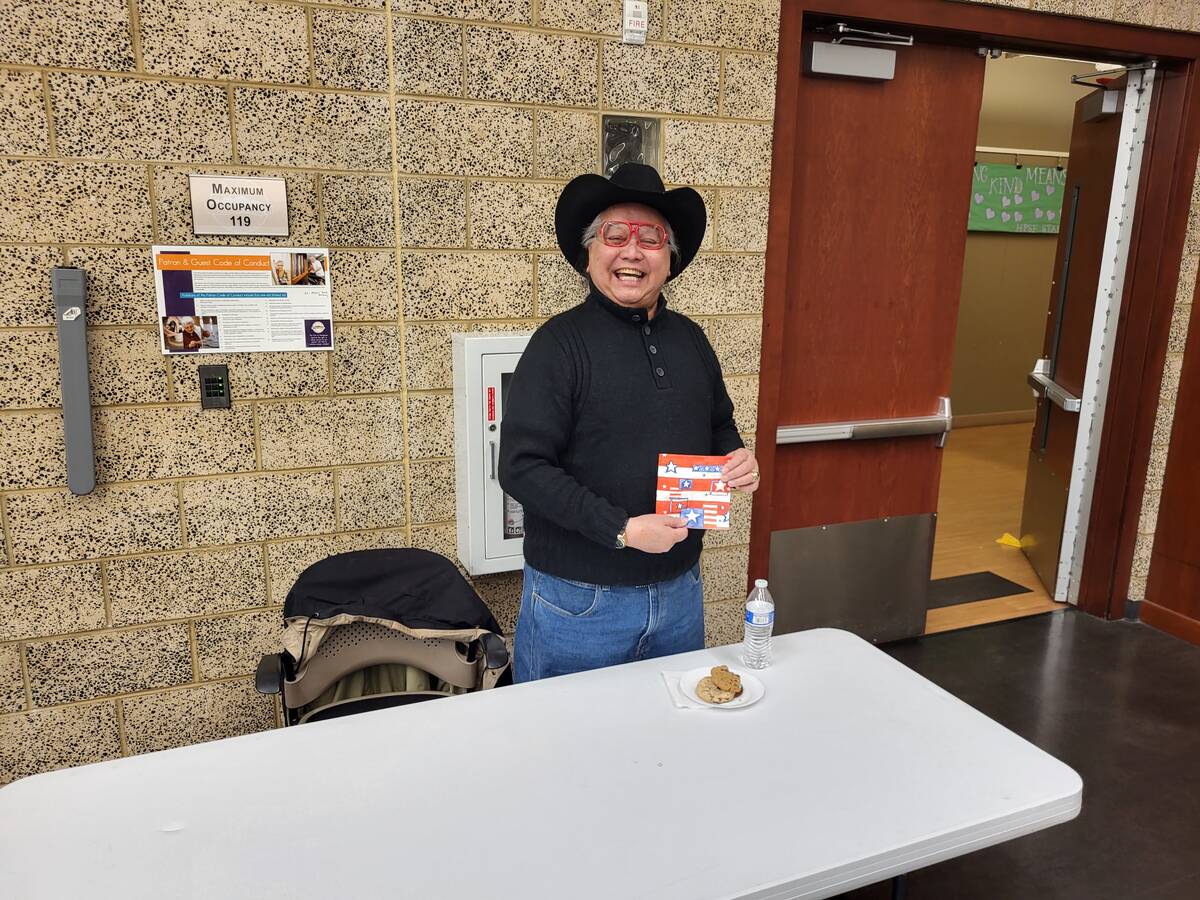 All seven candidates running in Henderson's Ward 1 special election appeared together before the public for the first time Wednesday at the Heritage Park Senior Facility.
The River Mountain Ranch Estates homeowners association held a candidate forum two weeks after another candidate forum in the same location was canceled by the city an hour before it was slated to start.
Henderson's city clerk and city attorney said in a meeting with candidates after last week's City Council meeting that the cancellation was out of caution for potential ethics violations while questions remained about holding the event in a publicly owned building.
The officials found that the forum was allowed under ethics rules, so River Mountain Ranch Estates moved to reschedule.
"I'm delighted that it was able to happen and that we got all seven candidates here," River Mountain Ranch Estates Secretary Sue Smuskiewicz. "I hope that everybody who came got all the good information and will share it with their neighbors."
Candidates began the event by each addressing the crowd in a speech advertising their candidacy. After the speeches ended, attendees were able to talk one-on-one with each of the candidates. Local business strategist and entrepreneur Tim Cox left for another event after his speech, but a representative from his campaign stayed to talk to attendees on his behalf.
Though event staff said the crowd was thinned by a combination of rescheduling and rainy weather, those at the forum said they appreciated the opportunity to meet their candidates.
Chuck Booker, a resident who has lived in the same Henderson house for the past 35 years, said the chance to talk with the candidates helped him decide who to vote for.
But other attendees, like Sheryl Hayes-Pupko and her husband, Richard Pupko, said meeting the candidates made their voting decision more difficult.
Sheryl Hayes-Pupko took notes throughout the event and said she still has to think more on her final decision, but her thoughts are "more defined now" after the forum. She called for her neighbors to join her in getting involved with local politics.
"It appalls me that enough people don't get active and don't come and listen and don't meet the candidates then complain after something happens," Sheryl Hayes-Pupko said.
The Ward 1 special election will be held on April 3. Early voting will run from March 28 through March 30. Ballot dropoffs start March 20. Only residents of Henderson's Ward 1 will be able to vote in the election after the passage of a ballot measure last year.
Contact Mark Credico at mcredico@reviewjournal.com. Follow him on Twitter @MarkCredicoII.