Voice-over actor with Henderson studio might sound familiar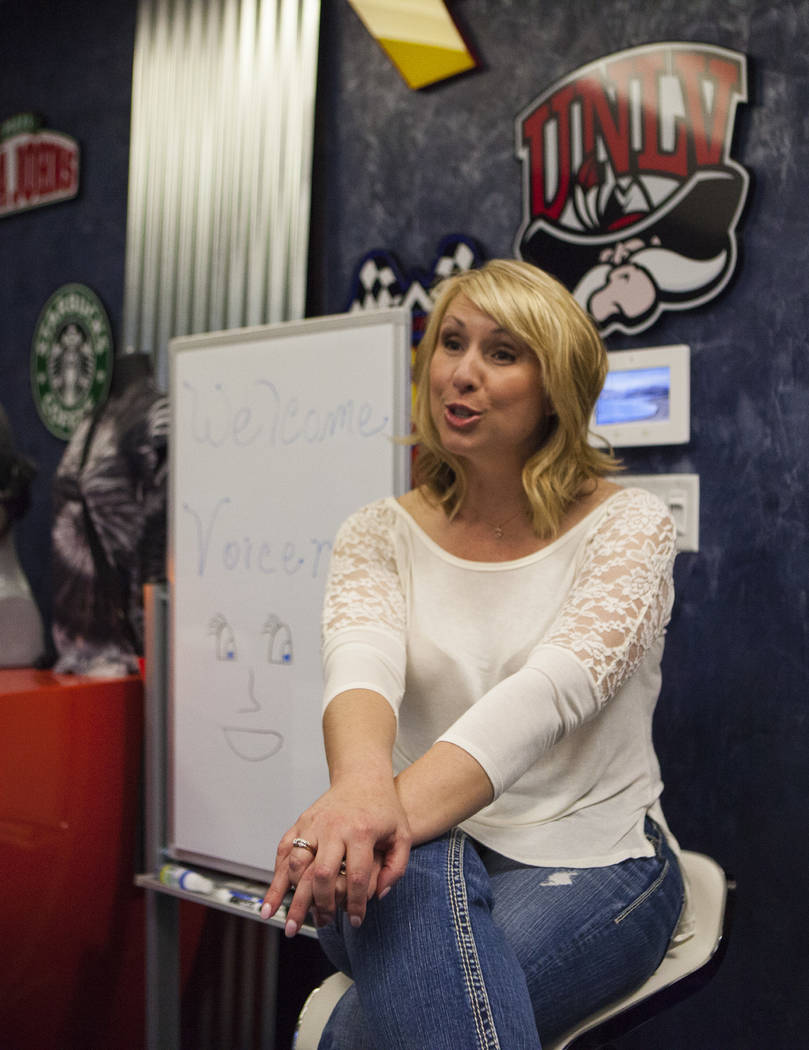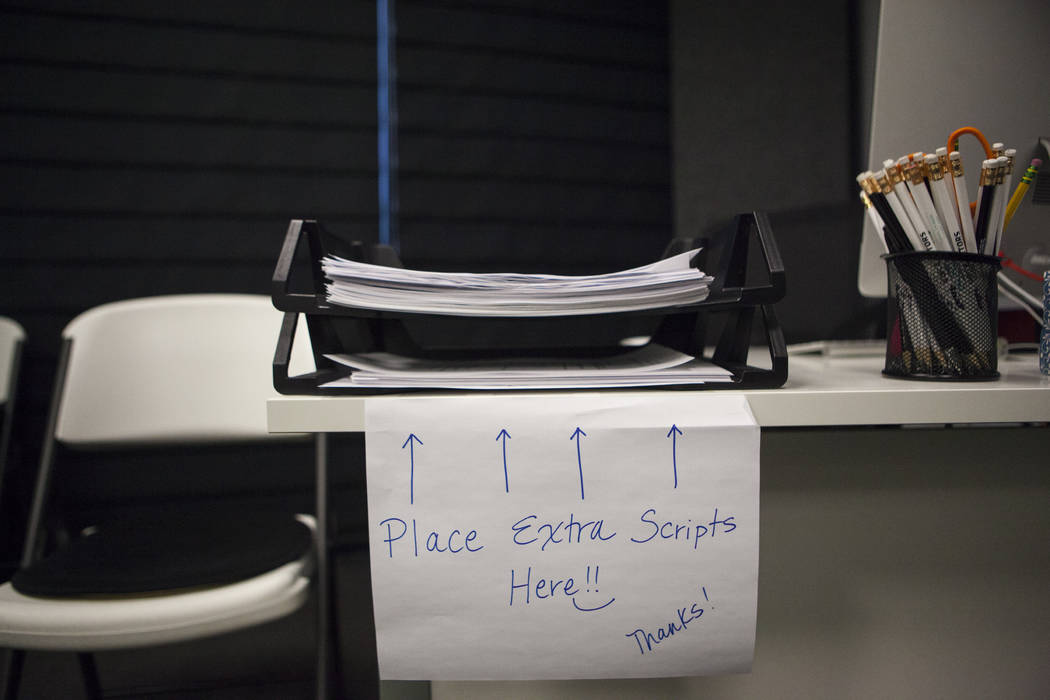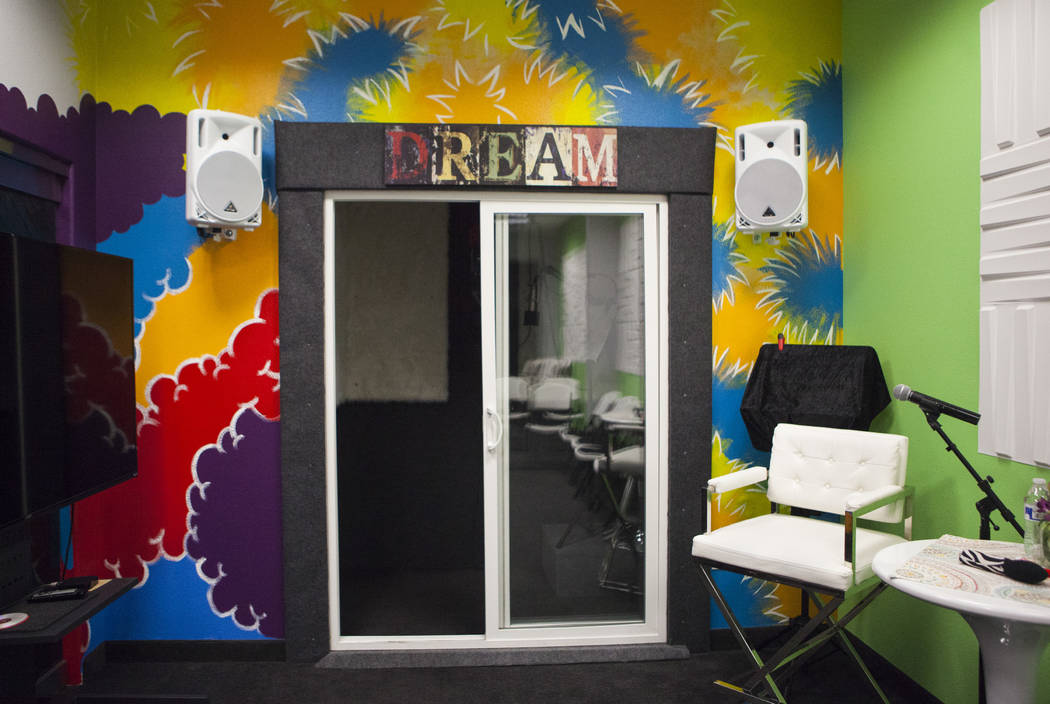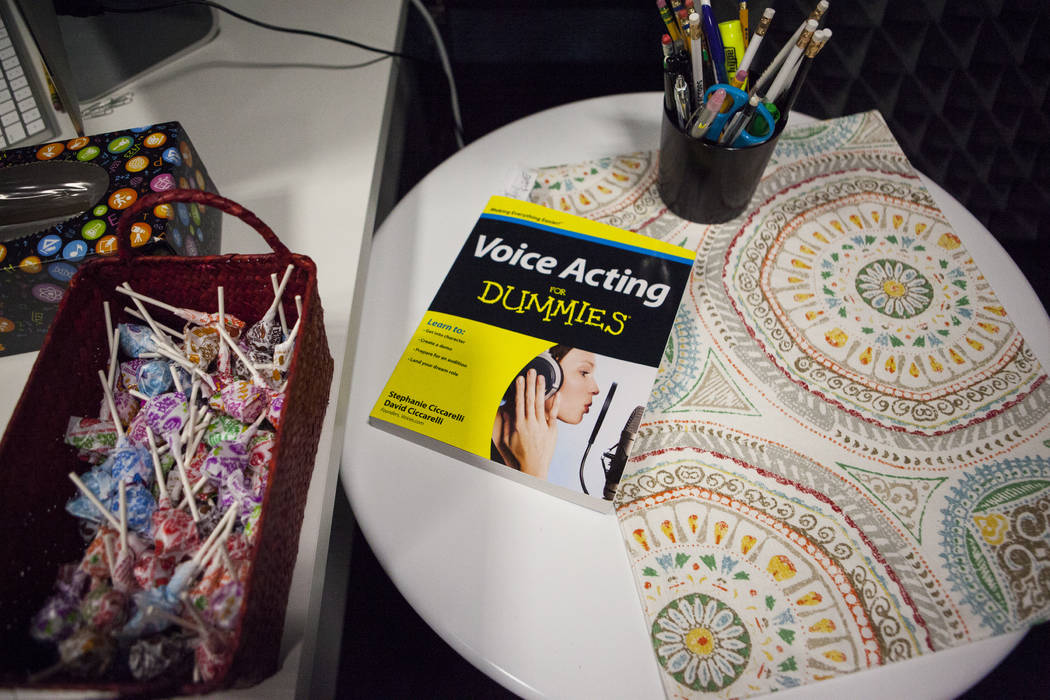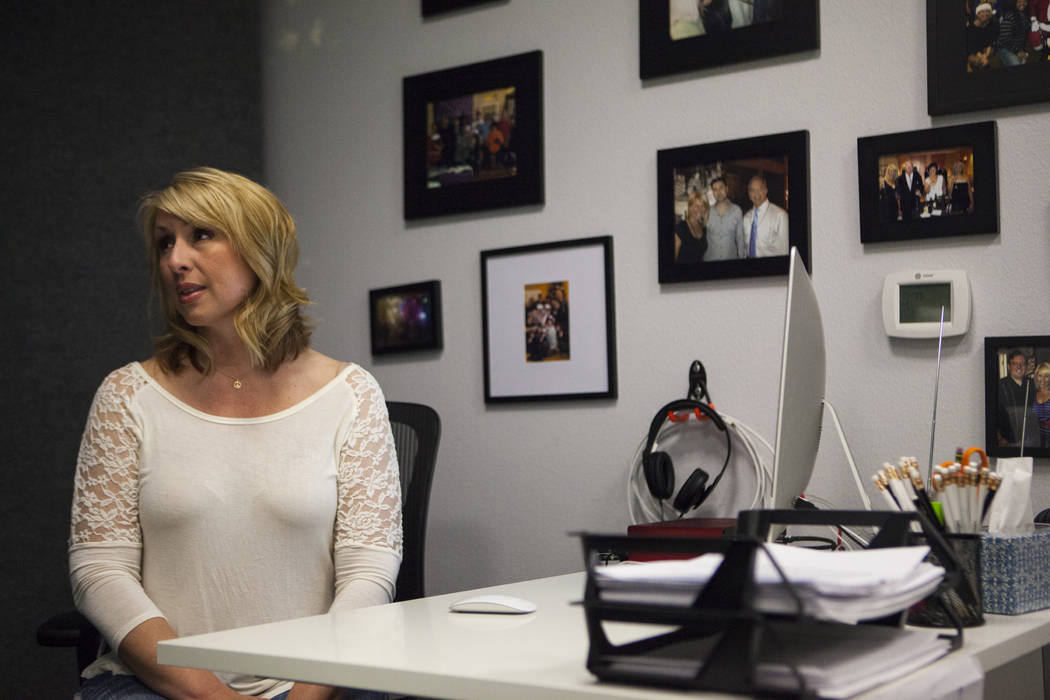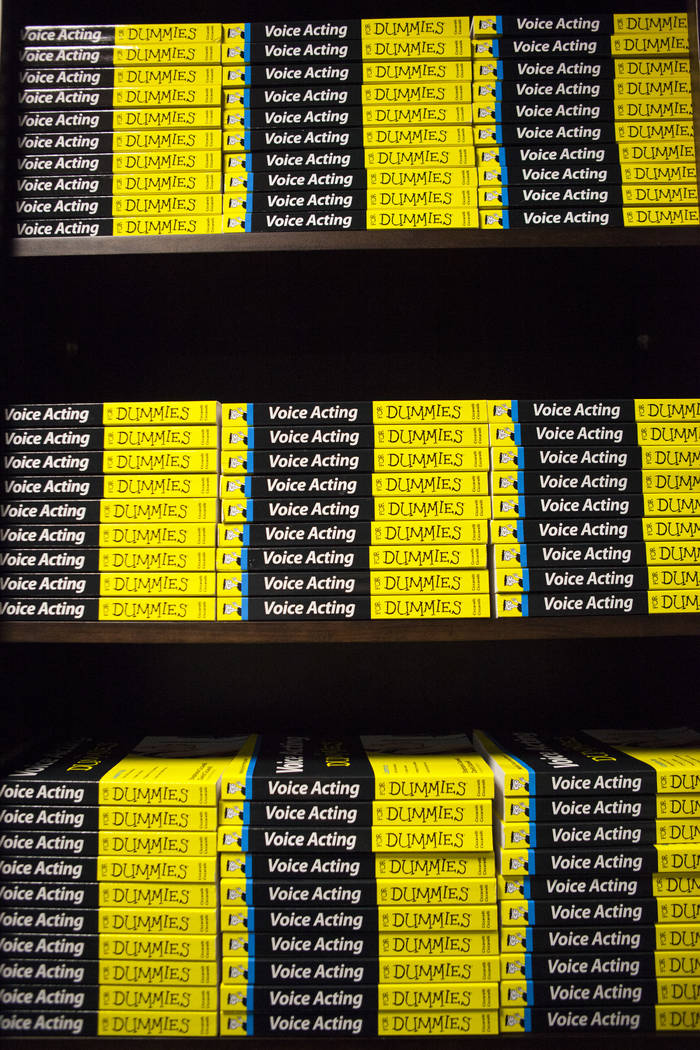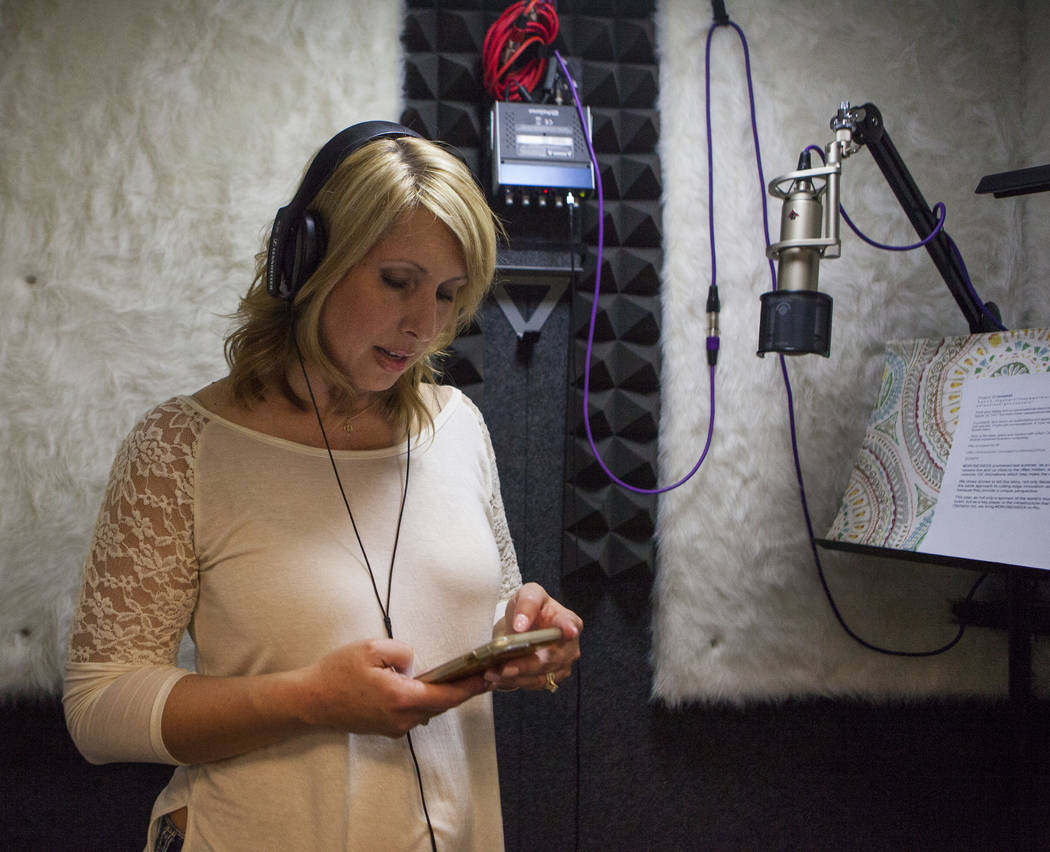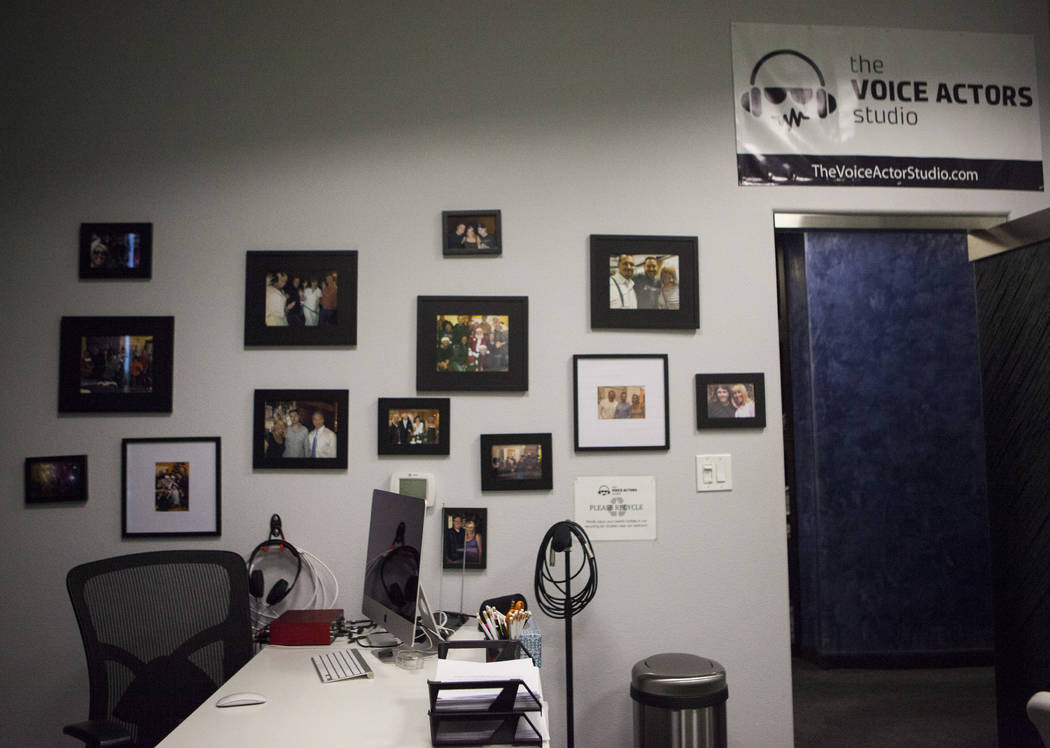 People might recognize Melissa Moats' voice; they just don't know how.
It could be from national television spots for Best Western, the movie trailer for the "Thelma & Louise" 25th anniversary or local campaigns, such as the Southern Nevada Water Authority's "There's nothing sexier than saving water" commercial.
Moats, 40, is a voice-over actor and has spent 15 years bringing characters to life.
"When you step into a studio, my client has a voice in mind," she said. "I need to tell the story right."
Moats owns the Voice Actors Studio at 1510 W. Horizon Ridge Parkway, Suite 100, where she teaches courses on breaking into the industry.
At 16, she joined a 20-piece band and performed around town.
Inspired by her favorite television show, "The Love Boat," she dreamt of working on a cruise ship.
It became a reality when Moats was 19 and began singing on a cruise ship; she also worked as the assistant cruise director. She became a cruise director when she was 20. She met her future husband, Troy, a passenger, while working.
"I truly got 'The Love Boat,'" she said.
Seeking a job in which she didn't have to leave her husband for long periods, Moats moved from Florida to Las Vegas.
"I thought in Vegas there would be plenty of opportunity to be creative and perform, but still come home every night after work," she said.
Moats went back to singing and performed in lounges and at the occasional sporting event.
Moats grew up infatuated with commercials. She can still recite her favorite commercial, for Fruit Roll-Ups.
In 1999, Moats enrolled in a voice-over class at UNLV.
"I knew this was what I wanted to do the first night I went," she said.
The professor, also a voice-over actor, continued to train Moats after the course ended.
"She saw I had a knack for it," Moats said.
After two years of training, she made a demo recording and drove around town looking for work.
Moats wishes she could remember the details of her first gig.
"I was so nervous; they probably could have heard my heart beating through the microphone," she said. "… I was sad when it ended because I wanted it to go on. I knew I wanted to do that every day. I was hooked."
She started voice-acting part time, but within a few years it became a full-time job.
Moats pushes herself to go on 20 to 30 auditions a day, a strategy that has paid off. She has landed national campaigns including promos for "The Ellen DeGeneres Show," Best Western and Proactiv.
Providing the voice for the "Thelma & Louise" anniversary trailer was a big accomplishment because movie trailers are dominated by male actors' voces, Moats said.
"I'm proud there are now more successful women in the industry," she said. "I'm also proud to be one of them."
She had often received calls from others trying to break into the industry.
"You have to be a seamless reader and have good acting chops," she said. "You have to read the script so it's believable — like it's your own thought."
Moats decided to hold a workshop in her home, and it became a recurring event.
"Then, one day, 35 people showed up," she said.
Two years ago, she opened her studio in Henderson.
"I don't know what I love more — doing voice acting or teaching up-and-coming students," Moats said.
One of those students is Chris Voors, who, similar to Moats, grew up watching cartoons and wanting to be an actor. After high school, the 21-year-old Henderson resident was trying to figure out what he wanted to do with his life when he drove past Moats' studio.
He spent the next year studying under Moats, until she told him he was ready to pursue a career.
"I honestly don't know where I'd be without taking this class," Voors said.
Another student, Hal Bellas, has been taking classes at the studio for years.
"You never stop learning," he said.
With Moats' instruction, Bellas broke into the industry and has been featured in NV Energy ads.
"I have found myself pursuing a career I would have never thought about," he said.
In addition to teaching at her studio, Moats has taken over the UNLV voice-over class that got her started.
To reach Henderson View reporter Michael Lyle, email mlyle@viewnews.com or call 702-387-5201. Find him on Twitter: @mjlyle.