Las Vegas hospital group waives medical costs for mass shooting victims
October 13, 2017 - 6:31 pm
Updated October 13, 2017 - 9:59 pm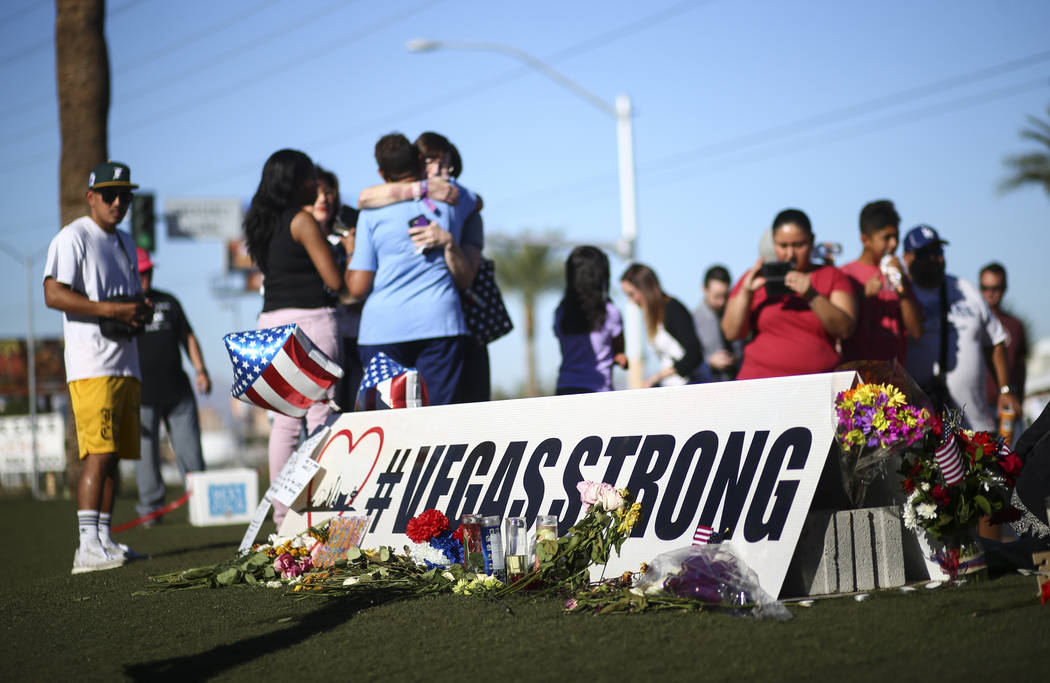 Las Vegas-area hospitals are joining the list of organizations that are working to help victims of the Oct. 1 mass shooting at the Route 91 Harvest festival.
At least one hospital group has vowed to completely waive medical costs from any patient who was a victim of the shooting. St Rose Dominican Hospitals, which treated 71 victims across three campuses, said they will not bill or require payment from any patient victims of the tragic event.
"At Dignity Health-St. Rose our focus remains on the immediate medical and supportive care needs of the injured as well as their long-term healing process. St. Rose does not intend to bill or require payment from any patient victims of this tragic event. St Rose will bill third-party payors (if any) and will be accepting contributions from donors in the community to address the financial and other burdens placed on these patient victims," the hospital said in a statement.
Other local hospitals have pledged to work with victims on their medical costs as well.
The Valley Health System says all of its patients from the shooting would be eligible for the "Victims of Violent Crimes" program through the State of Nevada. If a patient completes the application process, which includes filing a police report, the program will pay for all medical costs and there will be no balance due from the patient, according to Valley Health System, which received 232 patients across its six hospitals.
Additionally, University Medical Center, which initially received 104 patients immediately after the shooting and later received more from other hospitals due to the severity of their wounds, is working closely with donors to help cover uninsured costs.
Contact Caitlin Lilly at clilly@reviewjournal.com. Follow her on Twitter: @caitielilly_