1 October committee meets 5 finalists vying to make final memorial
Updated January 25, 2023 - 4:29 pm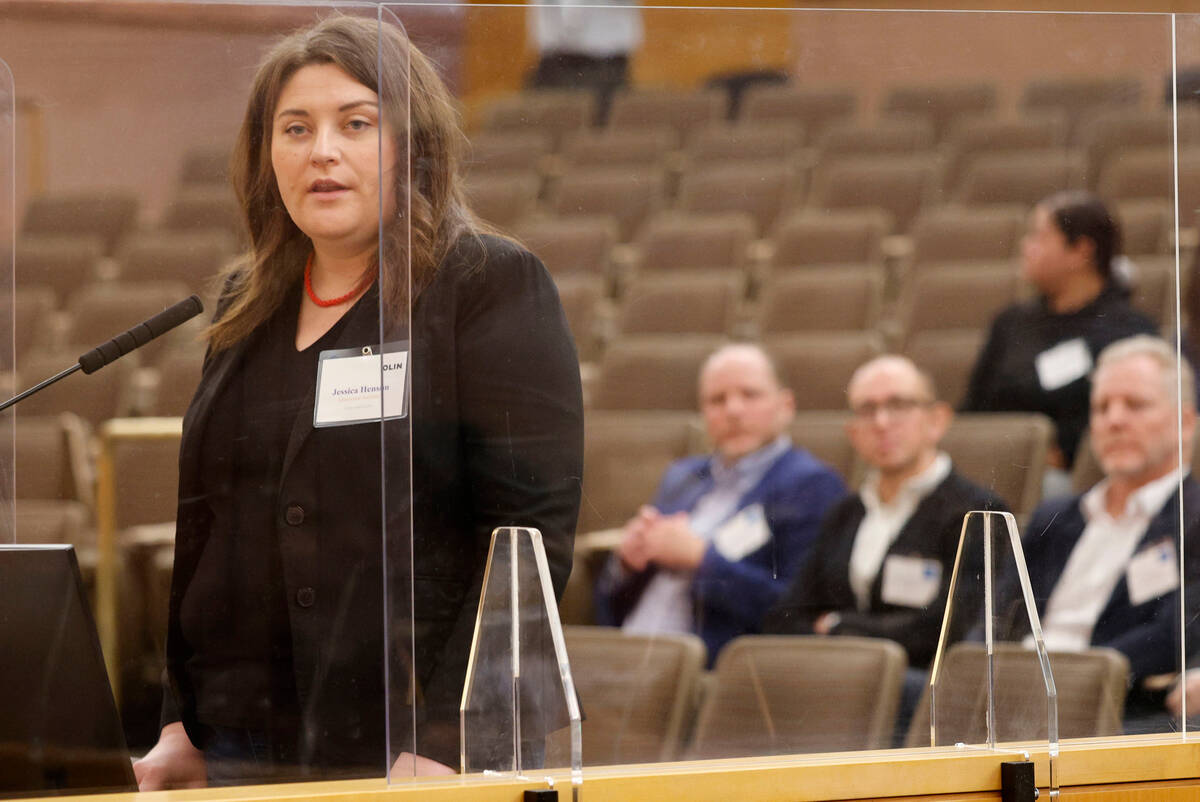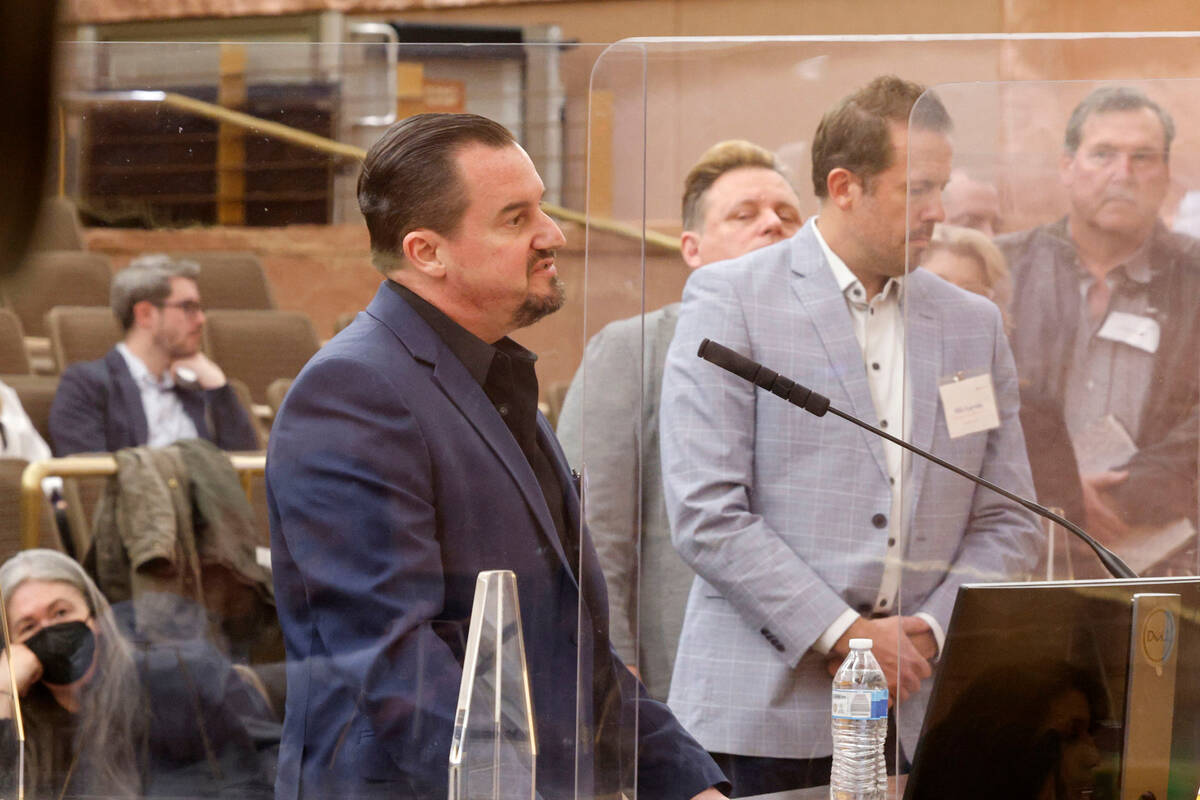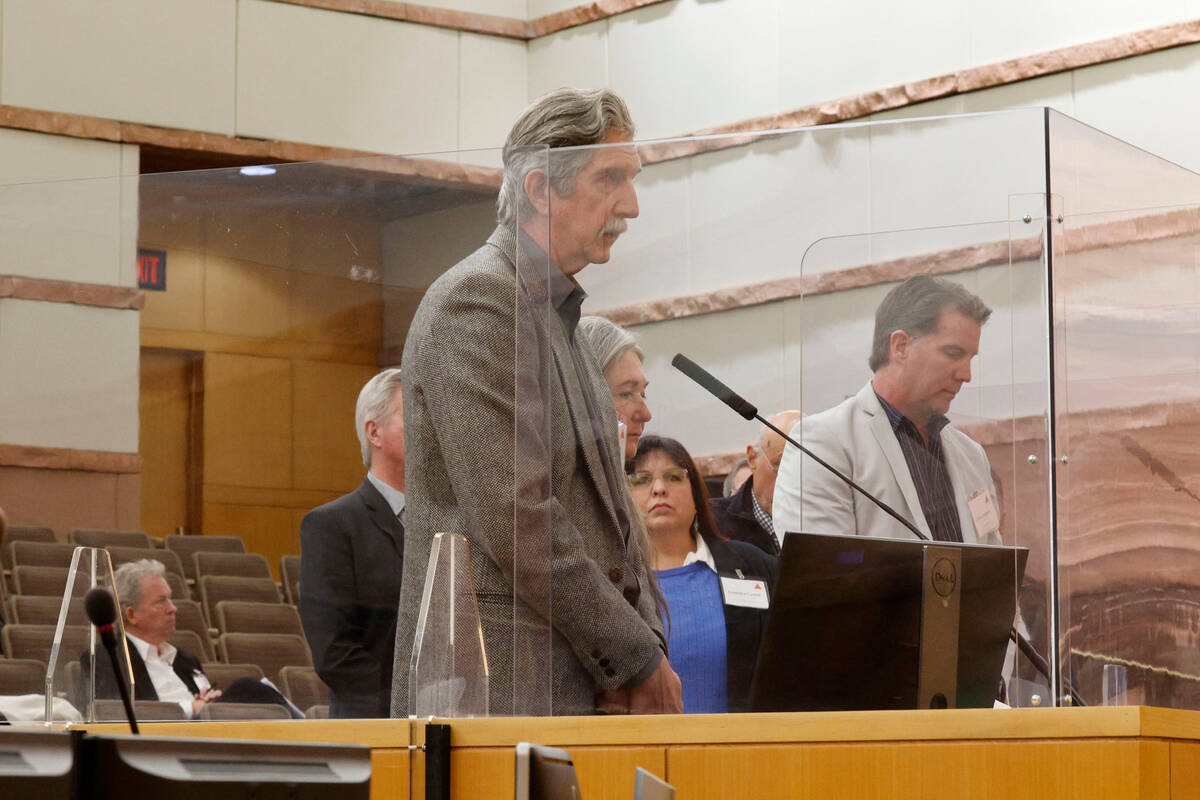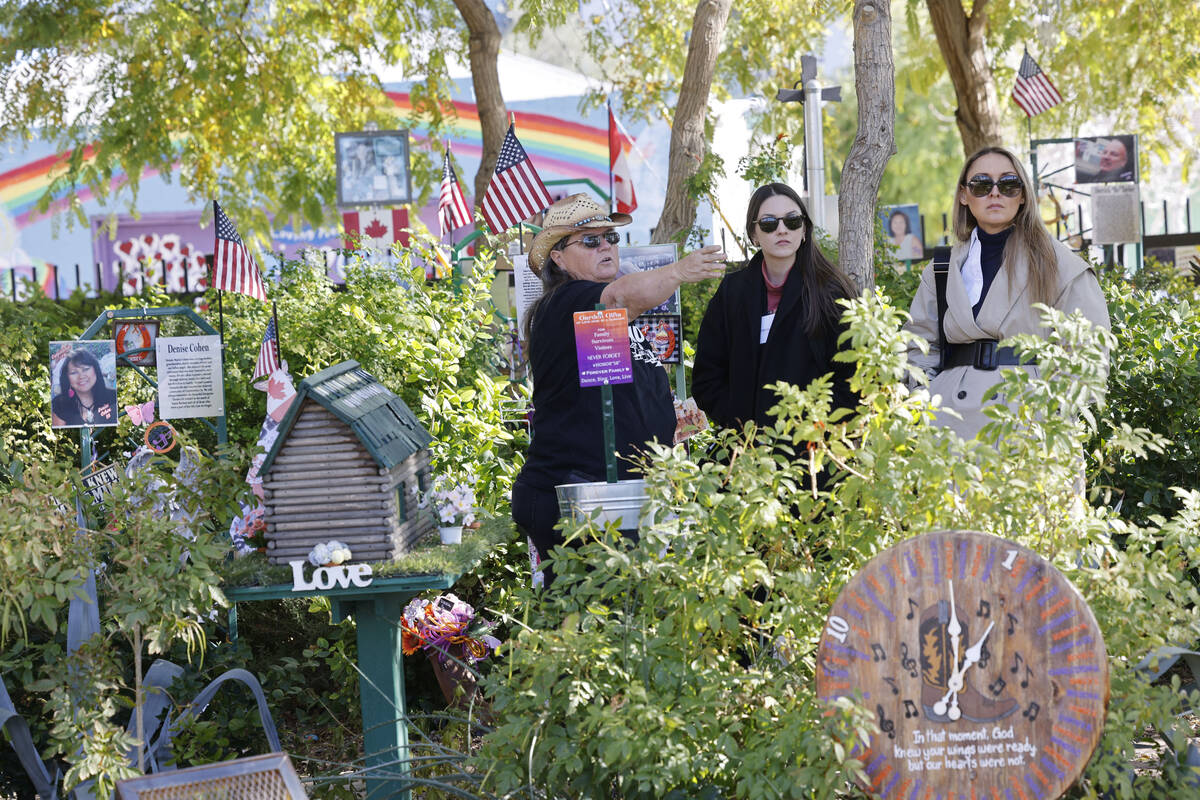 The five finalists chosen to make the final memorial to honor victims from the Oct. 1, 2017, mass shooting introduced themselves to the 1 October committee Wednesday.
"Five years ago, I got a call from my daughter who lived here," said Chip Israel of Lighting Design. "She was locked down in a stairwell in a parking garage one block from the site. The fear that I felt is nothing like the true pain that all of these other families are enduring. That's why this project was so important to me and the rest of our team."
Public comment during the meeting was dominated by survivors and families of victims who insisted that only 58 fatalities should be honored, despite the Metropolitan Police Department ruling in 2020 that 60 people died from gunshot wounds after the Route 91 Harvest festival on Oct. 1, 2017.
Israel is partnering with JCJ Architecture, one of the five architectural firms that showed their most notable previous projects and told the 1 October Memorial Committee about their plans to involve the community in the final memorial.
JCJ Architecture
JCJ Architecture was one of two Las Vegas-based firms in the mix, but each group had a licensed Nevada architect.
Derek Sola from JCJ said he was recently inspired by 58 wilted roses he saw woven into the fence at the Las Vegas Community Healing Garden, a temporary memorial set up shortly after the shooting.
"This memorial needs to have a stronger sense of place based on notions of permanence and timelessness," Sola said. "It can represent how the human spirit can rise over tragedy, how hope can be found in darkness."
JCJ was the only firm to specifically recognize the first responders, and it alluded to a possible dedication to first responders within the memorial. The team also includes Lifescapes International, which did the landscaping inside Wynn Las Vegas, and outside Bellagio, The Mirage, Resorts World Las Vegas and The Smith Center for the Performing Arts.
Aaron Neubert Architects and Studio Stigsgaard
Aaron Neubert Architects and Studio Stigsgaard, the other local team, is originally based in Los Angeles but opened an office in Las Vegas in 2019. Neubert told a story about shooting victim John Phippen, a mechanical subcontractor he worked with in California.
Phippen told Neubert in 2017 that he had to leave early one Friday because he was heading to Las Vegas for the weekend for a concert with his son. Neubert learned days later that Phippen had died, but he said he had not really gotten to know much about his acquaintance until he visited Phippen's cross at the healing garden.
"We cannot change the events of 1 October, but we can create a place where there's an abundance of opportunity, remembrance, respect, honor, healing, unity, peace, community and love," Neubert said.
His brother, Darrell Neubert, moved to Las Vegas in 2019 with his three daughters to open their Village Center Circle office. He was immediately struck by how many cars had "Vegas Strong" stickers. Darrell Neubert will act as the team's Las Vegas coordinator for outreach, hoping to connect with victims for their input.
SWA
Natalia Beard, the principal for SWA, said the firm's eight-person team will involve a public art studio, a man who built a Vietnam memorial and the head designer of the Sandy Hook Elementary School shooting memorial, which opened in November.
A museum curator who worked on a project memorializing child deaths also is part of the team and hopes to curate the artifacts that will be left behind at the memorial and catalog them for preservation.
"Through careful listening, documentation and thoughtful consideration, the design we craft from this process will ultimately provide a lasting and permanent place for all to remember, honor and continue to heal," Beard said.
Paul Murdoch Architects
Paul Murdoch Architects partnered with nine other groups, including landscapers, a cultural historian, a light specialist, a design specialist and a structural engineer. Six of the nine teams the firm is working with are based in Las Vegas.
The firm created the memorial for Flight 93, for which the 1 October committee heard a presentation to inspire their process for choosing architectural teams. United Airlines Flight 93 was hijacked and crashed in southwest Pennsylvania on Sept. 1, 2001, killing 40 passengers and crew members.
"We've begun the immersion process by looking at what you've done here for five years in this community," Murdoch told the committee. "We do believe strongly that a permanent memorial can be a critical part of the healing process and how this community can come to terms with the tragedy."
Murdoch said he wanted the Las Vegas memorial to be a place of honor and education for future generations to learn about the shooting and its impacts.
Olin
Olin is working on the national Desert Storm and Desert Shield Memorial, and it recently finished an installation at the Akron Art Museum. The firm's team is the only one to present early diagrams of a memorial, including a heat map of the 911 calls placed on Oct. 1, 2017, and comparisons of this memorial space to other places for which the firm has contributed.
"When we think about memorials and other things that we work on, it's definitely something where we want to honor those, but one of the most exciting ways to honor the lives of the 58 who lost their lives that night is to also think how this becomes a place in the future, a place of healing, a place of coming together, a place to look forward together," said Jessica Henson, a partner at Olin.
While the design teams are in town, they will meet with Clark County Sheriff Kevin McMahill and retired Clark County Fire Chief Greg Cassell and visit the Vegas Resiliency Center and the healing garden.
"If you do this right, you're going to experience this," committee member Kelly McMahill said after the presentations. "Your heart is going to open. It's going to break a million times over as you talk to people that went through this horrific event."
Stakeholders can reach the teams through Clark County's website, and their models of the memorial will be displayed in the county building in June.
During the public comments at the beginning and end of the three-hour meeting, shooting survivor Sue Ann Cornwell presented emails she said she received from others who expressed how important the number 58 was to them.
"I know there's been two others to the list, but they had the honor of being called survivors," Cornwell read from an email. "The number 60 makes my heart ache."
Cornwell said, from her own notes, that the number 58 specifically is special to her and that the two who died after the shooting should not be included in the total.
Three years ago, Cornwell spoke at the 59th victim's vigil. Kim Gervais, 57, of Mira Loma, California, died in November 2019 from a bullet that lodged itself in her spine during the shooting. The 60th victim, Samanta Arjune of Las Vegas, died a half-year later, on May 26, 2020, from complications of the gunshot wound to her left leg.
Contact Sabrina Schnur at sschnur@reviewjournal.com or 702-383-0278. Follow @sabrina_schnur on Twitter.