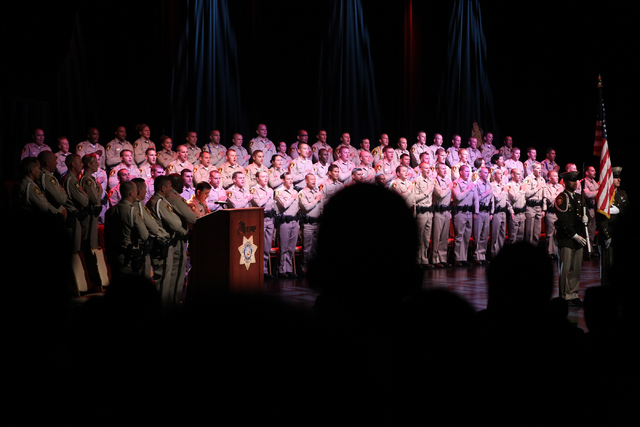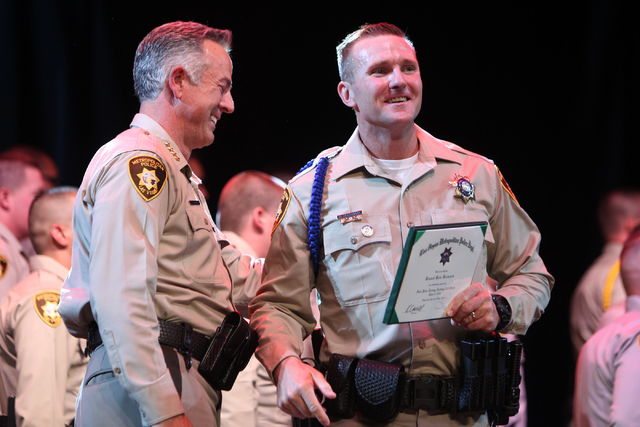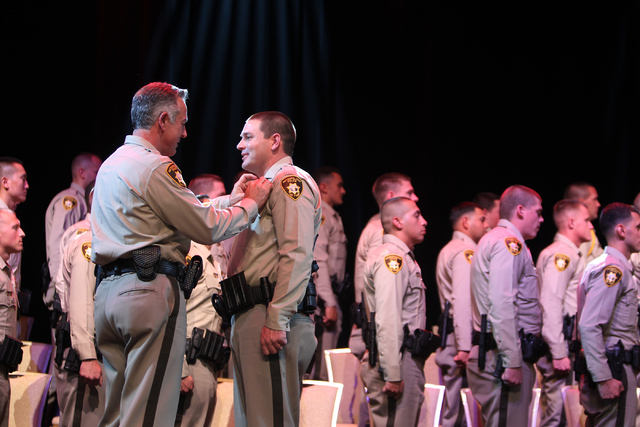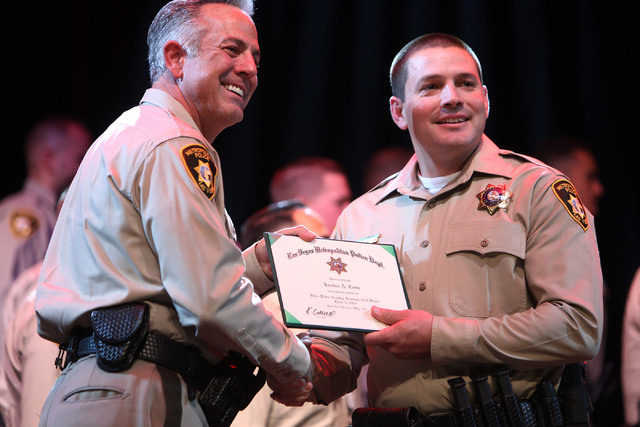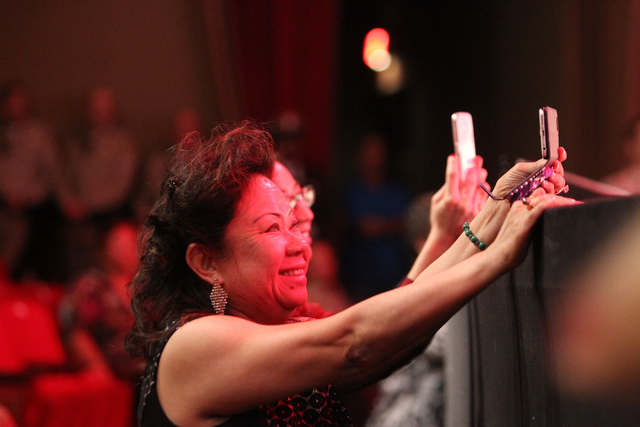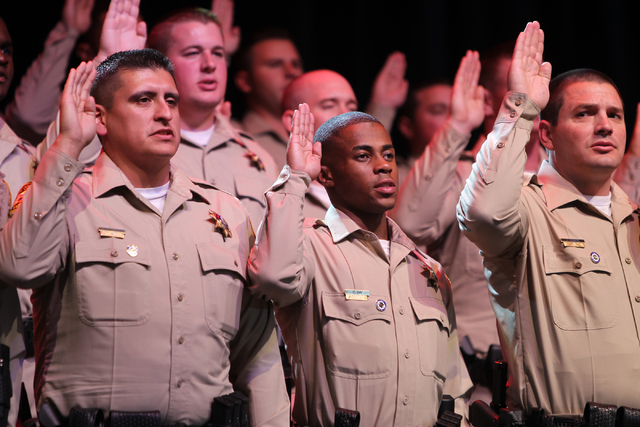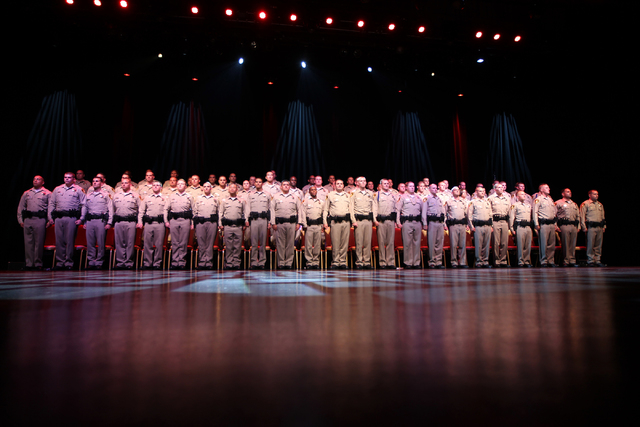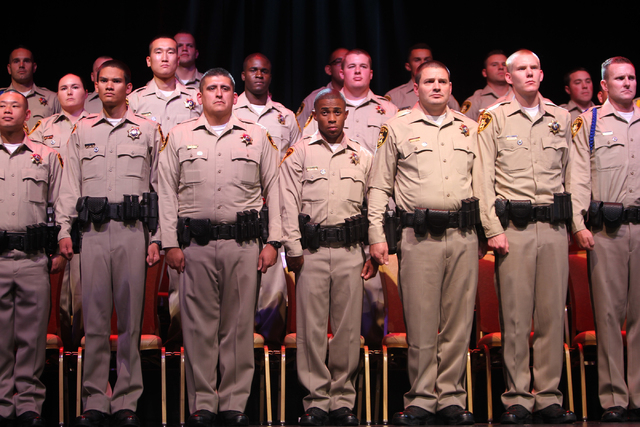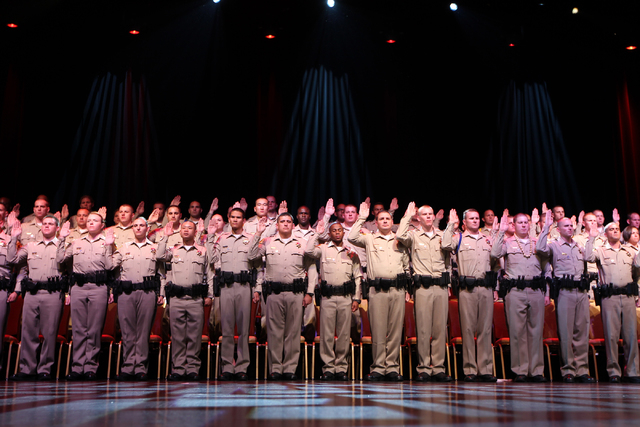 The Las Vegas police force just got bigger.
In a ceremony at the Orleans Hotel on Wednesday, the Las Vegas Metropolitan Police Department welcomed 68 graduates from the Police Officer Academy Class 11-2014. Metro's 2015-16 budget includes funding for just over 2,000 police officers.
A department news release reports that the class includes 20 new officers from minority groups. Also, 13 are former members of the military.
Fifteen of the new officers are college graduates, and 28 more have some college education.