Abuse investigation was ongoing when Las Vegas teen took her life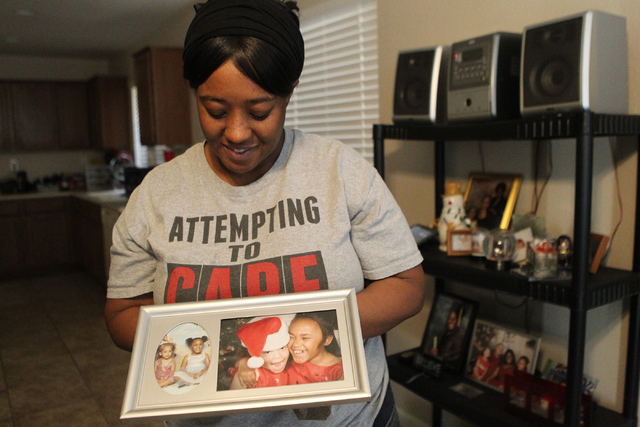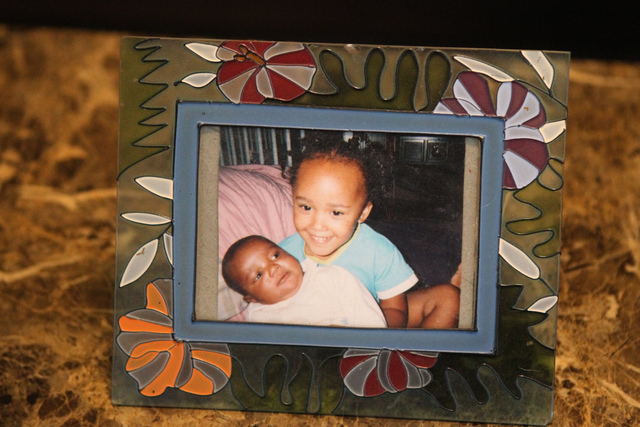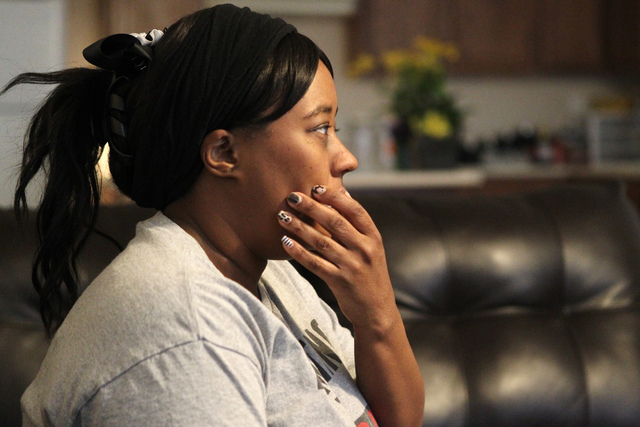 An abuse investigation was underway in February at the home of a 14-year-old Las Vegas girl whose mother blamed bullying for her suicide, according to a child fatality disclosure report.
The Clark County Department of Family Services received the physical abuse report Jan. 16, the Nevada Division of Child and Family Services document said, and the investigation was pending Feb. 27 when eighth-grader Carla Michelle Jamerson took her life.
Seven abuse reports including the one at the time of Carla's death were logged with county Family Services between October 2002 and January, the fatality report said. Three were investigated.
Only one, a case of emotional abuse in February 2004, was listed as substantiated.
Whether a call alleging abuse is investigated is taken case-by-case.
Division of Child and Family Services spokeswoman Chrystal Main did not provide further details about the report Monday, saying only that more than half of the reports in Jamerson's household did not warrant an investigation. Carla's mother, 34-year-old Natika Bird, could not be reached for comment Monday. She told the Review-Journal on Thursday that she blamed Clark County schools for her daughter's death, saying bullying was "80 percent" of the reason she took her own life. The remaining blame laid with what the mother described as teenage issues.
Carla was picked on by classmates from kindergarten through middle school, her mother said. Bullying was especially bad at the southwest valley's Canarelli Middle School where Carla most recently attended, Bird said. Students there made a Facebook page about her daughter that spread rumors of pregnancy and sexual promiscuity. Bird said she had 50 conversations with school officials, who would not accept responsibility. The mother said she would be prepared to fight the school district in court.
After the Review-Journal story published, Bird took to Facebook saying she did not plan to sue the school district. A school district spokeswoman said she could not talk about Carla's school disciplinary record or whether her mother made reports of bullying.
The district on Feb. 4 toughened its bullying policy, ordering principals to tell parents within one day of an incident that a student is either a victim of bullying or has been accused of bullying.
Carla's stepfather, Robert Makell Bird Jr., wrote on Facebook on her behalf the day she died: "This is the father of Ookami Hankrie (a/k/a Kami) (real name: Carla Jamerson). Carla passed away Friday night (2-27-2015). We now have control over this page. Condolences are welcomed. … negative comments will be deleted and you will be blocked immediately."
Robert and Natika Bird wed in November 2013, according to Clark County marriage records. Natika Bird said they have been in a relationship for nine years.
In 2003, more than a year after Clark County Family Services received a report of neglect and physical abuse, Natika Bird's 2-month-old son, Jonathan Daniel Jamerson, died from sudden infant death syndrome, according to the Clark County coroner's office Monday.
Natika Bird said Thursday she has a 9-year-old daughter living with her.