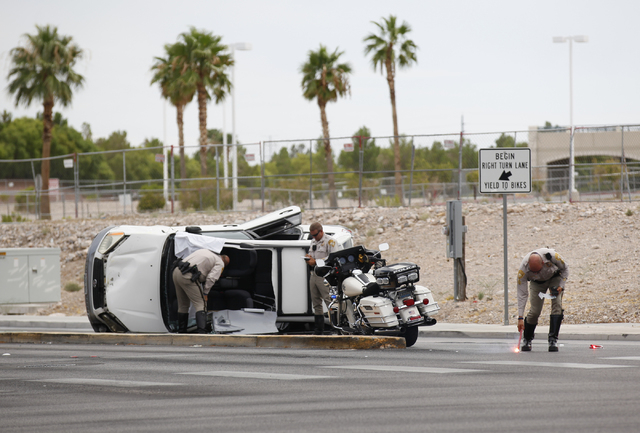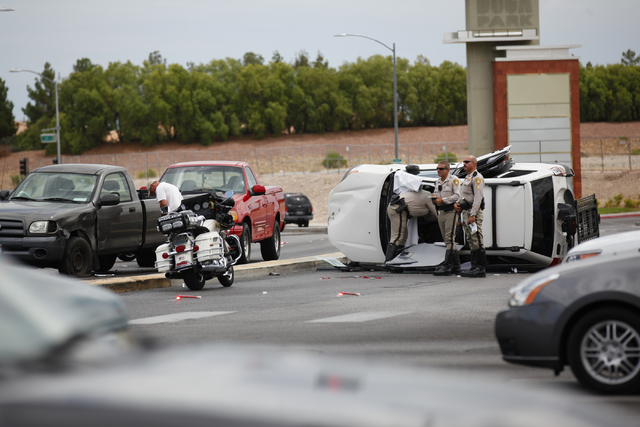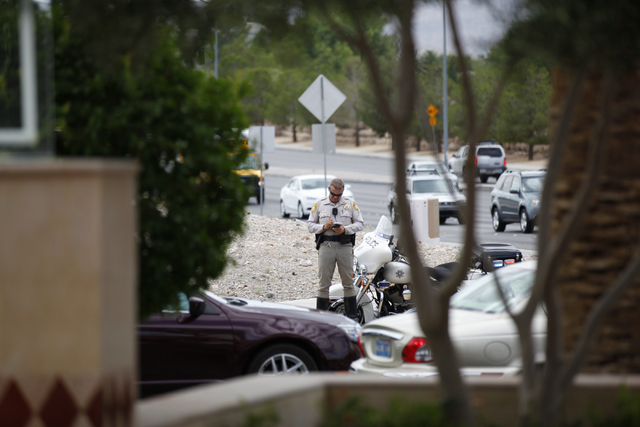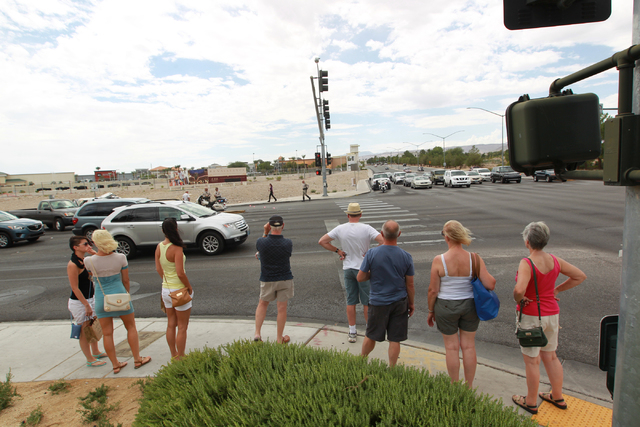 A rollover crash near Alta Drive and Rampart Boulevard hospitalized three people Monday afternoon, Las Vegas police said.
Officers responded to the three-vehicle crash about 12:17 p.m. where two people were trapped in the rolled over vehicle, police said.
After being rescued, the two trapped people and a third person from one of the other vehicles were taken to the hospital.
None of the injuries appeared to be life threatening, police said.
Eastbound lanes of Alta and one westbound left turn lane were closed for about 2 hours while officers investigated the crash.
Cassandra Taloma contributed to this report.
Contact reporter Colton Lochhead at clochhead@reviewjournal.com or 702-383-4638.