Angered over diabetic daughter's death, mother files wrongful-death lawsuit
October 9, 2015 - 5:17 pm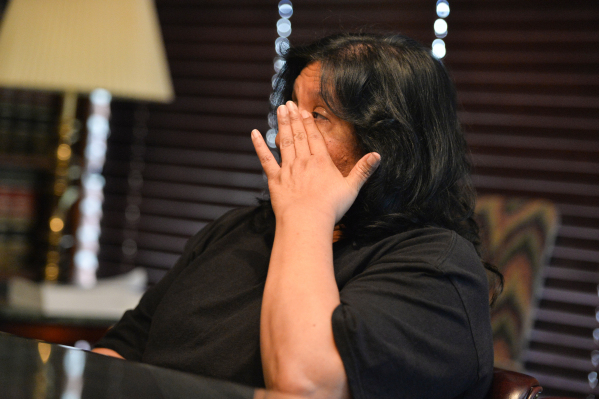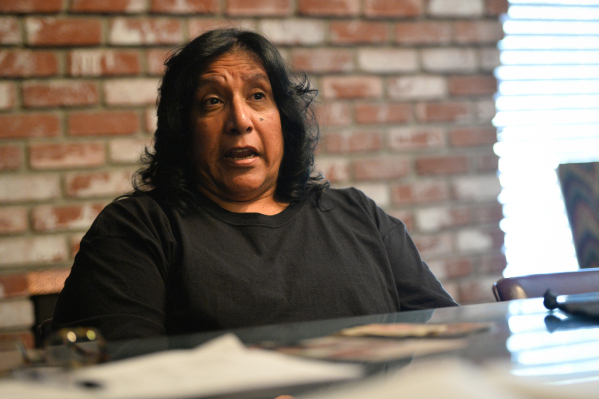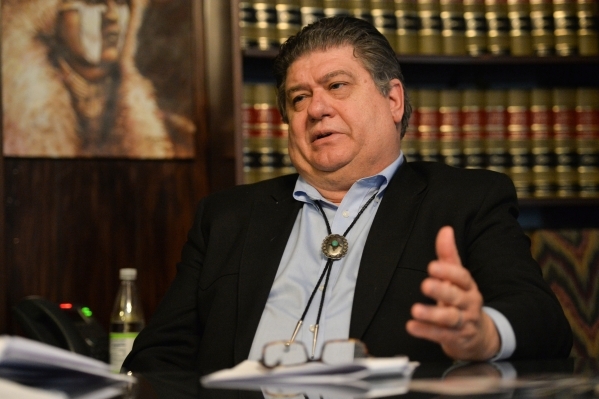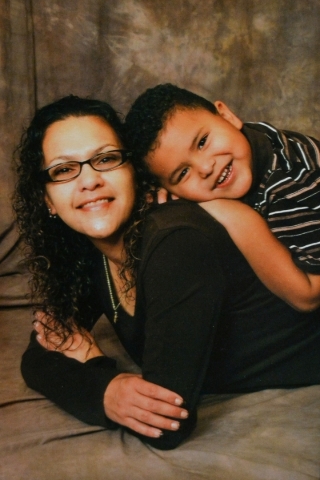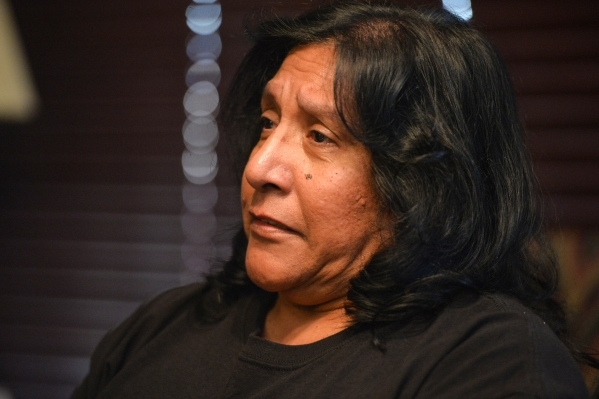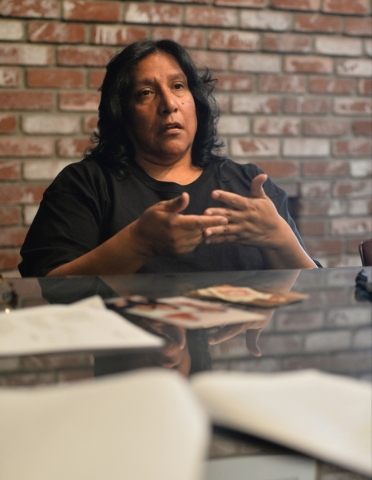 In a phone message on Sept. 28, 2013, North Las Vegas resident Angela Donatell informed her mother that she had been arrested on a traffic warrant.
Her mother, Judy, would receive no more news until Oct. 1, 2013, when she learned that Angela was dead.
"That was the last thing I expected to hear that day," Judy Donatell said Friday during an interview with her lawyer, Cal Potter III.
An autopsy later would reveal that Angela Donatell, 37, had died from a complication of diabetes. She had been found unresponsive in her cell at the Las Vegas Detention Center about 4:45 a.m. on Oct. 1 and was pronounced dead about 30 minutes later at Sunrise Hospital and Medical Center.
Those details prompted Judy Donatell to file a wrongful-death lawsuit last month in Clark County District Court. According to the complaint, numerous officers and jail nurses "were aware that Angela Donatell was diabetic and that Angela Donatell would die if she did not receive insulin on a monitored basis."
"As a human being, she deserved medical care," Judy Donatell said. "She didn't ask to be a diabetic; she was born that way."
Instead, the lawsuit alleges, officers and jail nurses showed "deliberate indifference" to her serious medical needs and refused to treat her when she exhibited symptoms of hyperglycemia. Those symptoms included an altered mental state, agitation, combativeness and excessive sweating.
"Instead of doing a finger stick, the defendants used excessive force of pepper spray and tasering to inflict cruel and unusual punishment on a diabetic inmate who was suffering from diabetic ketoacidosis," according to the complaint.
A finger stick is used to test blood-glucose levels. The Mayo Clinic's website defines diabetic ketoacidosis as a serious complication of diabetes that occurs when the body produces high levels of blood acids called ketones. The condition develops when the body cannot produce enough insulin, which plays a key role in helping glucose, or sugar, enter cells.
"I don't think this was a quiet, silent, she-passed-in-her-sleep type death," Judy Donatell said. "I think as her organs shut down one at a time, that could not have been pleasant."
Judy Donatell filed her lawsuit against the cities of Las Vegas and North Las Vegas; Correct Care Solutions, a Tennessee corporation that employs the jail's medical staff; and various nurses and officers.
"In general the city of Las Vegas does not comment on pending litigation," spokesman Jace Radke said in an email Thursday.
Officer Aaron Patty, a spokesman for the North Las Vegas Police Department, declined to comment. Messages left at Correct Care Solutions were not returned.
According to the lawsuit, two North Las Vegas police officers arrested Angela Donatell on Sept. 28, 2013, and placed her in the custody of the Las Vegas Detention Center at 3300 Stewart Ave.
At the time, according to the document, "Angela Donatell was a Type 1 diabetic with a history of depression and other mental problems."
The lawsuit claims the defendants should have known about her diabetic condition because she had previously been taken from the jail to University Medical Center for a medical emergency involving diabetic ketoacidosis.
"Defendants have a longstanding pattern and practice of being deliberately indifferent to the serious medical needs of individuals confined to the Las Vegas Detention Center," the complaint alleges.
The document further alleges that the defendants had a duty "to properly monitor inmates" and breached that duty by failing to check on Angela Donatell every 10 minutes.
Potter said Angela Donatell had been placed on suicide watch after her arrest but had been taken off the watch before her death. She did not have a cellmate, the attorney said.
"They claimed she was not cooperating and was belligerent," Potter said. "In all likelihood, she was having difficulties with her diabetic condition."
The lawyer said Angela Donatell had been insulin-dependent since age 11.
Judy Donatell frequently fought back tears Friday as she discussed her daughter's death at Potter's law offices in Las Vegas.
"I think the jail had a responsibility for making sure that she came out alive," Judy Donatell said. "She went in well, and she came out dead, and in only a matter of a few days."
The woman said Angela, whom she calls "Angel," was the oldest of her two daughters. She was born in Phoenix but lived the rest of her life in the Las Vegas area.
Angela Donatell graduated from Eldorado High School and had a son, Xzavier Mendez, who had been living with Judy Donatell for a few months before his mother's death.
Judy Donatell said she was helping her daughter get back on her feet after some difficult times.
"She had used drugs in the past, but as far as I knew, she was not on drugs," Judy Donatell said.
The woman said her grandson, now 12, continues to live with her. His father was deported to Mexico a few years ago.
Judy Donatell said the boy has "beautiful memories" of his mother, who never intended for their separation to be permanent.
"You know, Angel was a good person," Judy Donatell said. "Maybe she made some bad choices, but she wasn't mean or evil. She kept family first, and above all, she loved her son."
According to Angela Donatell's obituary, posted on the Davis Funeral Homes & Memorial Park website, she worked as a customer service representative at Employers Insurance Co. "and always felt fortunate to have a job she enjoyed."
"Angel loved the Dallas Cowboys, collected Barbies and other memorabilia, and was also a Twilight fan. She enjoyed getting together with family and friends, shopping, a good movie, painting, and spending time with her son. She is best described as colorful, playful, creative, and loyal."
Contact reporter Carri Geer Thevenot at cgeer@reviewjournal.com or 702-384-8710. Find her on Twitter: @CarriGeer.