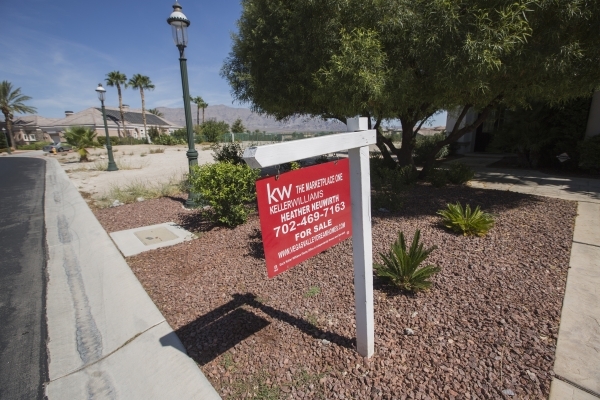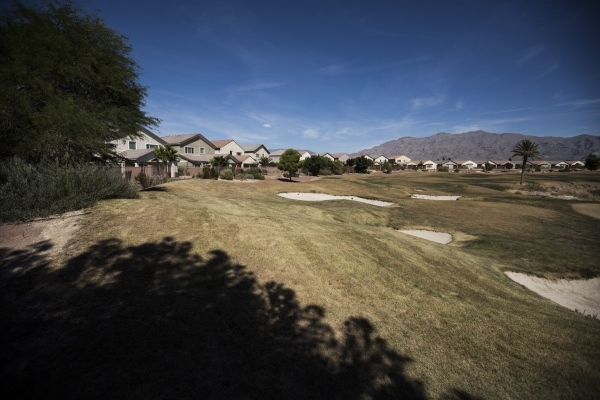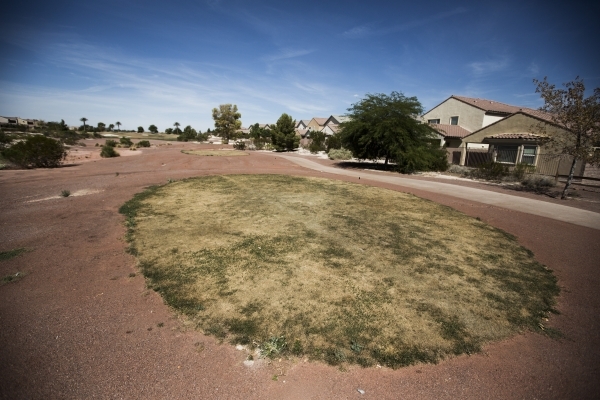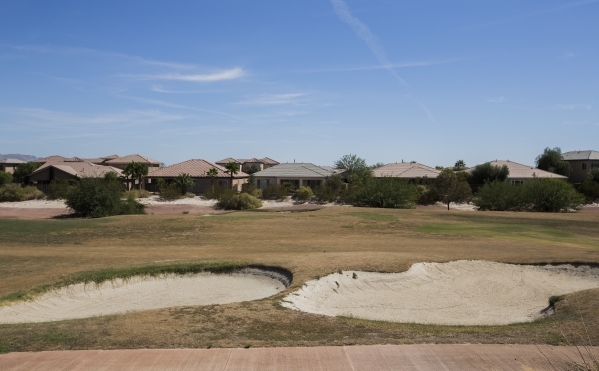 A lawyer representing Silverstone Ranch homeowners says the new owner of the community's golf course has never offered to give his clients a portion of the land.
"And they have our phone number," attorney Richard Haskin said after a court hearing Wednesday.
In a news release issued Tuesday, Ronald Richards of Desert Lifestyles LLC said the company plans to work with the community to give back more than 50 percent of the 270 acres, "potentially expanding individual lot sizes with exclusive use to most of the homes that are on the former golf course property."
But on Wednesday, Haskin said, "There is no offer. That was purely sent to the press."
Homeowners filed a lawsuit after Desert Lifestyles turned off the water at Silverstone Golf Club in early September. On Friday, U.S. District Judge Richard Boulware issued a temporary restraining order that required Desert Lifestyles to turn the water back on.
About 100 people packed Boulware's courtroom Wednesday afternoon for a status hearing in the case. The judge scheduled a hearing for Oct. 13 and Oct. 14 to hear witnesses on the question of converting the restraining order to a preliminary injunction.
Attorney Ross Goodman, who represents the golf course owner, told Boulware his client has begun watering portions of the course but is waiting for power to be restored to one of its pumps.
Haskin said at least seven fairways still have not received water.
Boulware said he understands that all the water could not be turned on overnight.
"They have complied with the court's order up to this point," he said.
The judge also noted: "This is Las Vegas. Grass that hasn't been watered for a while may take a bit to come back."
Homeowners are worried that their property values and quality of life will be damaged by their proximity to a dried-out golf course. After Wednesday's hearing, Haskin did not rule out the possibility of a future settlement.
"I will never not listen to an offer," he said.
Contact reporter Carri Geer Thevenot at cgeer@reviewjournal.com or 702-384-8710. Find her on Twitter: @CarriGeer