Car crashes into Starbucks near Las Vegas Strip
Updated March 1, 2019 - 8:27 am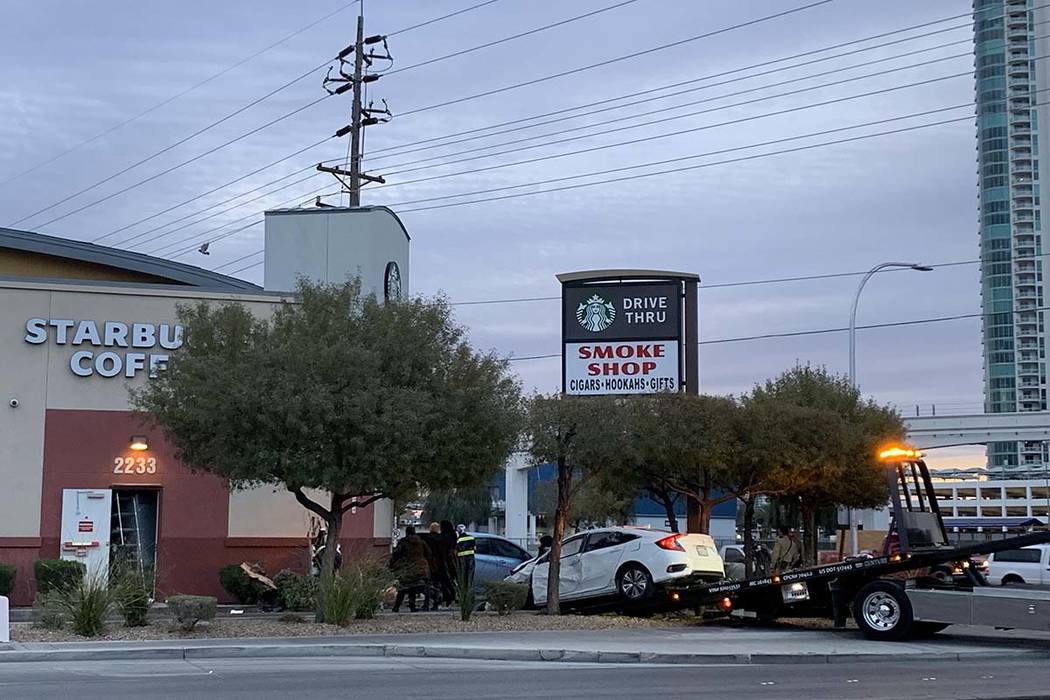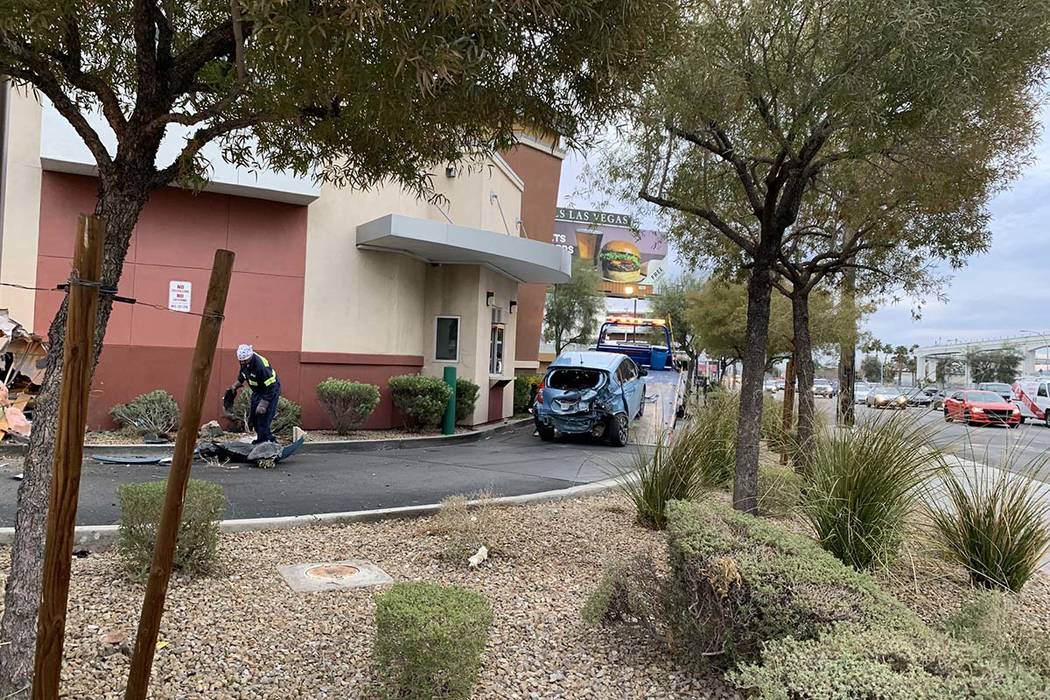 A car crashed into a Starbucks in its drive-thru lane near the Las Vegas Strip Friday morning, according to the Metropolitan Police Department.
Metro responded to the crash about 4:30 a.m. at the Starbucks at 2233 Paradise Road, near Sahara Avenue, Metro Lt. William Matchko said.
According to the preliminary investigation, a woman in her 20s driving a white Honda was northbound on Paradise. She hit the curb on Sahara, causing her car to go over the landscaping and crash into the Starbucks building near its drive-thru, Matchko said.
Two vehicles were in the lane at the time and one was pushed by the impact. Two occupants of that vehicle were taken to University Medical Center with minor injuries. The other vehicle sustained minor damage and the driver was uninjured, Matchko said.
The suspected driver was taken to UMC with nonlife-threatening injuries and will likely be charged for driving under the influence, Matchko said.
No Starbucks employees were injured. The business was closed early Friday and it was unclear when it would reopen.
The right westbound lane on Sahara also was closed as police investigated.
Metro advises the public use alternate rides, ride-shares or taxi's in order to avoid driving under the influence.
Contact Jessica Terrones at jerrones@reviewjournal.com or 702-383-0256. Follow @JessATerrones on Twitter.