Coroner: Baby found in dumpster in August died of asphyxiation
December 7, 2015 - 7:09 pm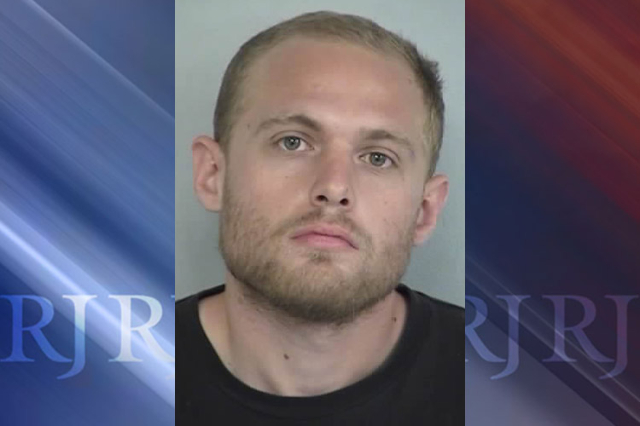 A 2-month-old baby who was found in a dumpster in August died of asphyxiation, according to the Clark County coroner's office.
Jessica Henderson's father was arrested in August on a murder charge after she was found in a dumpster in the 4000 block of Allen Lane, near Alexander Road.
Jessica's death was ruled a homicide, the coroner's office said Monday.
Police were called about 12:30 a.m. Aug. 2 after Jessica's 23-year-old mother reported the baby and the baby's father missing, North Las Vegas police said.
The mother had come home to the 3800 block of Craig Crossing Drive, near the intersection of Craig Road and Allen Lane, to find the couple's older daughter, a 1-year-old, alone.
About 6:30 p.m. the same day, North Las Vegas police were notified that the infant's father, 24-year-old Mason Henderson, had been detained by a neighboring police agency. Police found Jessica's body in a dumpster about 9 p.m.
Mason Henderson was arrested that same night and is facing a murder charge in connection with the baby's death.
Contact Kimber Laux at klaux@reviewjournal.com or 702-383-0381. Find her on Twitter: @lauxkimber