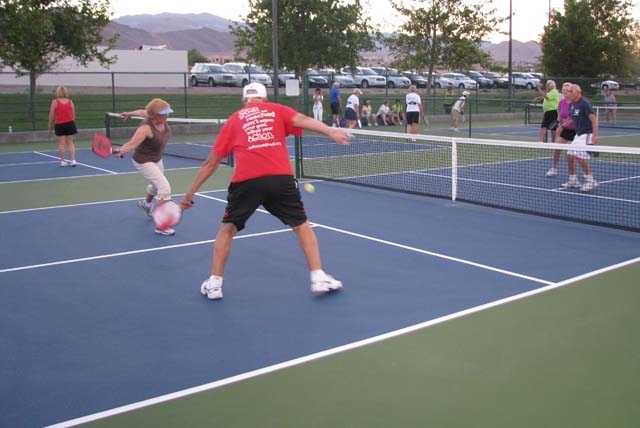 Think of pickleball as tennis without all the annoying running along the baseline.
Or pingpong with a lot more running.
Either way, it's going to be easier to find a place to play in Las Vegas.
The city of Las Vegas held a grand opening Tuesday for a pickleball court at Police Memorial Park, 3250 Metro Academy Way.
Invented in 1965, the sport uses a court that is about one-third the size of a tennis court but has similar rules.
It's a featured event in the Nevada Senior Games.
The new court is open on a first-come, first-serve basis during the park's 7 a.m. to 11 p.m. daily hours of operation.