Developer has big plans for downtown building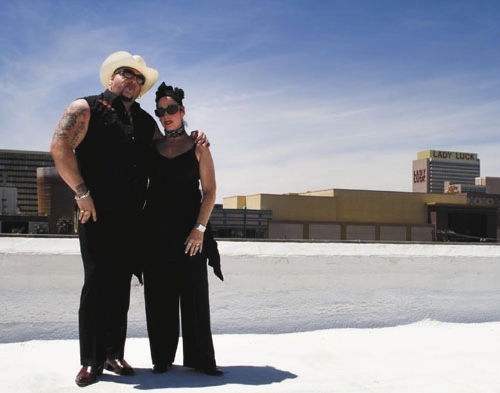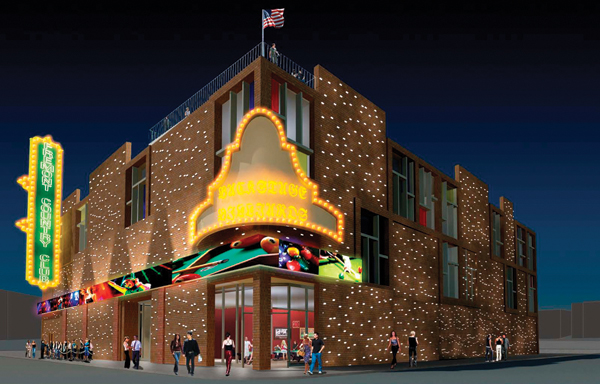 The hulking brick building at 601 Fremont St. is scheduled to go through a major renovation this summer if a club developer's plans come through.
Carlos "Big Daddy" Adley and his wife, Ava Berman, have two venues in mind for the building's 14,000-square-foot first floor: Backstage Billiards and the Fremont Country Club, a live music venue. The couple started the Velvet Margarita Cantina in a redeveloped section of Hollywood, a revitalization in Los Angeles that downtown fans hope can be replicated in Las Vegas.
Construction should start in August and take six to eight months.
"That puts us about a year ahead of schedule," Adley said.
The development agreement with Las Vegas calls for construction to be finished no later than February 2013.
Other partners on the project were Terry Caudill, owner of the Binion's and Four Queens casinos; music promoters Michael Chugg and Rob Potts; and general manager Dave Mullin, who managed Gilley's Las Vegas before it closed.
The vacant building at the corner of Fremont and Sixth streets, across from the El Cortez casino, is owned by Las Vegas.
It used to be known as the "fingerprint building." People went there to be fingerprinted for work cards. Before that it was a Sears department store.
Adley and the city inked a deal about a year ago in which he would lease the building for 30 years, with an option to buy it. The annual base rent of $233,000 would be waived for the first five years after businesses open on the first floor.
The tenant is responsible for improvements to the property, all utilities, maintenance and property taxes. The project should lead to $10 million in investment downtown and the return of $9 million in property taxes, according to city documents.
The second and third floors of the building will be private space, perhaps for offices, Adley said, and plans call for a rooftop lounge.
It would be another addition to the Fremont East Entertainment District, which has been basking in positive attention lately.
Insert Coins, a video game lounge, recently opened, making the north side of Fremont Street between Las Vegas Boulevard and Sixth Street fully occupied instead of full of vacant storefronts. The district includes seven nightspots, a hookah lounge, a coffee house and a smattering of restaurants, with a new Thai eatery in the works.
The district, created in 2002, includes Fremont Street, Ogden Avenue and Carson Avenue from Las Vegas Boulevard to Eighth Street. A special tavern license is available inside the district that allows bars to be grouped more closely than in the rest of the city.
Not every project there has been a success. A proposed live music venue and burger bar at the corner of Las Vegas Boulevard and Fremont Street never materialized, and construction on a planned comedy club and convention venue never started, although the site was cleared in preparation.
Contact reporter Alan Choate at achoate@reviewjournal.com or 702-229-6435.