Downtown arsons cause shock, bring investigations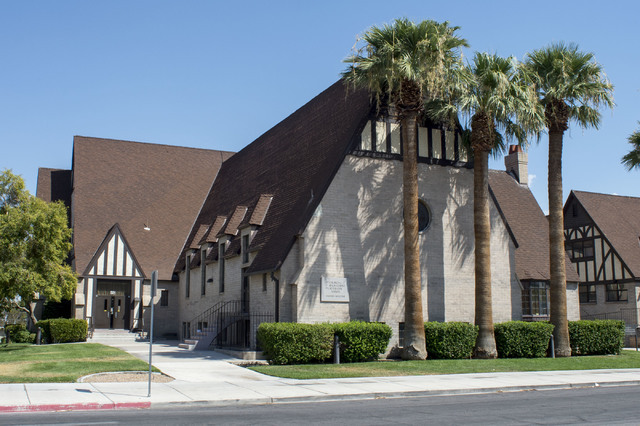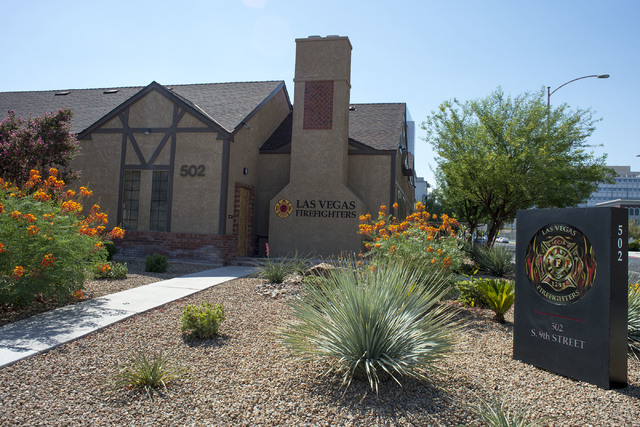 Two Monday morning arsons near downtown Las Vegas, at a Mormon church and a firefighters union hall, caused sadness and shock and brought investigations by federal investigators and local authorities.
The Metropolitan Police Department and Las Vegas Fire Department are investigating the fires at the Church of Jesus of Christ Latter-day Saints at 501 S. Ninth St. and the union hall for the Las Vegas International Association of Firefighters Local 1285 at 502 S. Ninth St. Bureau of Alcohol, Tobacco, Firearms and Explosives agents are also investigating the church fire.
An initial call to Las Vegas police came in about 6 a.m. Monday, when it appeared that the church had been broken into, the Metropolitan Police Department said in a statement. Arriving officers found the church's door open and a haze and a burning odor in the building.
Firefighters were requested to investigate and discovered that the fire had burned itself out. Damage to the church was estimated at $1,000, the Las Vegas Fire Department said.
As firefighters waited for fire investigators to arrive on scene, they looked across the street and noticed that the front door of the firefighters union hall was open.
They investigated again and noticed broken glass on the ground and a burning smell. They found the building had also intentionally been set on fire and that fire also burned itself out. Damage was estimated at $3,000, the Fire Department said.
Shannon Hiller, public affairs director for the Church of Jesus Christ of Latter-day Saints, said the damaged church building was built in 1932.
"Our church buildings are places of worship and community gathering where all are welcome," she said. "We are saddened by the damage that has occurred at the historic Ninth and Clark building, the oldest Latter-day Saints chapel in Las Vegas."
Todd Ingalsbee, vice president of the International Association of Firefighters Local 1285, said "It was definitely a shock and unexpected," referring to the break-in and fire at the union hall.
Both fires were ruled arson , police said. There were neither injuries nor suspects .
Anyone with information on the fires can call Las Vegas Fire Investigators at 702-383-2888 or Crime Stoppers at 702-385-5555.