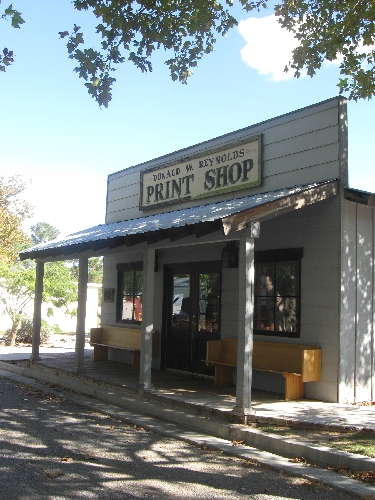 The Clark County M useum is inviting people to enjoy decorations from different cultures and religions at "Decorate the Season."
The museum, 1830 S. Boulder Highway, is scheduled to host the holiday exhibit Monday through Dec. 25.
"It is a look at the Christmas tradition," said Mark Hall-Patton, museum administrator. "It is a look on how it has evolved."
Dawna Joliff, the exhibit curator, said because the museum didn't do anything for Halloween, it made sure to celebrate the winter holidays .
"I noticed a neighbor going through old Christmas decorations and throwing them out," Joliff said. "I told them, 'Don't throw them out.' They had tons of hand-crafted decorations."
Joliff has salvaged items from the '50s and '60s that people don't often see any more. She also has brought in Christmas lights from her own collection.
Regular donors have provided Christmas memorabilia from Santa mugs to N ativity sets.
Along with more classic decorations, there are homemade Christmas items such as strung popcorn to go on Christmas trees.
But it isn't just American traditions.
Joliff said there are items from other cultures such as a Nacimiento from Mexican culture, which depicts the birth of Christ similar to a N ativity set.
The exhibit also features traditions such as Hanukkah and Kwanzaa.
"We have the Hanukkah section with different menorahs, dreidels and games," Joliff said . "We have the Kwanzaa section with different games and candle holders."
The display houses along Heritage Street also are set to be dressed in holiday decor that reflects the owners' religion and era . Joliff said the houses will be decorated until January. Hall-Patton said two of the houses will be decorated for Hanukkah .
From 5 to 8 p.m. Dec. 9- 10, the museum plans to host Heritage Holidays, a free open house with carolers, hot cocoa, crafts for children and a visit from St. Nick. A scale model holiday railroad display is scheduled to be set up inside the Historic Boulder City Union Pacific Railroad Depot. Houses along Heritage Street are set to be lit up for the event.
"Except for the house representing the '20s ," Joliff said. "They wouldn't have lights."
The museum is open from 9 a.m. to 4:30 p.m. daily. Admission for the exhibit is $1 for people 18 or younger or seniors 50 or older and $2 for everyone else.
For more information, call 455-7955.
Contact Henderson/Anthem View reporter Michael Lyle at mlyle@viewnews.com or 387-5201.