Cooking with cannabis: Essence Vegas invites chefs, chocolatiers to share tips in Welllness workshop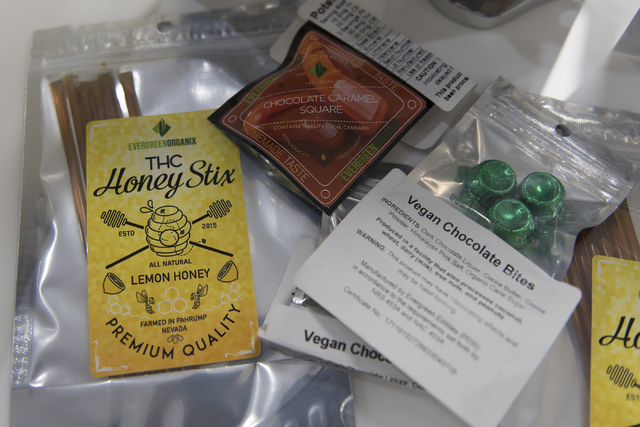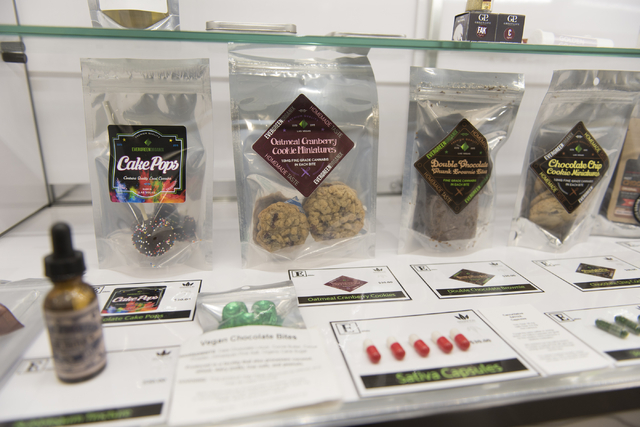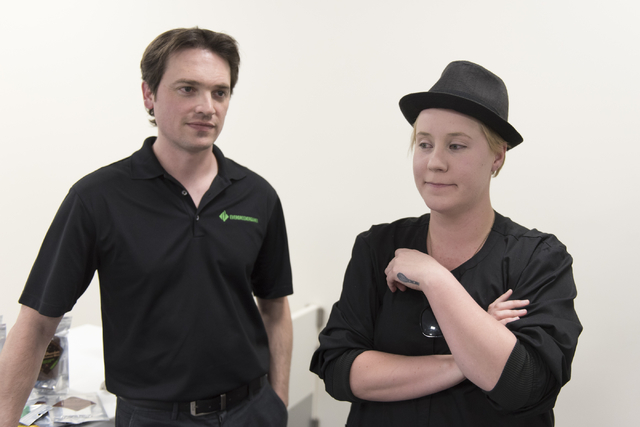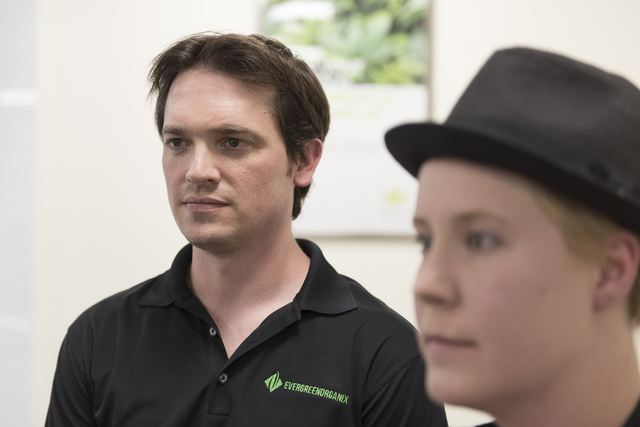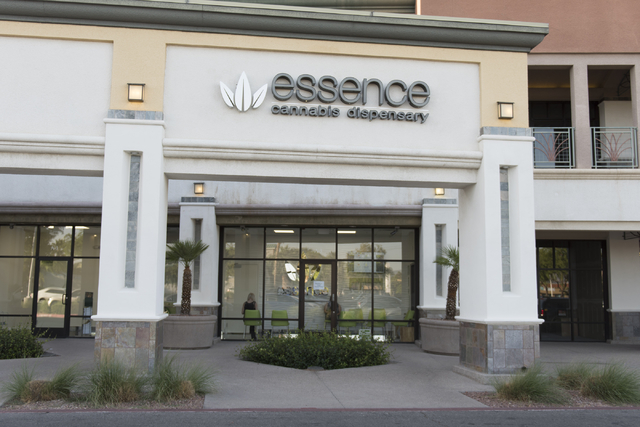 With medical marijuana dispensaries opening throughout Clark County, Essence Vegas is hosting Wellness Wednesdays to educate patient card holders about a number of topics. In its biweekly workshop on June 15, chefs were on hand to talk about edible products.
"We are always trying to inform and educate people," said Milton Giron, a manager for Essence Tropicana West. "We are currently writing the narrative on cannabis in Nevada."
At Essence-Henderson, 4300 E. Sunset Road, people gathered to hear chefs and chocolatiers Madeline Rubidoux and Cameron Wells from Evergreen Organix talk about the products sold at the cannabis dispensary as well as how to make things at home.
The chefs talked about cooking cannabis, how to properly measure baked goods so they have an even dose and what goes into infusing butter with cannabis.
"You have to cook cannabis a certain way," Wells said.
He added that without care, people could cook out the medicinal properties of the product.
While baking is already chemistry that requires proper measurements, adding cannabis-infused butters or oils to products further complicates the process.
"I would buy a gram scale," Rubidoux said.
Workshop attendees asked the best way to add the cannabis-infused olive oil to pasta and for advice for adding cannabis-infused butter to a Toll House cookie recipe.
Giron said Wellness Wednesdays started as a way to address recurring questions the dispensary's customers had. One topic that came up often was on the edible products, which are offered at all three Essence Vegas locations.
In order to access a marijuana dispensary, people must become a patient card holder, a process that is open to people dealing with issues such as chronic pain, nausea, epilepsy, HIV, multiple sclerosis or psychiatric symptoms.
Nevada is one of 25 states that has legalized medical marijuana. In November, residents are expected to vote on Question 2, which would make it legal to possess marijuana for recreational use as long as people are 21 or older.
While medical marijuana legalization opened the door to dispensaries to set up shop in the valley, it also created opportunities for companies such as Evergreen Organix to be created and chefs such as Rubidoux to enter the field.
"Before, as a chef, I would just feed you to get you full," Rubidoux said. "I take pride in the fact I am actually helping people."
Rubidoux has an extensive background as a chef.
Trained in Switzerland, she worked in restaurants in London, California and New York before coming to Las Vegas. She also worked as a pastry chef in hotels including The Venetian and Red Rock Resort.
She then joined Evergreen Organix, which opened in 2015 to offer a selection of edibles for the medical marijuana industry.
"It's been a trial-and-error process," Rubidoux said about the team's journey to create its products.
The kitchen has been coming up with new products such as cookies, brownies and macaroons.
"We just finished cake pops," she added. "Just try to imagine a funfetti cake pop."
She said Evergreen Organix has also produced chocolate bars and caramels.
"They are in constant demand," Rubidoux said.
Wells has worked to make vegan options. Eventually, the company would like to start making gluten-free options.
"I hope we can grow bigger and better with more products," Rubidoux said. "When it comes to edibles, anything can be an option."
Along with the baked goods from Evergreen Organix, patients can buy infused butter, coconut oil and olive oil.
Rubidoux hopes the workshop on edibles helped people understand the basics of cooking with cannabis and that they try to make their own edibles at home.
Giron said Essence Vegas will continue to host workshops at each location.
For more information on Essence, visit essencevegas.com. For more information on Evergreen Organix, visit evergreenorganix.com.
To reach Henderson View reporter Michael Lyle, email mlyle@viewnews.com or call 702-387-5201. Find him on Twitter: @mjlyle.
Essence Vegas Cannabis Dispensary
Essence Vegas, 2307 Las Vegas Blvd. South, 702-978-7591
Essence-Henderson, 4300 E. Sunset Road, 702-978-7687
Essence Tropicana West, 5765 W. Tropicana Ave., 702-500-1714
Visit essencevegas.com.