Dinosaurs & Roses boutiques promote solicitous shopping
November 13, 2015 - 3:30 pm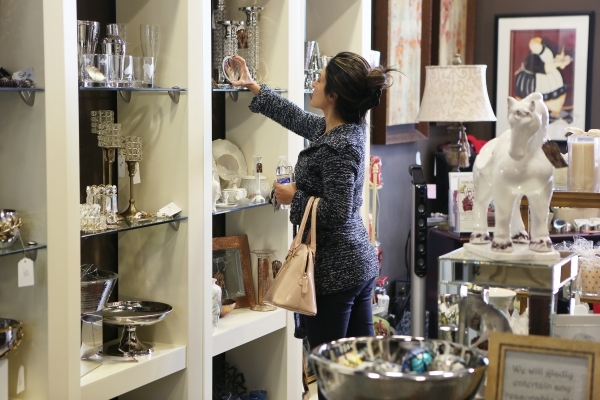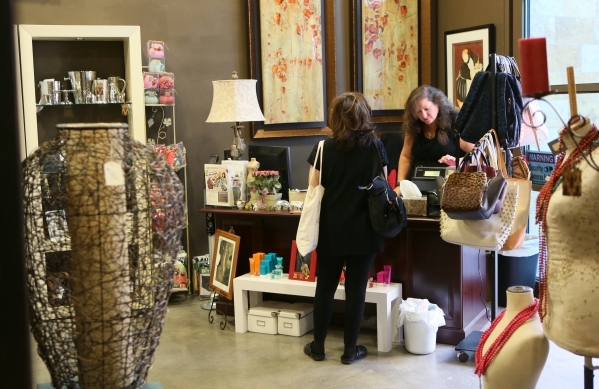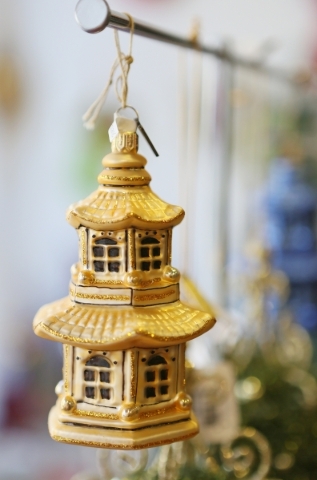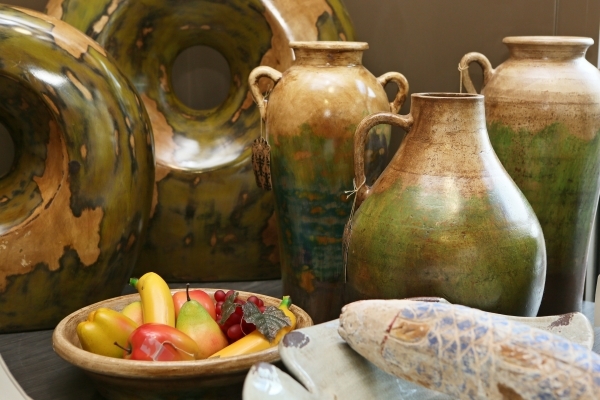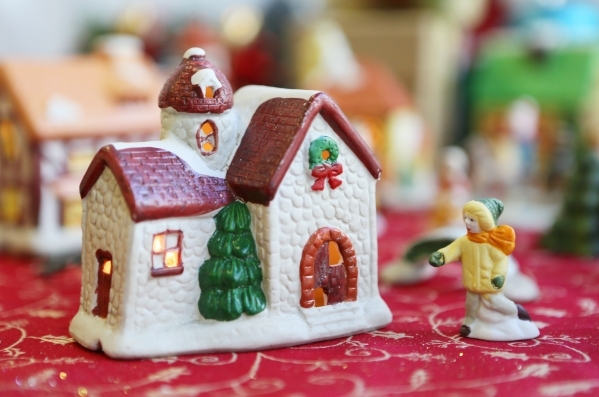 It's shopping without the guilt. Why? Because your purchase comes with the assurance that it's helping others.
At the nonprofit Dinosaurs & Roses — which just opened a new location at the Market LV on the second floor of Tivoli Village, 302 S. Rampart Blvd. — every purchase of the brand new items it offers supports the organization's outreach program, which helps everyone from new parents on a budget to those on disability to those struggling to make ends meet.
"If you live in Summerlin, you wouldn't know about the outreach program we have going on at our Tropicana location," said Dinosaurs & Roses Executive Director Michele Morgan. "The reason we're here is to get community recognition of the work we're doing for the people of Las Vegas. We want everyone to know we exist and how many people's lives are better because of what we've done for them."
Every dollar spent at the Tivoli store gets pumped into the outreach program, which serves an average of 40-plus people a week at another location. Depending on their need, they might walk away with as much as $100 in thrift store goods, items that, when totaled, likely cost hundreds of dollars new.
TJ, who did not want his last name used, is one of them. He was diagnosed with three types of cancer: pancreatic, thyroid and melanoma. The experience saw him undergoing treatments and being admitted to different hospitals, eventually racking up uncovered medical bills of more than $100,000.
"My landlord tossed all my furniture and clothes," he said. "I had nothing."
He was referred to Dinosaurs & Roses and found help there, getting outfits so he could return to work in phone sales.
"It was incredible. I went there, and the guy, Jay, said, 'Just go pick out what you need,' and so I did," TJ said. "… I got more than enough to get me back to work."
Morgan said she and her colleagues can afford to do such good work only if people keep buying items from the Dinosaurs & Roses stores, which, along with Tivoli, include locations at the Meadows Mall, 4300 Meadows Lane, and the main thrift store at 4310 E. Tropicana Ave., which also has a separate cocktail dress and bridal shop.
For three months earlier this year, Morgan had a temporary, pop-up location at Downtown Summerlin. She said she wanted to be in Tivoli Village because it was a destination shopping center.
"The Tivioli one, I call it 'the boutique,' " Morgan said. "It has art, lamps, home decor."
As you enter the Market LV shop, items for special events are on display: wine flutes for the bride and groom, silver platters and bowls, candles and picture frames. The back corner has purses and statement jewelry. The items are all new, with factory stickers and tags still intact. They were donated by companies and designers such as those at the World Market Center Las Vegas, 495 S. Grand Central Parkway.
"You can come here to do your holiday shopping, or if, for example, you say, 'I'm going to (a friend's home) this evening for dinner; I'll stop in to find a little gift,' " Morgan said. "Or if you need something in your house that you need to 'decor up,' this is the place to come."
The rest of the 1,400-square-foot space features 10-foot-by-10-foot spaces that are set up to look like rooms in a home. There's an Asian room, a modern room, a woodlands room, a gold room and, jutting out over the Tivoli street, a pottery room.
An example of the high-end items that can be found at the Market LV location include a wood cabinet by Bungalow Five that retails for $8,000 but here has a price tag of $1,500. Art is priced starting at $20, a fraction of its original cost.
A sign at the entrance reminds shoppers that while the prices shown are wholesale, everything is negotiable.
There's no chance Morgan will run out of items to sell. She said she has seven storage units filled with more products.
Just in time for the holidays, she opened a second slot right next door at the Market LV location, referred to as the Winter Wonderland. There, an eclectic mix of Thanksgiving, fall and winter holiday items can be found. Sales there also benefit those who are experiencing tough times.
"The biggest thing we're doing is the outreach program, which is growing by leaps and bounds," Morgan said. "The need — oh, the need — it's unbelievable. Every Monday, we outfit people who are low-income, on Social Security, homeless. And it seems like every week the referrals are growing and growing."
Hours for the Market LV location are from 11 a.m. to 6 p.m. Sunday through Wednesday and 11 a.m. to 8 p.m. Thursday through Saturday. Hours at the Meadows Mall location, which is on the lower level near Zales, are from 10 a.m. to 9 p.m. Monday through Saturday and 10 a.m. to 6 p.m. Sunday.
Hours for the Tropicana Avenue resale shop are from 10 a.m. to 6 p.m. Monday through Saturday and 11 a.m. to 5 p.m. Sunday.
Call 702-277-3752 or visit dinosaursandroses.org.
— To reach Summerlin Area View reporter Jan Hogan, email her at jhogan@viewnews.com or call 702-387-2949.
Dinosaurs & Roses
Market LV in Tivoli Village, 302 S. Rampart Blvd. (second floor): 11 a.m. to 6 p.m. Sunday-Wednesday; 11 a.m. to 8 p.m. Thursday-Saturday.
Meadows Mall (lower level near Zales): 10 a.m. to 9 p.m. Monday-Saturday; 10 a.m. to 6 p.m. Sunday.
Tropicana Avenue resale shop: 10 a.m. to 6 p.m. Monday-Saturday: and 11 a.m. to 5 p.m. Sunday.
702-277-3752
dinosaursandroses.org