Downtown neon icon Vegas Vic receives nod from bobblehead hall of fame
November 29, 2016 - 10:24 pm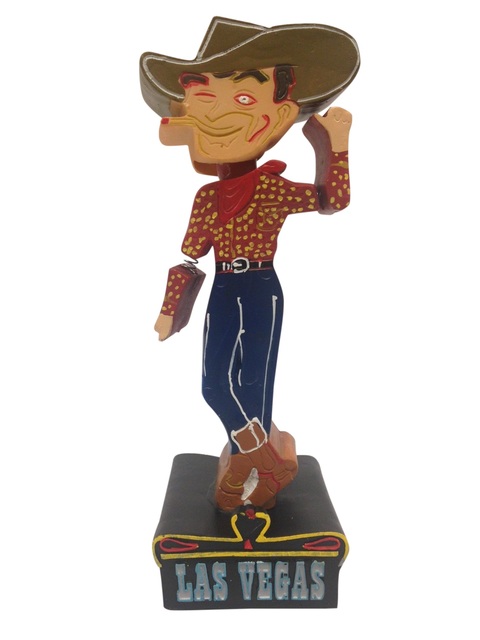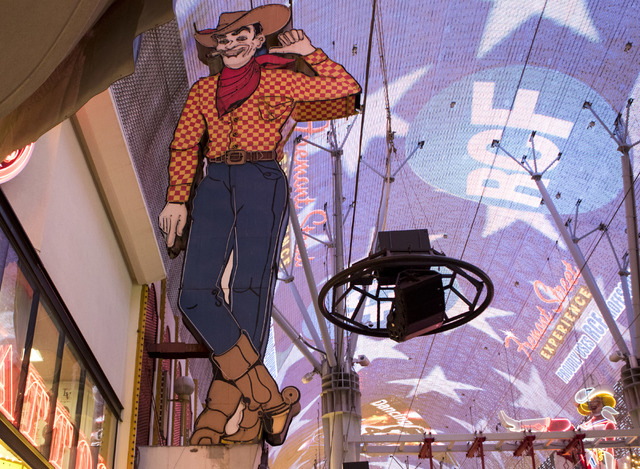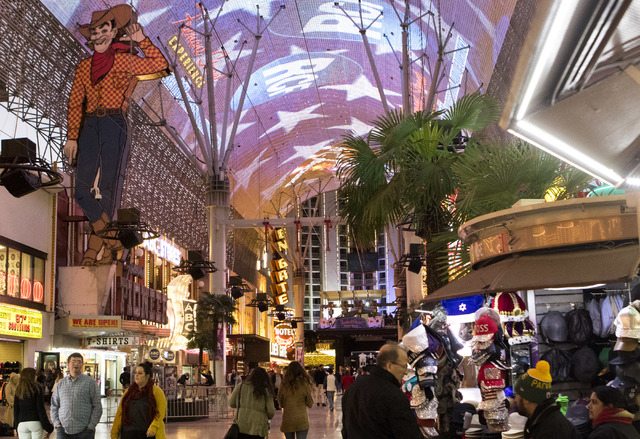 Fremont Street icon Vegas Vic is getting a nod from the National Bobblehead Hall of Fame and Museum.
The hall rolled out a wave of limited-edition bobbleheads this week, including the likeness of the 40-foot-tall, cigarette-smoking cowboy neon sign that has greeted downtown Las Vegas visitors for more than 60 years, from what was once the Pioneer Club.
Unlike some other well-known bobblehead inspirations, Vegas Vic required some significant research, said Phil Sklar, co-founder and CEO of the Milwaukee-based hall of fame.
Sifting through Vegas Vic folklore, figuring out who owned the copyright and getting the idea green-lighted, Sklar said, proved more difficult than going to Fox to get a Simpsons character bobblehead approved.
"It was definitely interesting and a more involved process than what we typically see," said Sklar, who produced the Vegas Vic edition in collaboration with the Pioneer Casino. He has 1,000 of the trinkets available for sale at $25 apiece.
Sklar said the Vegas Vic bobblehead idea came to him about a year and a half ago on a business-pleasure trip to Las Vegas.
The Vegas Vic bobblehead follows a group of mobster bobbleheads, including Al Capone, Bugsy Siegel and Lucky Luciano, that are sold at the Mob Museum gift shop.
Besides Vegas Vic, the list rolled out this week includes former Chicago Bulls star Dennis Rodman, Green Bay Packers quarterback Aaron Rodgers and a dual bobblehead ode to Chicago Cubs pitcher Jake Arrieta and catcher David Ross commemorating a no-hitter.
With the recent unveiling of the name for the city's new National Hockey League team, the Vegas Golden Knights, and talk of additional professional sports franchises calling Las Vegas home, Sklar doesn't expect the famous cowboy to be the last Las Vegas-related bobble-headed bauble to enter the hall of fame.
"There will definitely be a growing list of Vegas-related bobbleheads," Sklar said.
Contact Jamie Munks at jmunks@reviewjournal.com or 702-383-0340. Find @JamieMunksRJ on Twitter.