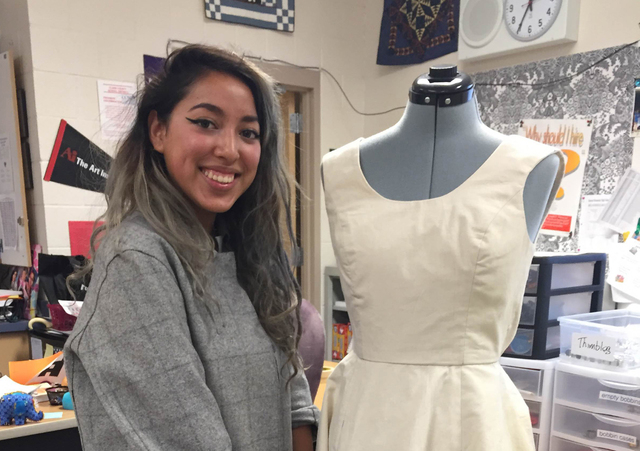 Four Days of Fitness and Fun: Boys & Girls Clubs of Southern Nevada and Planet Fitness are set to partner and visit four area Boys & Girls Clubs from March 21-24, encouraging the children as they participate in an hour-long program of engaging exercises and stretches designed to promote teamwork and health and wellness. The event is set to kick off from 10 to 11:30 a.m. March 21 at Lied Memorial Clubhouse, 2850 Lindell Road. Visit bgcsnv.org.
Education survey: The city of Henderson is reaching out to residents to gather thoughts and opinions on a plan to reorganize the Clark County School District into local precincts through an online survey. The 2015 Nevada Legislature passed AB 394, a law that will lead to the creation of new local school precincts in Clark County. Feedback from residents will be presented to a technical advisory committee that was formed to assist in developing a Clark County School District reorganization plan. Visit cityofhenderson.com/education.
Learn-to-read classes: The adult community is invited to participate in free learn-to-read classes to be offered Monday through Thursday from 10 a.m. to 1 p.m. March 29 to May 27 at the Stupak Community Center, 251 W. Boston Ave. The classes are sponsored by the city of Las Vegas and the Las Vegas-Clark County Library District. Call 702-507-3530 to register.
Fashion competition: Junior League of Las Vegas' eighth annual Fashion Forward design challenge is planned for 2 p.m. April 2 at the Fashion Show mall. Sixty Clark County high school students are set to compete in this year's final challenge and public fashion show. General admission tickets are $40; VIP tickets, which include champagne during the pre-show soiree, front-row seating and a special swag bag, are $80. Visit jllv.org/estore.
Academy job fairs: Coral Academy of Science Las Vegas is set to host job fairs to fill nearly 75 positions from 10 a.m. to 3 p.m. April 9 at 1051 Sandy Ridge Ave. The kindergarten through 12th-grade public charter school is seeking teachers, administrators and support staff members. The academy recently announced it will be opening new campuses in the Centennial Hills area and Nellis Air Force Base for the 2016-17 school year. Applicants are asked to bring resumes, transcripts, credentials and any other supporting documents. Visit caslv.org.
National Pi Day celebration: Students at Hyde Park Middle School, 900 Hinson St., were set to celebrate Pi Day March 14 with a math-themed field day. Planned ctivities included the Pi Hop, a jump of 3.14 meters; Pi Bracelet, a craft based on the digits; a Pi-athlon; Four/Nine Circle; a Pi Dance, and face painting.
Alternative Spring Break: Friends of Nevada Wilderness is partnering with the National Park Service for the sixth annual Alternative Spring Break. This multi-day project will provide students a hands-on opportunity to learn land management techniques and the field of natural resources. It is planned March 20-24 at Lake Mead National Recreation Area, specifically, Spirit Mountain and Bridge Canyon Wilderness areas. Students from UNLV and Nevada State College, as well as the Diverse Outdoor Leadership Institute, will spend four days and nights camping and participating in outdoor service in Spirit Mountain and Bridge Canyon Wilderness areas along Lake Mojave within the Lake Mead National Recreation Area. No previous experience is required. This trip is free; all meals, gear, and transportation to project sites are provided due to a grant from Barrick Gold Corp. Visit nevadawilderness.org/calendar_of_events.
PBS Kids Writers Contest: Vegas PBS announces the annual PBS Kids Writers Contest, which is designed to promote the advancement of children's literacy skills through hands-on, interactive learning. Submissions will be judged for originality, creative expression, storytelling technique, illustrations and overall impression. Vegas PBS will honor the top three winners in each grade level at an award ceremony in which the awardees will learn their placements. Prizes include trophies, framed enlargements of their work and additional reading and writing resources. First-place winners will also receive free tuition to attend the Southern Nevada Writing Project's summer writing camp. Stories are due at 5 p.m. March 18. All entries must include a signed entry form and be mailed or delivered to Vegas PBS Ready To Learn, 3050 E. Flamingo Road, Las Vegas, Nevada 89121. Visit VegasPBS.org/writers-contest.
Congressional Art Competition: The nationwide high school arts competition is open to all high school students in Nevada. Winning artwork from each Congressional District will be displayed in the U.S. Capitol for one year. Each participating student from Nevada's Fourth District will be recognized at a reception set for May 2 at The Smith Center for the Performing Arts, 361 Symphony Park Ave. Visit hardy.house.gov/services/art-competition or call Congressman Hardy's North Las Vegas office at 702-912-1634.
Welcome to Nevada Design Contest: The contest challenges Nevada's high school artists to create official Welcome to Nevada signs that depict the Nevada brand and create a friendly welcome for travelers. The Nevada Department of Tourism and Cultural Affairs, under the direction of Gov. Brian Sandoval and in partnership with the Department of Education and the Department of Transportation, is administering the contest slated to run through April 25. The contest will be conducted within Nevada's high schools and is primarily aimed at students enrolled in the CTE Level 2 or higher graphic arts courses, although each school may determine eligibility. Approximately 50 entry points exist on Nevada's major interstate freeways, state highways and small roadways bringing people into the state and will be divided into four regions. Designers are asked to convey the most important resources of the selected region while conveying the overarching brand, Nevada: A World Within. A State Apart., in their designs. Each participating school will select up to five finalist designs that will be submitted to a review committee composed of professional graphic artists and representatives from NDOT, and the departments of Education and Tourism and Cultural Affairs. Three finalists from each region will be selected, at which point, the public will be able to choose the winning design via an online voting tool. Once the winning design is selected for each region, the student designer and his or her instructor will work with NDOT to finalize the design and produce the sign. The winning designs will be installed on Nevada's roadways beginning in the summer. Visit travelnevada.com/pages/2016-sign-contest.
Cybersecurity and Information Assurance degree: WGU Nevada is now accepting applications for its newest online master's degree program, Science in Cybersecurity and Information Assurance. The new program offers coursework that aligns with the latest standards from national security organizations, including the Department of Homeland Security, the Department of Defense and the National Security Agency. The program is designed for experienced information systems professionals or individuals with real-world IT experience who are seeking a master's degree and planning to become certified in ethical hacking or computer forensic investigation. WGU Nevada's terms are six months long, and students may enroll on the first of any month, completing as many courses as they are able for a flat-rate tuition of about $3,000 per term. Visit nevada.wgu.edu/cybersecurity.
Leadership Academy enrollment: Leadership Academy of Nevada is enrolling students for the 2016-17 school year. LANV focuses on developing leaders through delivery of a Liberal-Arts education via cutting-edge technology in grades six through 12 throughout Nevada. Regularly scheduled Enrollment Information Meetings are held online and in Las Vegas so that parents and students can learn more. A list of Enrollment Information Meeting dates, times, and places can be found at lanv.org.
Teaching scholarships: WGU Nevada is partnering with the Nevada Department of Education to offer up to 20 full-ride scholarships to residents who wish to pursue a career in teaching. In 2015, the Nevada Department of Education provided $240,000 to WGU Nevada as part of the Nevada Legislature's Teach Nevada Scholarship Initiative. Individuals interested in applying are required to complete WGU Nevada's Alternate Route to Licensure program for elementary and secondary teaching. The ARL program is an accelerated pathway for individuals who already hold a bachelor's degree but do not have a teaching license. After successful completion of the accelerated program, students will have completed a series of rigorous courses, in-person observations, and clinical experiences in a public school classroom that prepares them to be highly effective teachers. Winning scholarship recipients will be awarded $3,000 per term, not to exceed a total of $12,000 per student. Scholarships are available to new students who possess a bachelor's or master's degree in a non-education related field from an accredited university. To learn more about the scholarship, email scholarships@wgu.edu. Visit nevada.wgu.edu.
Latin Chamber scholarship: In collaboration with the Las Vegas Latin Chamber of Commerce, WGU Nevada is encouraging professionals to embark on continuing education by offering more than $30,000 in scholarships to members of the chamber through its Las Vegas Otto Merida Scholarship program. The scholarships, valued at up to $3,200 per student, will be applied at the rate of $800 per six-month term, renewable for up to four terms. Scholarships are available to new students looking to earn a bachelor's or master's degree in any of WGU Nevada's more than 50 degree programs in information technology, business, teacher education, or health care. Potential awardees must be a member of the chamber, or belong to a member company, which comprises more than 800 members. The WGU Nevada Otto Merida Scholarship was created in honor of the founder and chief executive officer of the Latin Chamber of Commerce. Visit nevada.wgu.edu/LVLCC.
Host families sought for exchange students: International Experience USA, a nonprofit high school student exchange organization approved by the U.S. Department of State, is seeking host families in the Las Vegas Valley to provide room and board, help with transportation and provide emotional support to exchange students. The students provide their own insurance and personal spending money. Visit ie-usa.org or contact Carol Myint at 507-301-3615 or c.myint@international-experience.net.