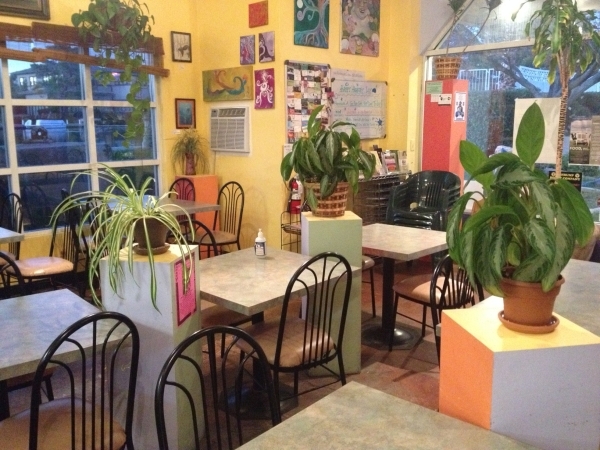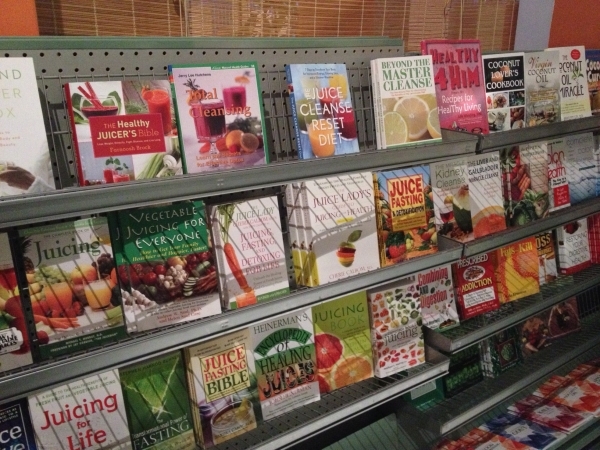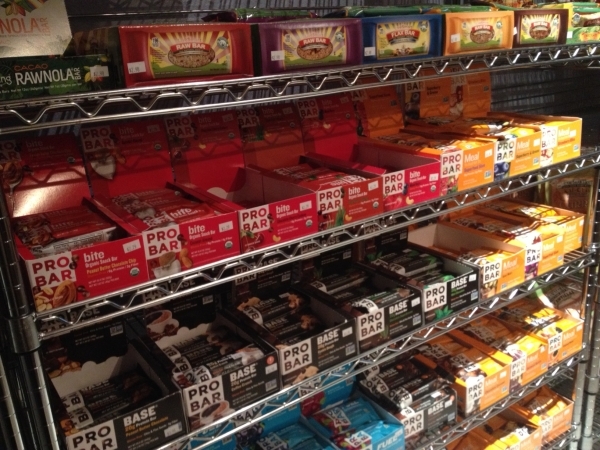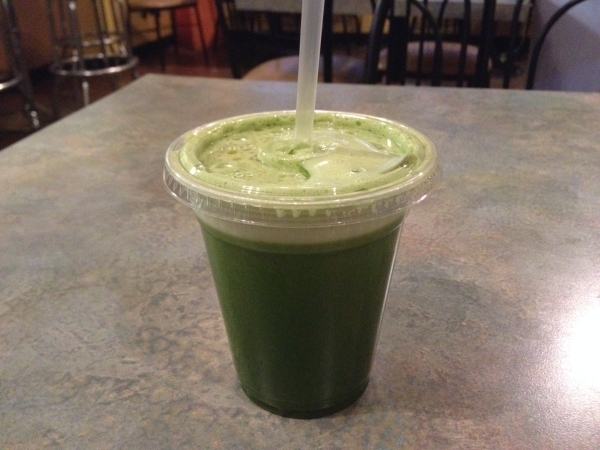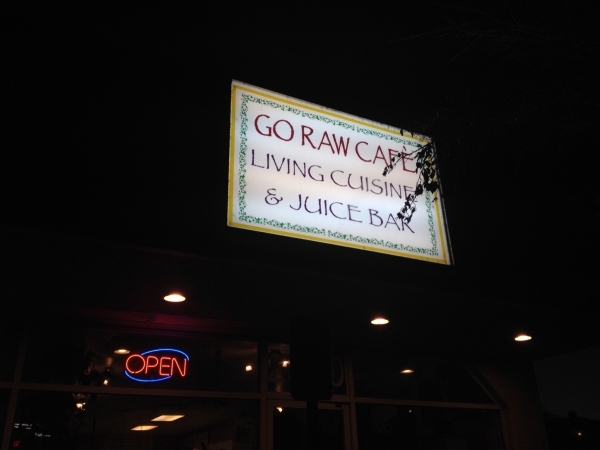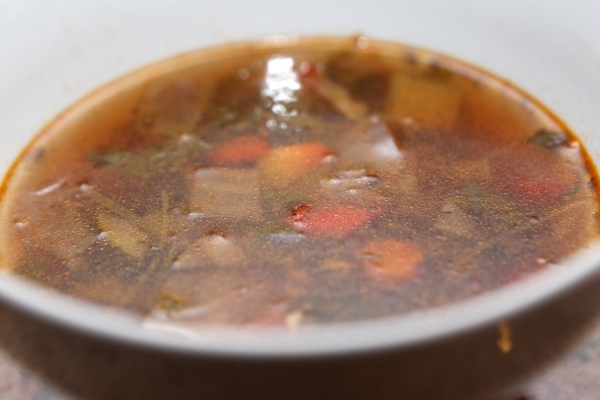 Unprocessed. Unrefined. Uncooked. Everything at Go Raw Cafe is organic, live, vegan cuisine.
For those unfamiliar with the raw food diet, it's a diet composed of fresh, whole, unrefined, living, plant-based foods, such as fruits, vegetables, leafy greens, nuts and seeds.
The cafe's Summerlin-area location, 2910 Lake East Drive (there's also a location at 2381 E. Windmill Lane, No. 18) features everything from juices, smoothies, soups and salads to wraps, burritos, tostadas and desserts. The small location also features a health food section with books and pantry snacks, such as raw crackers, cookies and kale chips. Spiritual music fills the air to create a relaxing atmosphere, with colorful paintings covering the walls.
The entrance can be a bit awkward because customers must walk to the left of the counter and around the dessert display before being greeted and seated, but employees are helpful and willing to give recommendations.
To start off, the menu features chips, salsa and guacamole served with flax crackers ($9.50) and a kale salad featuring red bell peppers, carrots, beets, onions, cucumbers, guacamole and cilantro dressing served with herb flat "bread" ($6 for a side, $9.50 for a half order and $14 for a full order).
A soup and salad special combo includes any half signature salad and soup for $13. Soup options include the cream of carrot and avocado soup and the tomato and mushroom soup ($6.50 for a good-sized bowl).
On a recent visit, the cafe's daily special featured a vegetable soup that was hot, flavorful and full of spices.
Among the entree items are savory and sweet tostadas ($6 for half and $11 for full), and pastas made with the customer's choice of zucchini "noodles" or sea kelp "noodles" ($6 for a side, $10 for a half and $15 for a full).
The cafe also includes favorites such pizza with a raw twist. The Mexicali Pizza ($10 for a half and $16 for a full) is made on herb flat "bread" and topped with Mexi "cheese," "beans," yam "rice," guacamole, salsa, sour cream and hemp seeds. Of course, it doesn't exactly taste like a pizza, but it's full of zest and flavor and is very filling.
A customer favorite is the cafe's version of sushi ($14), which includes the "Salmon" roll, made with mock salmon, mustard, alfalfa sprouts, tomato, avocado, enoki mushrooms, yam "rice," garlic and ginger, and the Veggie Roll with almond "cheese," alfalfa sprouts, carrots, avocado, tomato, cucumber, enoki mushrooms, yam "rice," garlic and ginger.
The "Cheese" Burger ($10.88) comes with a patty made of raw beets, carrots, sunflower seeds and parsley. It's served on an onion rawtilla with hand-prepared catsup and includes mustard, mayo, onion, carrots, tomato, arugula, sprouts, avocado and "cheese."
It also comes with a side of avocado or jicama "fries."
Juices ($6.50 for a regular and $7.50 for a large), smoothies ($7 for a regular and $8 for a large), young Thai coconuts ($5) and cold-pressed coffees (starting at $3.50) are also available. Desserts are made fresh daily and include creamy "cheesecakes," cobblers, fudge, pies and cookies.
Breakfast is also available featuring House Granola Yumm-ola and Buckwheat Granola ($6 for a half and $9.50 for a full).
The Summerlin-area location is outside of Lake Sahara and offers seating outside for a relaxing view. Hours are from 9 a.m. to 8 p.m. Monday through Saturday.
Hours at the Windmill Lane location are from 8 a.m. to 9 p.m. Monday through Friday and 9 a.m. to 8 p.m. Saturday and Sunday.
Visit gorawcafe.com.
Go Raw Cafe
2910 Lake East Drive, 702-254-5382
Open 9 a.m. to 8 p.m. Monday through Saturday
2381 E. Windmill Lane, No. 18, 702-450-9007

Open 8 a.m. to 9 p.m. Monday through Friday; 9 a.m. to 8 p.m. Saturday and Sunday
gorawcafe.com