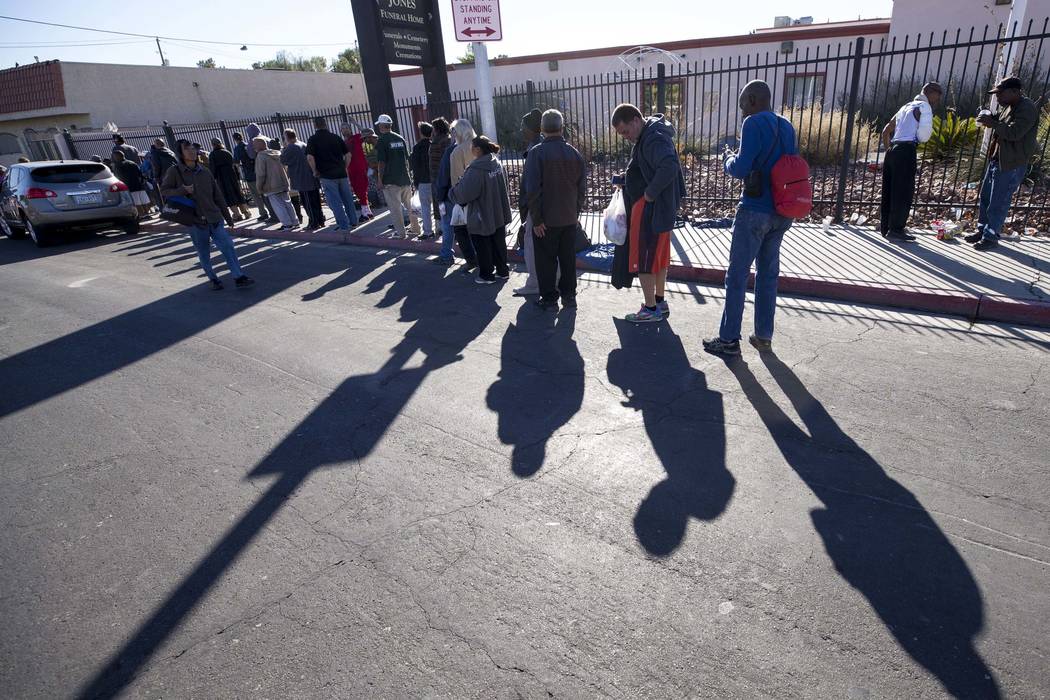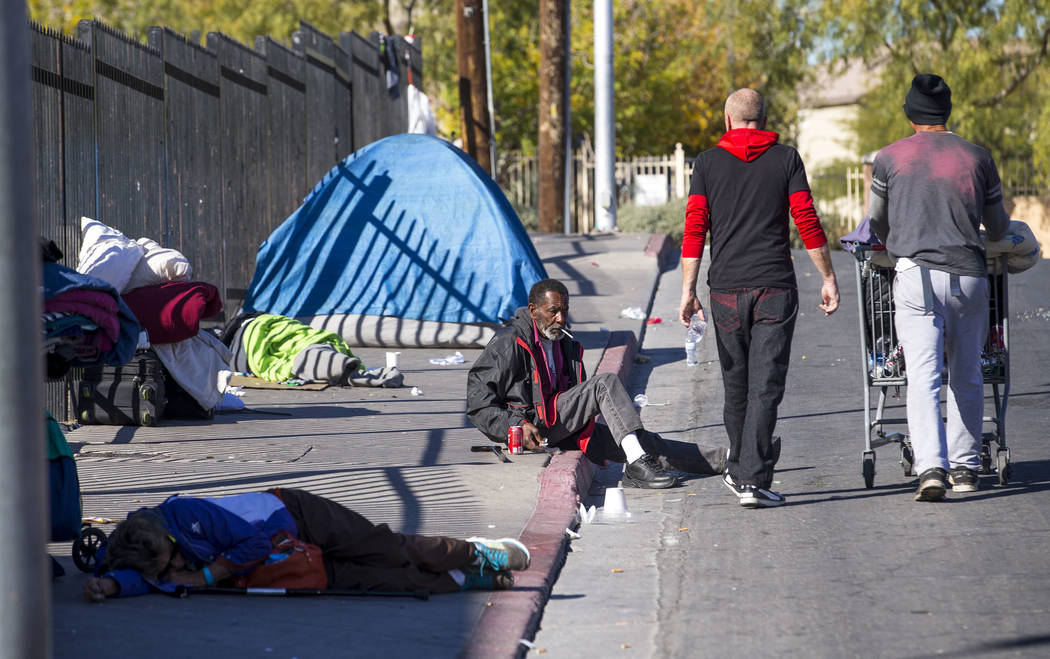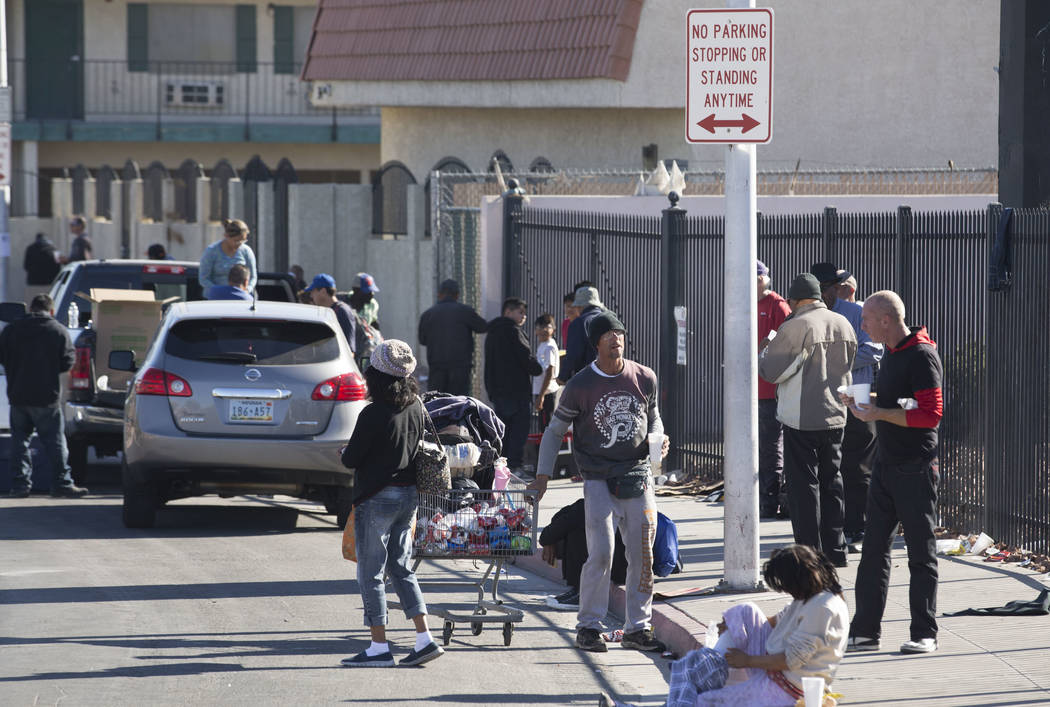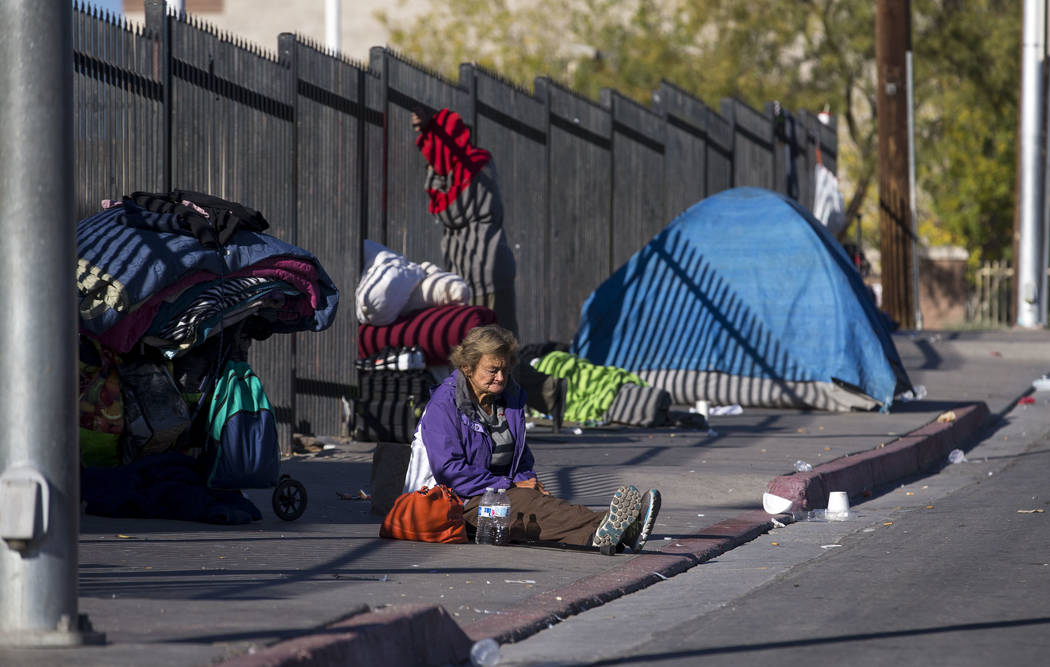 Homeless service providers and city officials want Las Vegans who are looking to donate food and clothing to homeless people during the holiday season to go through established agencies.
Well-meaning contributors who leave food and clothing outdoors in areas where homeless people cluster can sometimes do more harm than good, officials said at a news conference Wednesday in the city's so-called Corridor of Hope.
"Street feeding" can lead to strewn litter and even violence when people drop off a limited number of resources.
"Over on the Historic West Side we have the F Street bridge, and a number of homeless folks gather underneath that to get out of the elements," Metropolitan Police Department Sgt. David Watt said. "And folks show up to start street feeding and all at once we have hundreds of people flock towards that vehicle.
"They show up with limited resources and people flock to that area. We've had stabbings, fights, we had one person that showed up to street feed who was pulled from her vehicle."
Homeless service providers whose facilities are in the Corridor of Hope decried the litter that accumulates after street food drops, which leaves the area looking like a "public landfill," said Care Complex Executive Director Glenn Trowbridge.
Wednesday's news conference was held on land the city owns in the Corridor of Hope, at the corner of Foremaster Lane and Main Street. The Homeless Connect 365 Courtyard project on Foremaster Lane is set to become a location where homeless people can connect to a range of services local agencies provide — shelter, mental and medical health care and employment resources. The startup phase is expected to launch in March.
Contact Jamie Munks at jmunks@reviewjournal.com or 702-383-0340. Follow @JamieMunksRJ on Twitter.