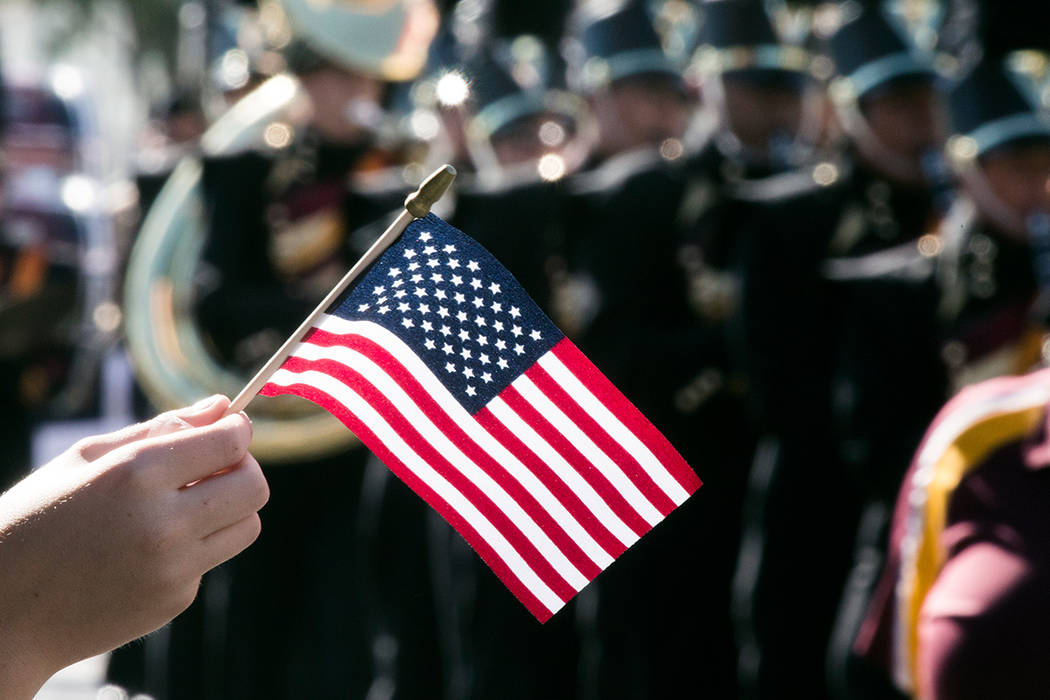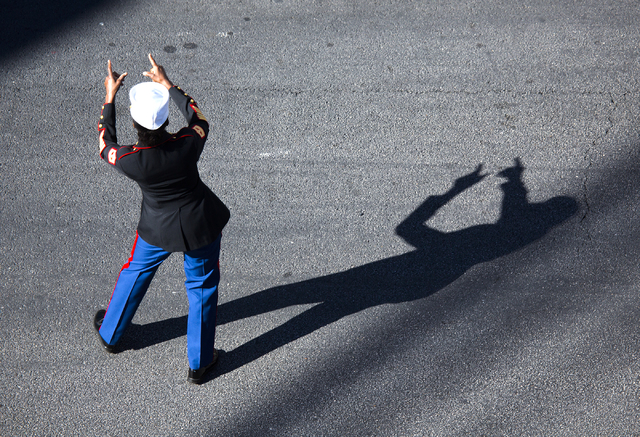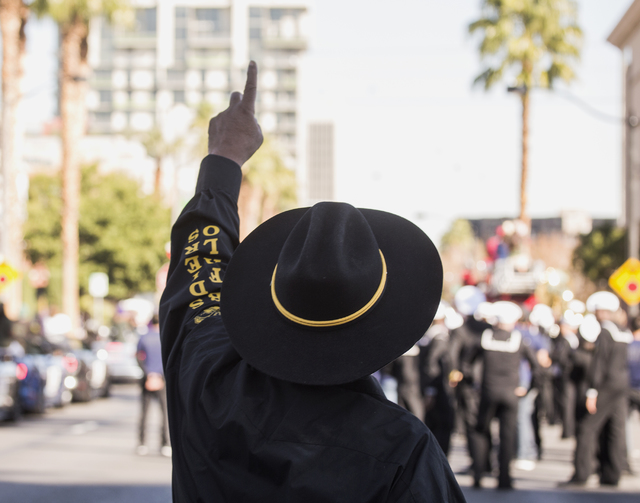 Las Vegas Valley veterans who work as first responders will get a nod at the annual downtown Veterans Day parade on Saturday.
"Because of the recent unfortunate experiences we've had, both as a city and a country, we wanted to dedicate it to the first responders who are also veterans," organizer Bill Stojack said.
The actions of first responders' following the Oct. 1 shooting on the Strip in part inspired the parade dedication. It also spurred organizers to ramp up security, Stojack said.
If tragedies of the past are any indication, it may also drive up turnout.
"We had an enormous uptick after 9/11," Stojack said of the crowd size. "And I think we're going to see the same thing this year."
The parade has more than 100 entries, and Stojack expects more than 3,000 people will participate, including Reserve Officers' Training Corps groups and high school marching bands.
A group of veterans from Norway who will be in Las Vegas want to participate because they've never had a parade, Stojack said.
Another group is coming from Hawaii.
"We're getting such an influx from out of state because, unfortunately, their communities don't recognize it," Stojack said.
The stretch of Fourth Street from Charleston Boulevard to Stewart Avenue will be closed to traffic starting at 7 a.m. Saturday. The parade steps off at 10 a.m. Saturday and will move northeast along Fourth Street.
Contact Jamie Munks at jmunks@reviewjournal.com or 702-383-0340. Follow @JamieMunksRJ on Twitter.
Related
Parade, marathon lead to street closures in Las Vegas