Las Vegas transgender activists say uphill battle still exists for Southern Nevada community
September 8, 2016 - 5:00 am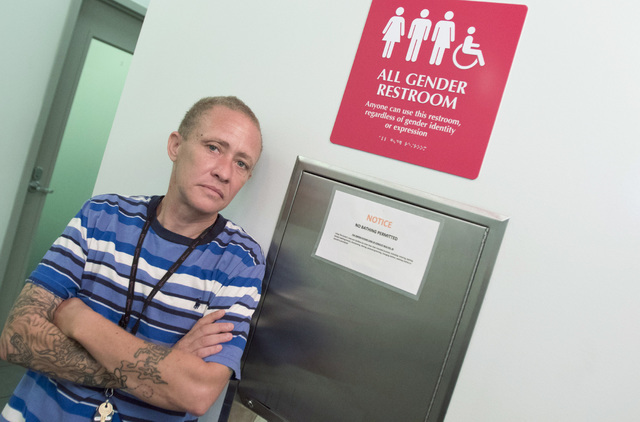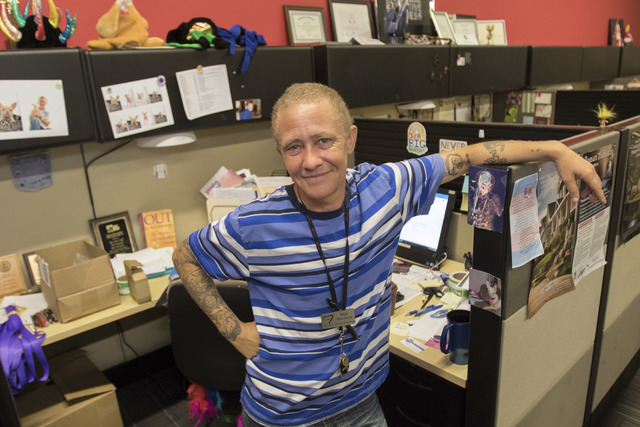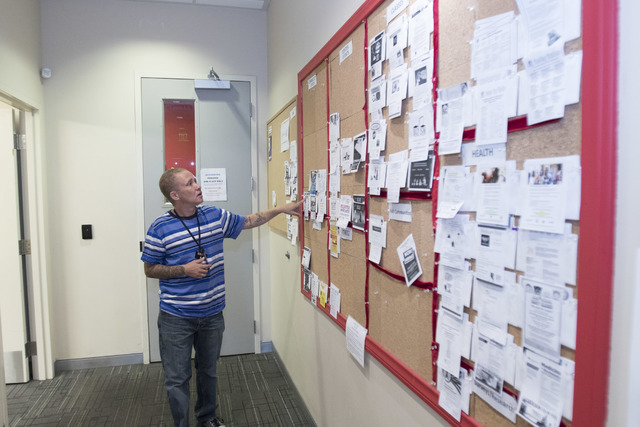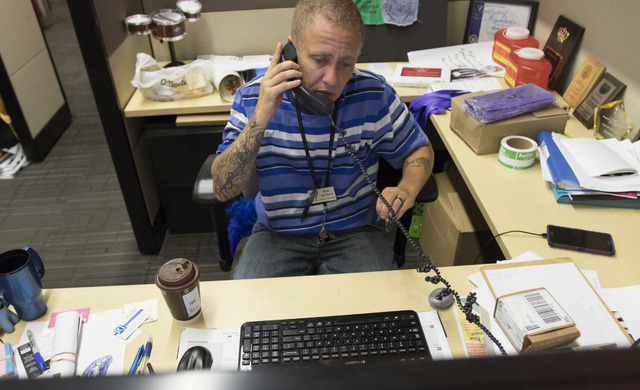 Some people are right-handed; others are left-handed. One doesn't think twice about which hand to use. They end up doing what is comfortable. It's the same for transgender people, according to local college lecturer and trans-activist Missy Parker, who recently led a talk at the Centennial Hills Active Adult Center.
"I used to be a real chick magnet, and now I'm just a chick with a magnet," Parker said during the talk. "I lived up to the expectations of what society mandated a man to be. With transgender people, it almost gets to be Halloween everyday."
Parker said it is estimated that 1.4 million people in the U.S. identify themselves as transgender. The transition is a very challenging and emotional journey, she added.
"The cost of transitioning can include one's job, career, family, friends, relatives, house, spouse and kids," Parker said. "We also face 100 times the risk of hate crimes, and close to 41 percent of transgender people in the U.S. attempt suicide every year. With transgender people of color, that number is higher."
There are stories of abuse and hate crimes committed against transgender people. Parker talked about how one person was stabbed and lit on fire. Another had the word "tranny" carved into her chest at a college campus. Another had the word 'it" carved on her breasts at Cal State Long Beach.
With the potential cost of transitioning so great, why would anyone want to do it? Blue Montana, transgender program manager at the Gay and Lesbian Community Center of Southern Nevada (The Center), 401 S. Maryland Parkway, who also joined Parker in the talk, said the answer is simple.
"For me, it was literally life or death," he said. "I couldn't keep waking up everyday looking at the body of a woman. We can't be forced to stay in the skin we're born with. We have to fight for our lives."
"Unlike black or white, on or off, gender and humanity isn't like a light switch," Parker added. "This change can be really distressing to family members. I tell people, 'Your son didn't die; you just gained a daughter, and your child is still here.' "
Jane Heenan, marriage and therapy counselor and co-director of Gender Justice Nevada, said there is still a long way to go when it comes to transgender issues in Nevada.
"A lot of people come here because they think it's somewhere they can go to be open, but it's not the paradise they're expecting," Heenan said.
She has one story that sums up her fight.
"Last October, I took a call from a transgendered feminine-identified person. She said 'I'm over here at the Shade Tree, and I need some help. I was raped by my boyfriend, and I called The Rape Crisis Center, and they didn't know what to do with me, so they sent me to the Shade Tree. The Shade Tree sent me to The Salvation Army because of my questionable genitalia. I just took my first post-rape shower inside a male facility with other male persons around, and I'm scared,' " Heenan said. "So, we just cried together. I can tell you story after story of depravity and hatred of the worst kinds."
Since moving to Las Vegas in 1994, Heenan has become a transgender activist. She founded Gender Justice Nevada in 2011 to offer support groups, advocacy services and resources to Nevada's LGBTQIA2 community — lesbian, gay, bisexual, transgender, queer, intersex, asexual and 2-spirit persons.
She also works with sex workers, people in the bondage, dominance, sadism and masochism community and swingers.
In 1999, Heenan challenged the employment non-discrimination bill proposed by then-Nevada State Assemblyman David Parks because it didn't include protections for gender identity. In 2011, she helped pass the extensions of legal protections to trans people.
"There's nothing more shameful and judgmental than telling someone that they were born in the wrong body," Heenan said. "Because then people wonder, 'What do I do now?', instead of acknowledging our culture doesn't recognize us and is only labeling us with the way our doctor labeled us."
She is also critical of what she calls the "intuitional violence perpetrated by the local gay and lesbian community."
"Contrary to what people may think, we are not one big happy family," she said, "and we are oppressed in ways beyond experiences of gay and lesbian persons."
Montana was hired at The Center to mend that relationship. He enlisted in the Marines in 1993 at 17 and served until honorably discharged in 2005. After his discharge, he started his transition and jumped into advocating for and educating about the transgender community.
In 2009, he moved to San Diego to go to school and got his bachelor's degree in LGBT studies and later his master's degree in nonprofit leadership.
Montana was on the Trans 100 list in 2014 as one of the top trans activists in the nation, helping to change laws directly impacting the transgender community.
According to Montana, there are roughly 15,000 transgender-identified people in Nevada. His first big project is focusing on Genderfest, a conference not only about the intersectionality of gender but also about growth, learning about the different ways gender is explored and expressed, and navigating through the gender journey.
The 2016 festival is planned Sept. 8-10 at The Center. Tickets start at $50. Visit thecenterlv.org.
"There's nothing abnormal about being transgender," Montana said. "The only thing that is abnormal is how society treats us. Right now, this is the biggest civil rights movement."
For more information on Gender Justice Nevada, visit genderjusticenv.org.
To reach North View reporter Sandy Lopez, email slopez@viewnews.com or call 702-383-4686. Find her on Twitter: @JournalismSandy.
Genderfest
The festival is planned Sept. 8-10 at The Center, 401 S. Maryland Parkway.
Tickets start at $50. Visit thecenterlv.org.