Las Vegas working to make a cooler downtown experience
Updated April 27, 2018 - 8:32 pm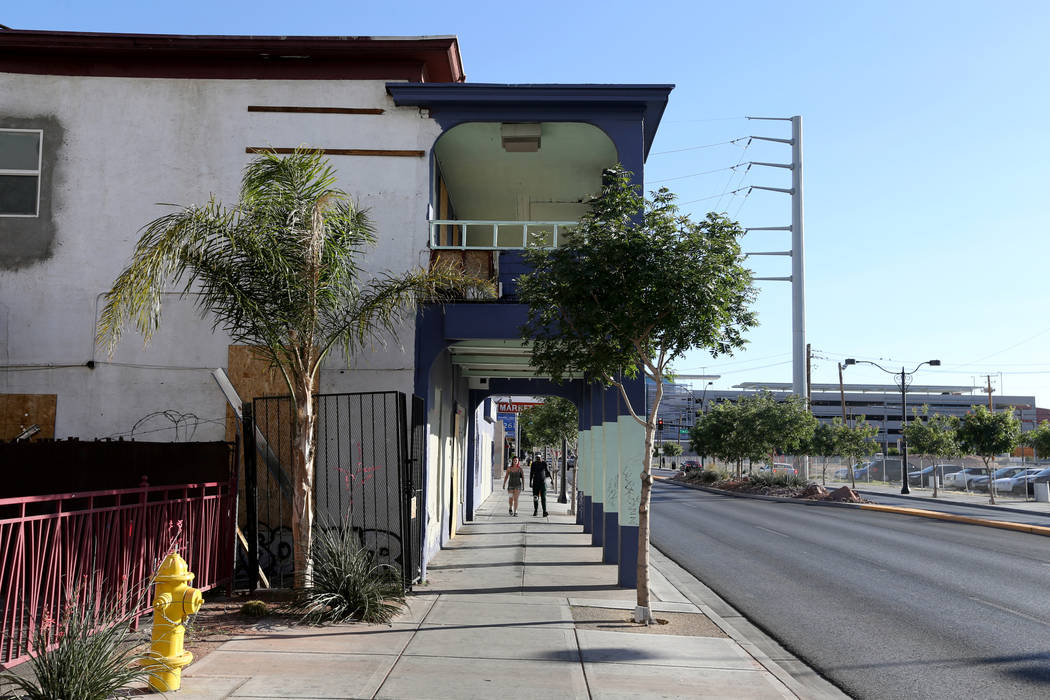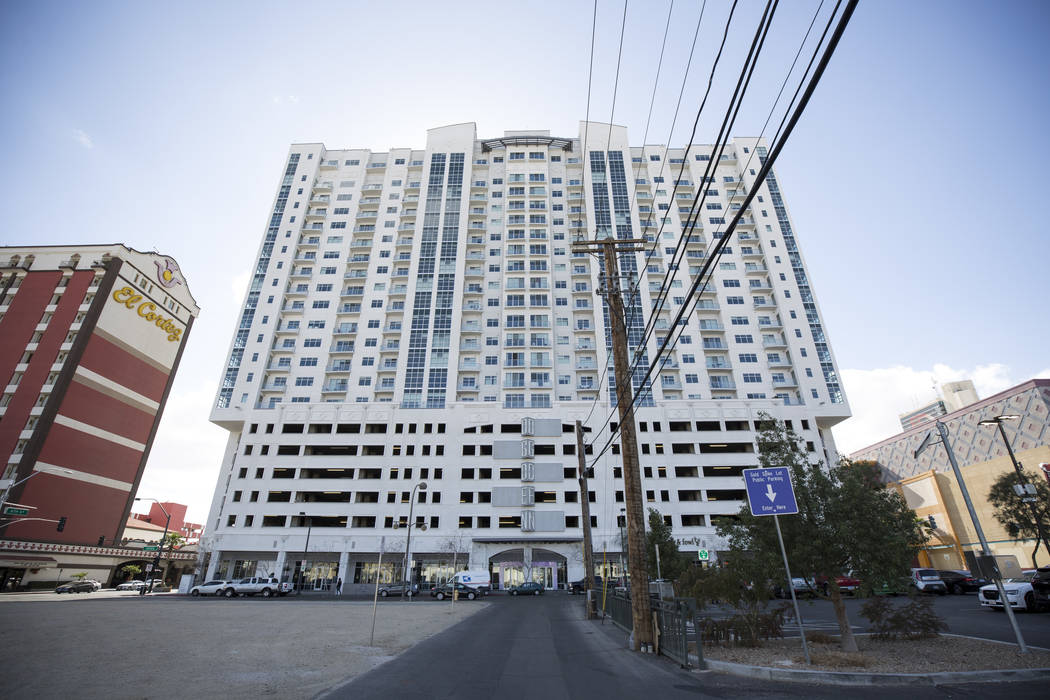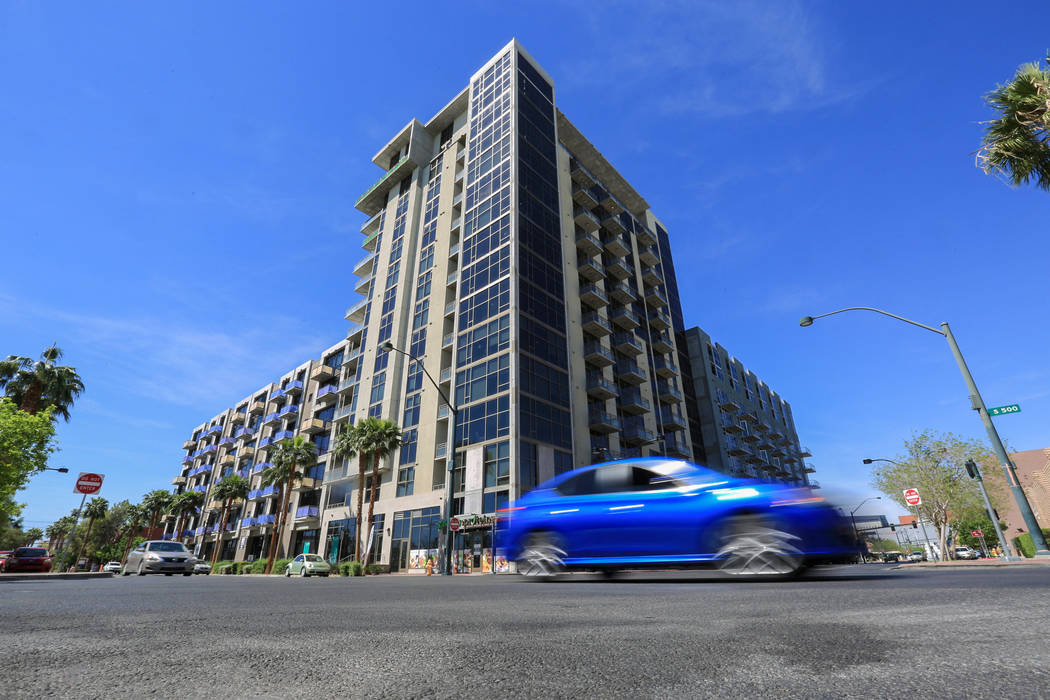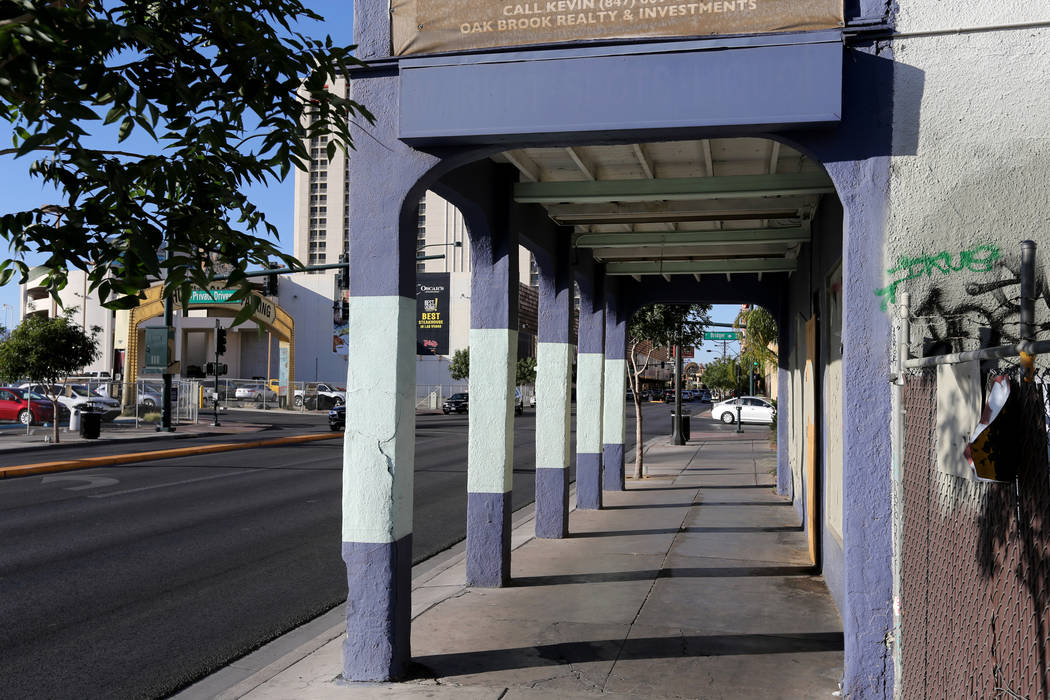 It's a question many Las Vegans — from the newly minted transplants to the seasoned desert dwellers — probably have variations of the same answer to: Who wants to walk anywhere downtown at 1:30 p.m. in July?
Uri Vaknin, whose real estate group owns downtown's Ogden and Juhl condo complexes, said at a downtown living forum this week he's on a mission to get city officials to change building codes to require architectural elements that help shield sidewalks from the punishing summer sun.
This week's temperatures soaring into the above-average 90s may as well have sounded a warning bell: Summer is coming.
"People want to be places where they're not being burned by the sun," Vaknin said.
Vaknin's wish might not be far off, with the city's ongoing plan to implement a form-based code, which puts more of a focus on "the relationship between buildings and the street," said Marco Velotta, a senior management analyst who works on city sustainability initiatives.
A few buildings in downtown Las Vegas have these architectural elements, but the new code will place more of an emphasis on "the outdoor experience going on underneath a building," Velotta said.
"That's something that's definitely recommended and will help when new developments go in because it's more focused on that comfort aspect for pedestrians," Velotta said.
That may mean more buildings downtown will have elements like colonnades, arcades and galleries that hang over city sidewalks. Street trees are also a must, Velotta said.
A study on the urban heat island effect in Las Vegas shows as the city has developed and highways and paved areas have increased, the average temperature has inched up.
"Structures in the vicinity of the Las Vegas Strip and downtown are primarily tall commercial buildings that reduce airflow and are surrounded by impervious surfaces," such as parking lots and roads, the study notes.
Heat mapping images in the study didn't show the same heat island effect in the west valley, where newer developments have used different materials and incorporated more landscaping.
The city has heat alleviating features at Lorenzi Park, Mirabelli Community Center and City Hall — solar-covered parking or solar trees that have a shading effect.
"When you go to one of those facilities, you'll notice those are the spaces that get used first," Velotta said.
The City Council in 2008 set a goal as part of an urban forestry initiative to double the average tree canopy coverage in the city to 20 percent by 2035.
As the city has done streetscape projects, like the ongoing Main Street construction, new trees are going in that will grow and create more of a canopy, which has a cooling effect.
"We live in the Mojave Desert. We have 300 days of sun per year, and it gets very intense during the summer," Velotta said. "I think every little thing helps, but geographically, it's something we have to deal with. I think the lesson learned is less asphalt and concrete, where possible."
Contact Jamie Munks at jmunks@reviewjournal.com or 702-383-0340. Follow @Journo_Jamie_ on Twitter.