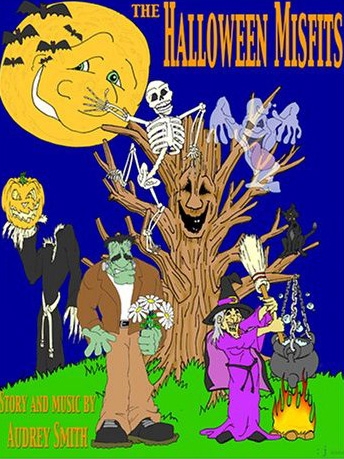 A little more than 10 years ago, Las Vegas teacher Audrey Smith drafted the musical "The Halloween Misfits" out of panic. She had planned to put on a Halloween show at her school, but when the scripts she ordered didn't arrive on time, she wrote a show of her own. The musical was such a hit that she licensed it, recorded it and, with the graphics support of family friend Jesse Underwood, put together a children's storybook version. The book received a national award in the children's category at the Halloween Book Festival in Hollywood last year.
Packed with defective Halloween characters – a ghost who can't boo, a monster who can't stomp and a skeleton who can't rattle – Smith uses the story to show kids that even when you're odd, you deserve credit for the things you can do.
Smith plans to put on a free dramatic presentation of her book at 11 a.m. Saturday at the 8915 W. Charleston Blvd. Barnes & Noble. The show is also set to be presented at a few local schools, including Lummis Elementary School, where Smith teaches. For more information on the book, visit audreyproductions.com.
Excerpt from "The Halloween Misfits"
It was late Halloween night, there was no one in sight, except for a witch planning the night. She took out spells she had stashed and started to plan a monster bash. First invited were the monsters that stomped all around.
"We are monsters stomping all around. We are monsters listen to our sound."
Then came the skeletons rattling in the night, but the misfit was nowhere in sight.
"Rattle, rattle, rattle, we rattle all around. Rattle, rattle, rattle, we make a real cool sound. With ankles, toes and knees, now watch us will you please? We'll give a clap and a snap a little rapa tap tap tap. Now listen will you please?"