Literary Las Vegas: David L. Berger
December 27, 2013 - 3:54 pm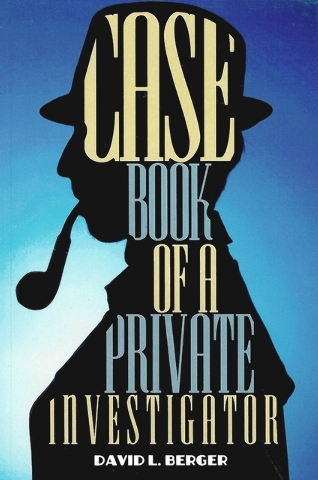 Henderson writer David L. Berger shares his life as a Beverly Hills private eye in the book "Case Book of a Private Investigator." Covering his life from the '50s to the '70s, Berger's essays detail his exploits from the glamor of Tinseltown to the underbelly of Los Angeles. Accounts include tales of a diamond thief who stole a gem with his tongue, a prostitution ring broken up by a simple flash camera and an organ company janitor who spent years stealing the pieces of a giant church organ and reassembling them in his garage. He might have gotten away with it if the neighbors wouldn't have complained about the earthquake-like noise. Berger's work in security had him mixing with notable people of the day from Frank Sinatra to President Lyndon Johnson. Since his move to Henderson, Berger has served as a forensic security consultant, an expert witness and as a police academy instructor.
Excerpt from 'Case Book of a private Investigator'
When a president is scheduled to stay at a hotel, preparations usually begin about a month early. I was working at the Beverly Hills Hilton Hotel during the visits of Presidents Nixon, Ford, and Carter … and last but not least, Prince Charles on his first visit to the United States. Normally my job was as a special investigator, but I was also assigned to interact with the Secret Service during these and other state visits — to work with them and, under their direction, establish those security procedures to be performed by the hotel security staff. I was also to assist them by providing personnel records of those employees who would either come in direct contact with the president or in the vicinity of the areas he would occupy.