Literary Las Vegas: Gerald J. Kubicki's 'A Dubious Mission'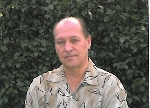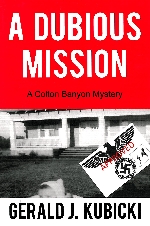 As a kid, Gerald J. Kubicki dreamed of playing major league baseball, but a shoulder injury ended his sports career, and he found himself in the world of international business.
Now, the Las Vegas resident runs a consulting business and has taken up writing. His first novel, "A Dubious Mission," follows a businessman who finds himself caught up in a decades-old Nazi plot. For more information, visit geraldjkubickibooks.com.
Excerpt from "A Dubious Mission"
"The box contains the verified history of the original Aryan race."
"I don't understand."
"A few years ago, we accidentally stumbled onto the origin of the ancient Aryan race in India. A tablet with the history of the race was found. The people that found it did not fully understand what they had found. I was given the assignment to translate the writings, and eventually we discovered the truth about the Aryans. The translation that I passed to Himmler is not correct. I made some changes. I told Himmler that the tablet would be valuable to use in America, where the war effort against Germany was rising…"