Literary Las Vegas: Herb Jaffe
December 27, 2011 - 12:21 am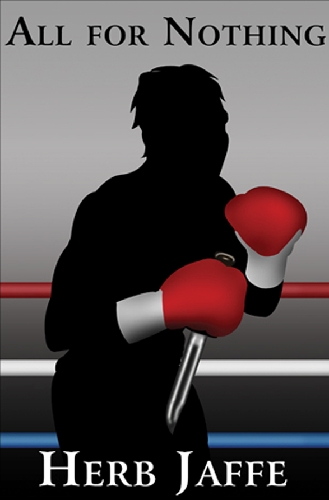 Literary Las Vegas
Summerlin View columnist Herb Jaffe was an op-ed columnist and investigative reporter for most of his 39 years at the Star-Ledger of Newark, N.J.
Jaffe is a graduate of Rutgers University and is the recipient of an honorary law degree from Seton Hall University.
When he retired and moved to Las Vegas in 1995, he stretched beyond true stories and began writing novels following the adventures of North Jersey Express Journal investigative reporter Jake Grogan. His first two novels, "Falling Dominoes" and "One at a Time," were followed with "All For Nothing."
In the newest mystery, Grogan's editor asks him to help free World Boxing Association light heavyweight championship challenger Boyce Benson, who was convicted of murdering an Express Journal sports columnist.
Excerpt from "All For Nothing"
"Seriously, Harry, you're asking me to attempt to disprove a finding of guilt in a murder case, then to come up with the real murderer? That is, assuming Benson didn't do it. You realize, of course, that's a monumentally tall order. Do I have your permission to ask why you're in such a flap over this case? After all, Benson was found guilty. It was a slam-dunk. The jury came back within a few hours, as I recall. The motive was revenge. It was plain and simple. Maybe it took Benson a few years to catch up with Louie, but I guess he wasn't in any hurry. He waited for the perfect opportunity, and the night he killed Louie DaSilva was the perfect opportunity, at least in Boyce Benson's mind."