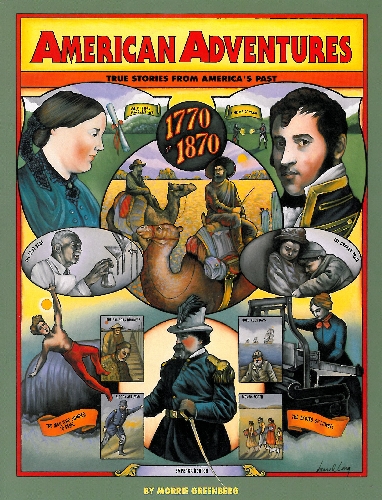 Summerlin-area author Morrie Greenberg served as a school principal, a teacher and as an English-social studies consultant for the Los Angeles Unified School District. Greenberg tapped his history background to write the two-part book "American Adventures: True Stories From America's Past." The first volume shares stories from 1770 to 1870, and the second takes readers from 1870 to the present .
Excerpt from "American Adventures: True Stories From America's Past"
As Maria and Jose and the small band of settlers from Mexico worked on their settlement, they had no way of knowing about another group of settlers some three thousand miles to the east. In this same year, 1781, this other group of settlers, or colonists, were fighting for their independence from England.
Though the settlers of the thirteen colonies had come earlier, the two groups were alike in many ways. Alone, and with no chance of ever returning to their homes, they were willing to take on the unknown and to face any hardship – all for a chance to start at new life.
As the years passed, the children and grandchildren of Maria and Jose Variegas and the other settlers planted more crops, raised more animals, built more homes, and laid out roads. The settlement grew from a village to a town to a city. Along with many other traditions left by these early Mexican settlers, the city kept its Spanish name, "Queen of the Angels," or, Los Angeles.