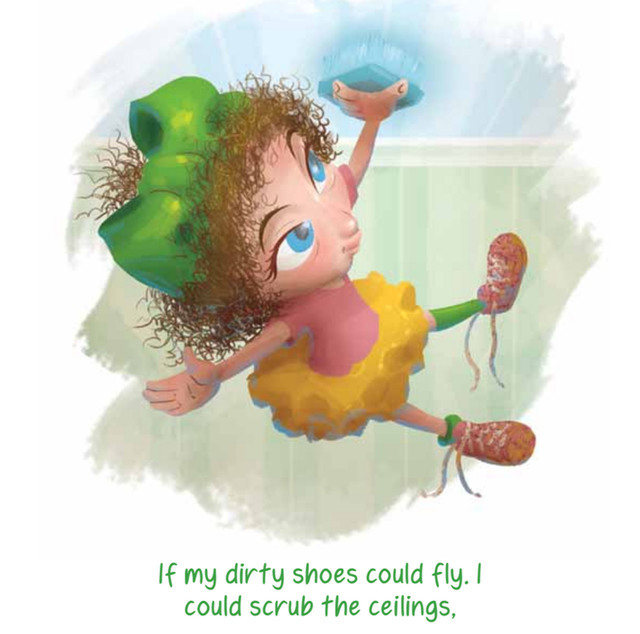 Sarah Hoover heard her daughter playing with her grandmother on a lazy Saturday and was inspired to write "If My Dirty Shoes Could Fly," a children's book illustrated by Paul Vasquez with cover and interior design by Cecilla Kaye Gumadan. Hoover's first book for children explores a child's vision of the wonders that would be possible if shoes could soar. The Henderson mother of two is also the author of "Events 101."
Excerpt:
If my dirty shoes could fly, I would help all the mommy birds feed their baby birds. One by one, I would give them a worm. I could loop-the-loop like bumble bees or twirl just like a pinwheel. Wwwhhheeeee!
I could buy cookies from the bakery and sprinkle them like raindrops on my friends.
If my dirty shoes could fly. I could scrub the ceilings, and wash the stars, or zoom with airplanes flying by.