Naming Las Vegas: Rachel's Kitchen not named for owner
November 29, 2013 - 11:06 am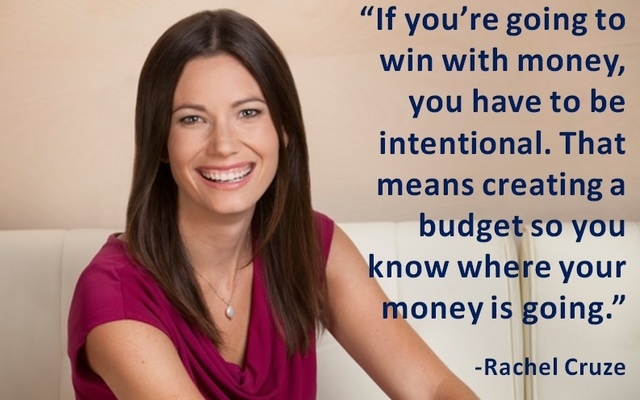 Popular with locals, Rachel's Kitchen just celebrated its first year of operation at 9691 Trailwood Drive in Summerlin, one of its five locations.
So, who is the Rachel behind the name? Patrons had ideas on who it might be.
"Maybe the owner's name is Rachel?" suggested Christina Wood.
A couple watched as the owner posed for pictures.
"We were just wondering, 'Is that Rachel?' " asked Richard Hite.
Actually, Rachel's Kitchen is named for owner Debbie Sofer-Roxarzade's daughter, who was a toddler when Rachel's Kitchen made its debut in 2006, soon after the family moved to Las Vegas.
Patron Diana Passifiume said she was not surprised to learn it was named for a family member.
"We like it a lot," she said of the eatery. "We come here because we live really close by. We're the late-night people; we're here just before they close."
Sofer-Roxarzade opened the first location in Summerlin. She said suppliers approach her by calling her by the wrong first name.
Rachel's Kitchen opened its first Las Vegas location in 2006 at 3330 S. Hualapai Way, Suite 190, near Desert Inn Road.
"They always think I'm Rachel," she said. "I have to tell them, 'I'm not Rachel. Rachel is my daughter.' "
Rachel was a bright-eyed 2½-year-old when the idea for the Las Vegas-based company came to fruition.
"I thought it would be a nice name," Sofer-Roxarzade said of why she chose it. "I've had restaurants in L.A. that were named after myself, and I didn't want to do that anymore. I had her, and my life was centered around her, and I thought, 'Good name.' "
Though not open at the same time, Sofer-Roxarzade had eateries in Los Angeles before coming to Las Vegas. All but two had her name on them — Debbie's Cafe, Debbie's Cafe Too, Debbie's On Wilshire and Debbie's Bistro. The other two were Cafe 440 and Gourmet Bites. None are open now.
Rachel is about to turn 10. She's been known to help her mother in the kitchen at home.
"She loves to help create" dishes, Sofer-Roxarzade said. "And she loves to eat."
Sofer-Roxarzade said that if she were to craft a dish named for her daughter, it would be a pasta-based one because Rachel likes pasta. The brand is known for its healthy foods, including wraps and smoothies.
She also has a son named Ryan.
"The franchise company is named after him so he doesn't feel too left out," she said.
Ryan is 6. The franchise is named RDR, his initials.
Kent Asaki owns Rachel's Kitchen franchises at 9691 Trailwood Drive and 7010 N. Durango Drive. He and Sofer-Roxarzade are also planning to open a location inside McCarran International Airport. He was a longtime patron before looking into the possibility of owning and operating a Rachel's Kitchen.
"Part of the reason I did (look into it) was because I wanted to follow what this brand was all about," Asaki said. "… I was very pleased as to what I saw as a customer. I ate at the original Rachel's Kitchen for years, and I wanted to (repeat that concept) at scale."
He said the name was fantastic but that it does cause a bit of confusion.
"The phrase that I get all the time is, 'You sure don't look like a Rachel,' "Asaki said.
Other locations are at The District at Green Valley Ranch and The Ogden in downtown Las Vegas.
Sofer-Roxarzade said it's been difficult to loosen the reins and allow franchises but that there was an advantage to being locally owned and operated.
"I think people like to support local businesses," she said.
There are plans for more franchises, though nothing is signed. Sofer-Roxarzade's business plan looks outside the valley, indeed, outside the state, for new ground to conquer.
"The next state will probably be Arizona or Utah," she said.
In 10 or 15 years, Sofer-Roxarzade said, she expects to be nationwide.
For more information, visit rachelskitchen.com.
Contact Summerlin/Summerlin South View reporter Jan Hogan at jhogan@viewnews.com or 702-387-2949.