New veterans facility in downtown Las Vegas was built in a week
November 10, 2017 - 6:24 pm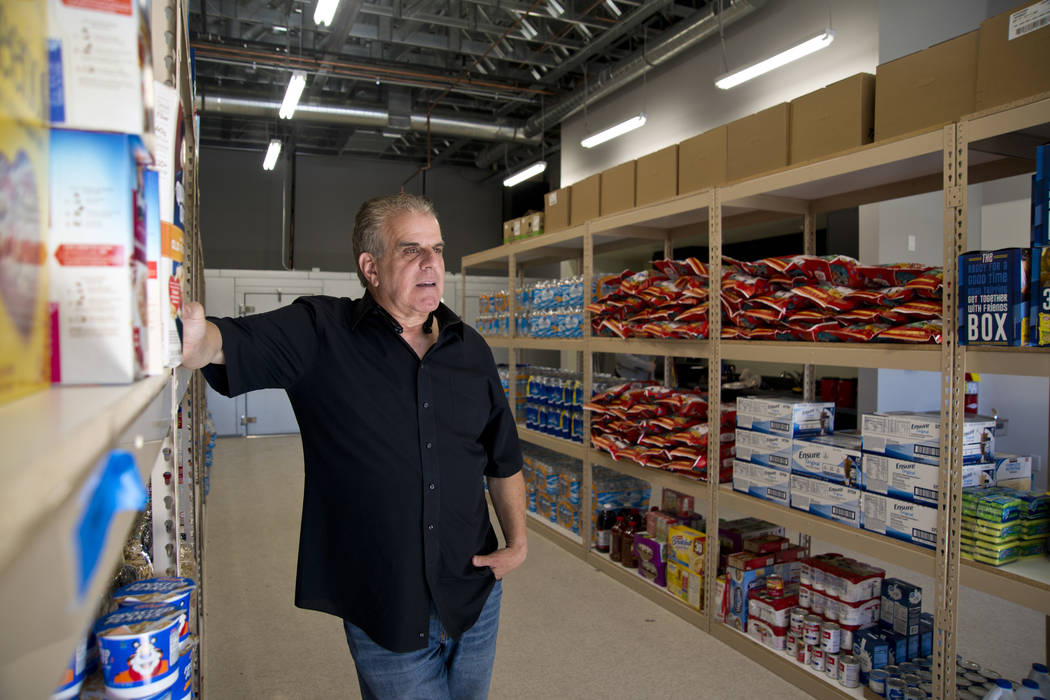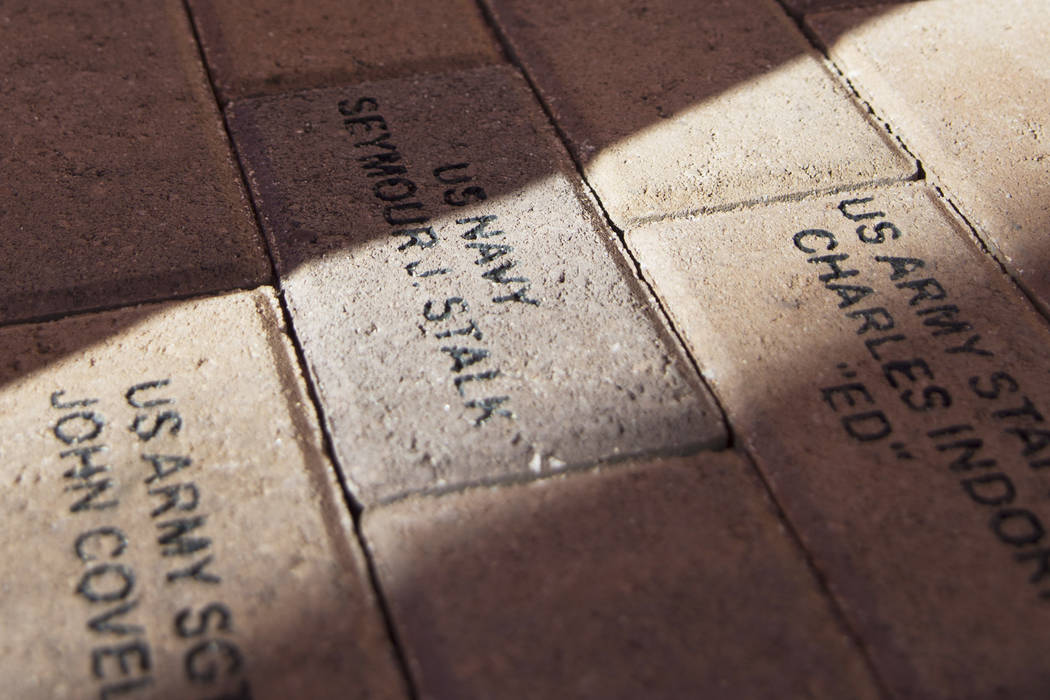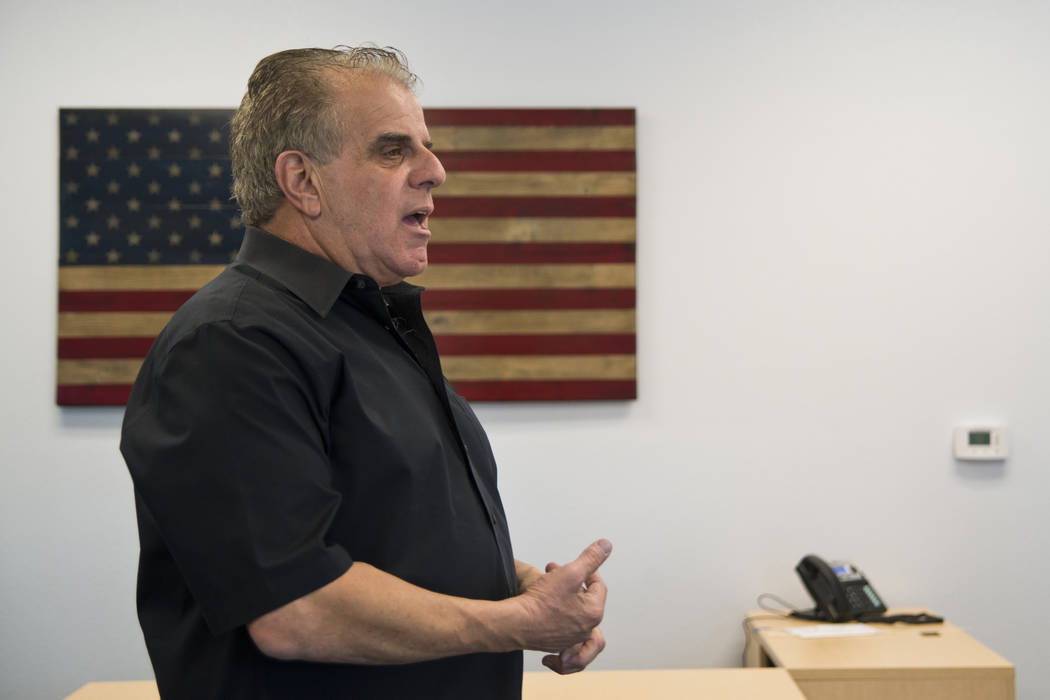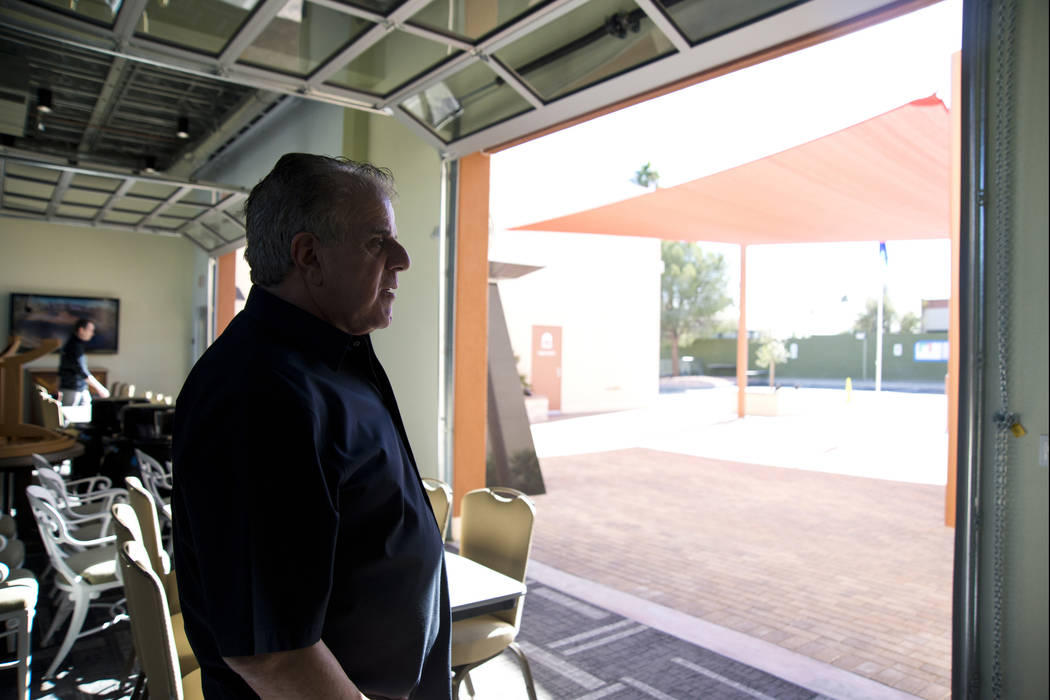 Every day is Veterans Day at the new Veterans Village, but Saturday will be particularly meaningful when more than a dozen political leaders gather to salute the opening of the 3,500-square-foot Crisis Intervention Center, which was built in a week.
More than 100 local companies and trade unions donated $1 million in materials and labor to build the facility at 50 N. 21st St. in downtown Las Vegas in record time. At 4 p.m. on Veterans Day, village founder Arnold Stalk and his colleagues will cut the ribbon on a project designed to prevent military veterans from going homeless and to put them on a path of post-servicetime success.
The facility, designed by Wynn Design & Development under the direction of Wynn Las Vegas vice president of construction Darrell Richards, will be open around the clock to help U.S. veterans regain independent life.
Experts estimate there are between 7,000 and 15,000 homeless veterans in Southern Nevada.
One-stop center
The one-stop Crisis Intervention Center helps provide resources for permanent or temporary housing, mental health counseling, medical care, meal assistance, career planning and 12-step meetings to help escape addictive behavior.
The center adjoins a 204-unit apartment complex that eventually will be filled with veterans seeking permanent housing. Stalk's goal is eventually to provide 1,000 units throughout the community.
After Stalk's foundation took over the complex and as residents gradually move out, the units will go to veterans. About 80 percent of the units are now occupied by vets.
Wynn Las Vegas entertainment headliner John Fogerty, a U.S. Army Reserve veteran, participated in a groundbreaking ceremony with Las Vegas Mayor Carolyn Goodman, an avid supporter of the project, on Sept. 28.
Two weeks later, they're celebrating the opening.
Stalk and Richards gave tours to media members Friday before the ceremony.
The complex includes a food pantry — a "mini-Costco," Stalk calls it — that has products donated by Trader Joe's, Smith's, Whole Foods, Dunkin' Donuts and the Three Square food bank network.
An intake office enables workers to triage arriving veterans with computers and resources to assist with health concerns and employment opportunities.
Medical partners
The center has partnerships with the new UNLV Medical School, the UNLV Dental School, Touro University, the University Medical Center, the Veterans Administration Hospital and United Health Care to assess medical concerns through checkups and screenings.
A multipurpose room adorned with flags representing the five military service branches — as well as some 53-inch flat-screen televisions for residents to gather to watch sports and movies — can be divided into two rooms for Alcoholics Anonymous and Narcotics Anonymous meetings. The room opens into a welcome plaza for indoor-outdoor events.
The plaza has has a public memorial tribute to veterans with a simulated eternal flame.
"This wouldn't have been possible without the support of Mr. Wynn," Stalk said of Wynn Las Vegas Chairman Steve Wynn, a longtime supporter of veterans causes.
Richards was credited with marshaling the community partners and unions, which included Penta Builders, a key contributor to the swift construction effort.
Richards also said rival resort companies pitched in on the project. Station Casinos, for example, stored the pre-built constructed sections and materials at Palace Station before they were pieced together at the village site.
Stalk hopes Veterans Village becomes a model for addressing homeless issues nationwide. He has made three trips to the White House and met with Veterans Affairs Secretary David Shulkin to discuss his efforts in Las Vegas.
"We tell them, 'Here's your model, here's your playbook,'" Stalk said. "We're happy to provide information on how we did this so that we can solve this problem nationwide."
Contact Richard N. Velotta at rvelotta@reviewjournal.com or 702-477-3893. Follow @RickVelotta on Twitter.
Donating to Veterans Village
Donated labor and materials built the new Veterans Village at 50 N. 21st St. in downtown Las Vegas.
Arnold Stalk, the founder of the facility, said a donation of $20 can support a veteran for one night and that private donations of $600 will recognize a donor with an engraved paver — which also is being donated.
Prospective donors should visit www.VVLV.org.