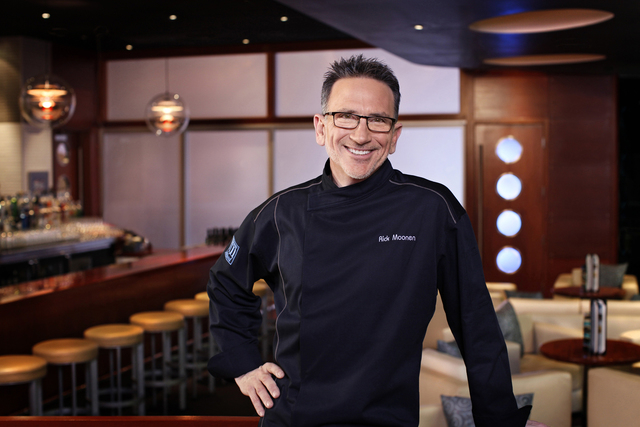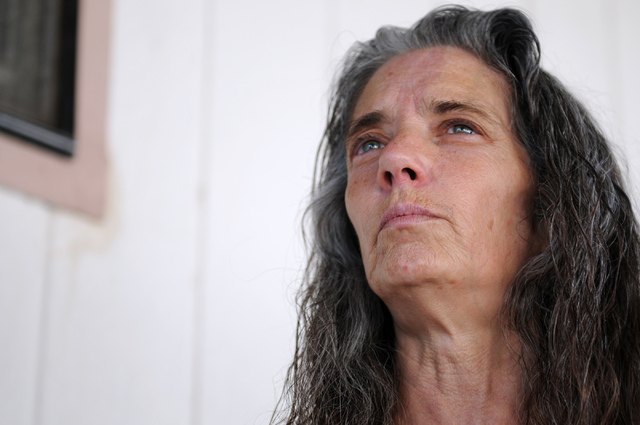 Remee Suarez has received the Nevada Hospital Association's 2013 Excellence in Volunteerism Award for her dedication to commitment and service.
Suarez began volunteering in 2009 for MountainView Hospital's H2U program. Her duties include visiting patients, delivering meal coupon booklets and encouraging patients to sign up for activities.
Gail Beckman of Custom Crosswords has received the Innovation in Networking Award from The Savage Network for outstanding performance in the promotion of its group and members.
John Wilcox has been elected to serve on the board of directors for United Way of Southern Nevada.
Wilcox joins the board with 31 years of banking experience and community involvement.
Wilcox is a graduate of UNLV, where he earned a Bachelor of Arts degree in marketing, and an honors graduate from the Pacific Coast Banking School at the University of Washington.
Thomas Fay has been named to the position of deputy director/chief operating officer of the Las Vegas-Clark County Library District.
Fay will oversee the district's public services functions, including 13 urban branches, an outreach homework center, 11 outlying library branches, the virtual library, collection and bibliographic services, community outreach, adult and youth services, contract services with the city and county detention facilities and the Computer Assisted Literacy in Libraries program.
Fay was previously executive director of the Henderson District Public Libraries for nine years.
He holds a Bachelor of Arts degree in fine arts from UNLV and a Master of Library and Information Science degree from the University of Wisconsin-Milwaukee.
Rick Moonen has received the Humanitarian Award at the 2013 American Culinary Federation Convention July 21-25 at The Cosmopolitan of Las Vegas.
Moonen is chef/owner of Rick Moonen's rm seafood and Rx Boiler Room at Mandalay Place.
The award honors and recognizes an exceptional individual or organization that has made a significant impact in promoting the welfare of humanity.
Moonen received this honor for his role as a leading advocate in the sustainable seafood movement.
Marcus Valerio has been appointed vice president of finance at Catholic Charities of Southern Nevada.
Valerio recently served as controller of the Americas for Gaming Partners International Corporation.
He also held positions as general accountant and assistant controller for other organizations.
Seven Nevada-based charitable organizations were honored at the Ordinary People, Extraordinary Measures Recognition Luncheon on Sept. 10 at the Gold Coast.
Members of the Nevada chapter of the Community Associations Institute nominated and voted for groups they felt had made a generous contribution of their time and resources to their communities.
They are: Michael's Angel Paws, Tugboat Society, Nick & Friends Sarcoma Foundation, Locks of Love, Child Focus, Blindconnect and Step 2.
Seven new members joined the Las Vegas Hospitality Association in August: Cari Compton of R&D Events, Cassandra Snyder of La Quinta Inn Las Vegas Nellis, Jeff Reinwald and Susan Thomason of Showtime Tours, Mike Goulston of Las Vegas Color Graphics, Richard Nielson of Grand Canyon Helicopter, and Joey Galon of La Tavola Linen.
Jayar Hawley, an Allstate Exclusive Agency owner, has been honored for providing outstanding customer service. His agency has been designated an Allstate Premier Agency for 2013.
This designation is awarded to owners who have demonstrated excellence in delivering accessible, knowledgeable and personal customer experience, and in achieving outstanding business results.
Eight lawyers with the law firm Fennemore Craig Jones Vargas have been selected to be included in "The Best Lawyers in America 2014."
They are: Joseph Brown, Michael Buckley, Chris Byrd, Douglas Cohen, Gary Goodheart, John Mowbray, Wilbur Roadhouse and James Wadhams.
The publication is based on a peer-review survey.