Newsmakers, March 26-April 1, 2015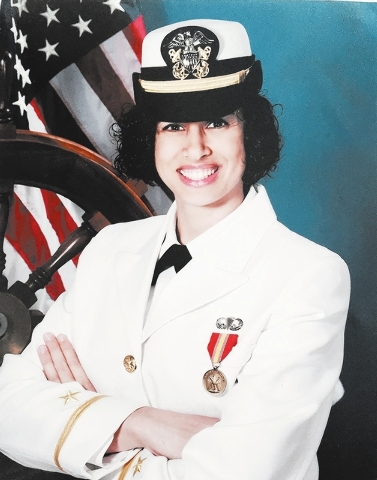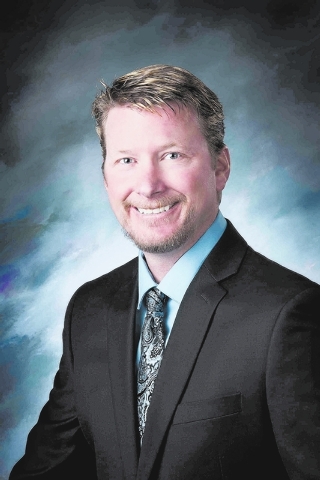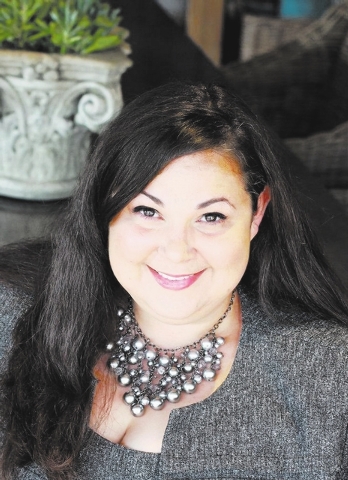 Sun City Aliante resident Karl Vondeohe has been elected the vice president of Sun City Aliante Seniors Assisting Seniors by its parent organization, the Foundation Assisting Seniors' Board of Directors. Vondeohe has been a foundation trustee for three years.
Lt. j.g. Anna J. Elzeftawy of Las Vegas graduated from Naval Nuclear Power School in South Carolina on Aug. 1, 2014, and graduated from Naval Prototype Unit in South Carolina on Jan. 30. Elzeftawy is set to report to the Reactor Department of the USS Harry S. Truman, home-ported in Norfolk, Va. A 2006 graduate of UC Berkeley, Elzeftawy is the daughter of Atef and Julie Elzeftawy of Las Vegas and is a graduate of Durango High School.
Nevada Area Manager of Fisher Industries Joe Miller was recently named the assistant coach of Team Vegas Mustangs Wrestling, a local youth wrestling program led by Bob Gallardo and Kevin Van Riel.
Annette Carro, partner with Stewart Archibald & Barney CPAs, has been appointed to the Audit Oversight Committee for the city of Las Vegas. The Audit Oversight Committee is composed of three CPAs and two City Council members, Lois Tarkanian and Bob Coffin. Carro was sworn in on Aug. 22 at City Hall. Her term is set to run through August 2016.
Kerry Warren of Las Vegas is in her first lead role in a world premier play, "The Originalists," on the Arena Stage in Washington, D.C. She recently closed "The River" on Broadway with Hugh Jackman as an understudy for "The Woman." She is the daughter of Mark and Marilyn Warren of Las Vegas and a graduate of Las Vegas Academy.
City Manager Qiong Liu announced that Cass Palmer has been named director of Neighborhood and Leisure Services for North Las Vegas. Palmer will oversee the department that provides such services to the community as recreation and event programming for all city parks, Safe Key and summer camps, and housing and neighborhood services.
The College of Southern Nevada is offering the only National Junior College Athletic Association Women's Volleyball Team in Nevada. Tori Stark, a senior in East Career & Technical Academy's Education Program, is the seventh committed player for CSN, which is scheduled to begin its inaugural season this fall.
East Career & Technical Academy's certified nursing assistant program senior Liliveth Nunez won first place in the Las Vegas Brain Bee. The competition, held at UNLV's Department of Neuroscience on Jan. 31, was a written and oral quiz that tested the knowledge of the brain on topics such as memory, intelligence, senses, disease, brain anatomy and physiology. It was open to all high school students.
Lauryn Horstdaniel, a senior in East Career & Technical Academy's certified nursing assistant program, has been awarded a full academic and athletic scholarship to play goalkeeper on the University of Nevada, Reno's women 's soccer team.
On Jan. 29, a group of employees from Southwest Gas Corp. presented a check for $85,963 to Catholic Charities of Southern Nevada. Deacon Tom Roberts, president and CEO of Catholic Charities, accepted the check. Southwest Gas employees helped raise the funds through the company's Fuel For Life campaign.
Kayla Connick of Las Vegas made the fall 2014 dean's list at Maryville University in St. Louis.
Brett Lubbe of Las Vegas made the fall 2014 dean's list at Wisconsin Lutheran College in Milwaukee.
Jessica Reed of Las Vegas made the fall 2014 dean's list at Cornell College in Mount Vernon, Iowa.
Army Pvt. Marcos C. Moreno graduated from Basic Combat Training at Fort Benning, Ga. Moreno is the son of Juana and Raul Moreno of Las Vegas and is a 2014 graduate of Rancho High School.
Elizabeth Ann Robinson of Las Vegas made the fall 2014 honor roll at Missouri University of Science and Technology in Rolla, Mo.
Gretchen Baldau of Las Vegas made the fall 2014 dean's list at the University of Dallas.
Share your news
View welcomes announcements of recent achievements by local students and adults. Please include student's name, age, local school attended, parents' names and city of residence. Send to View, c/o Favorites, P.O. Box 70, Las Vegas, NV 89125-0070, or by email with Favorites typed in the subject line to viewcalendars@viewnews.com. Photos cannot be returned.