Pizza Company expands its Las Vegas customer base on Sunset Road with vegan options
October 5, 2016 - 11:51 am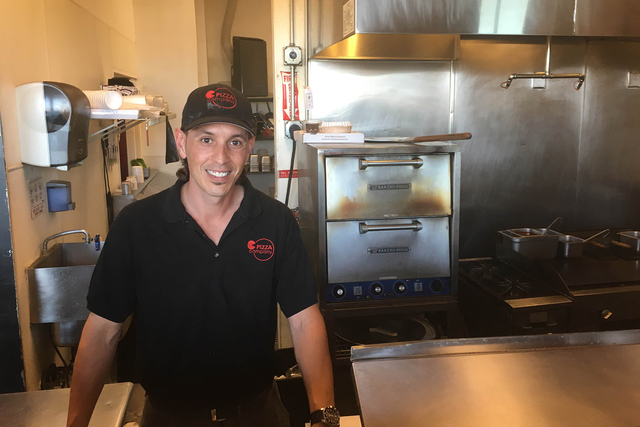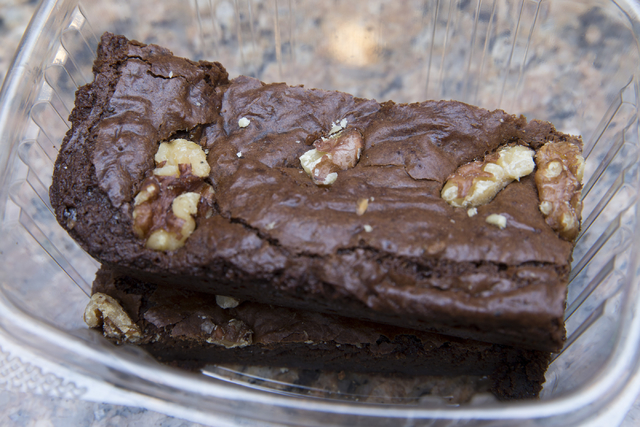 Pizza Company looks like a typical mom-and-pop pizza shop. But when owner Joey Geary, 40, heard the call for more vegan options, he made a decision that would make his business stand out.
The pizza shop at 2275 E. Sunset Road now offers plenty of vegan options — from warm and soft garlic knots to vegan cheese Daiya-dripping pizzas with loads of vegetables, vegan ranch for dipping and even an oven-warm chocolate brownie.
The idea came from a customer who worked next door to Geary and wanted more vegan choices. They decided to make a business trade: Geary would provide more animal-free choices, and his customer would help him create business fliers.
"In all honesty, our biggest customers who have kept us going have been our vegan customers," Geary said. "Our product also stands out because mostly everything is made from scratch here. We focus on the quality of our food, and I think that's what has kept us afloat all these years."
Pizzas are $7.99 to $13.99 and include toppings such as pineapple, spinach, grilled chicken breast, peperoncino peppers, green peppers and garlic. Appetizers include Vegan Bites ($7.99) made with Daiya mozzarella, garlic, spinach, tomatoes and mushrooms; garlic Parmesan fries ($4.99) served with ranch and ketchup; fried zucchini ($5.99) served with ranch; and fried ravioli ($6.99) served with marinara sauce.
Looking for a fresher side? Add a house salad ($4.29 for a small or $8.99 for a large) made with a spring mix of lettuce, tomatoes and red onions.
True to its Italian influence, Pizza Company also sells baked ziti ($9.99) , vegan stromboli ($9.99 to $21.99) , veggie rolls ($9.99) with mushroom, spinach, green peppers, black olive and sauce; and cheese calzones ($7.99) with mozzarella and ricotta.
Those craving a sandwich or burger are also in luck: cheeseburgers ($7.99) , Italian sub sandwiches and Philly cheesesteaks are on the menu.
To top off all that savory with something sweet, try something from the dessert menu: soft and chewy vegan brownies topped with walnuts, large cannolis, cheesecakes and tiramisu.
Pizza Company also offers lunch specials from 11 a.m. to 3 p.m. Monday through Friday.
Geary's biggest challenge has been dealing with the two-year construction on Sunset Road, which he claims deterred many potential customers. Now that it's over, he said he hopes more people will visit.
"We've faced many challenges, but at the end of the day, this is what I want to do," Geary said. "I've always loved food. I enjoy cooking, and I'm a visual person, so I want my food to come out pretty. People eat with their eyes first. If you have a good product, you have a good following."
Delivery, takeout and catering are also available. Pizza Company is open from 11 a.m. to 9 p.m. Monday through Saturday and noon to 8 p.m. Sunday (excluding Thanksgiving and Christmas).
Visit pizzacompanylv.com.
Pizza Company
Address: 2275 E. Sunset Road
Hours: 11 a.m. to 9 p.m. Monday through Saturday and noon to 8 p.m. Sunday
Info: Call 702-363-9300 or visit pizzacompanylv.com.