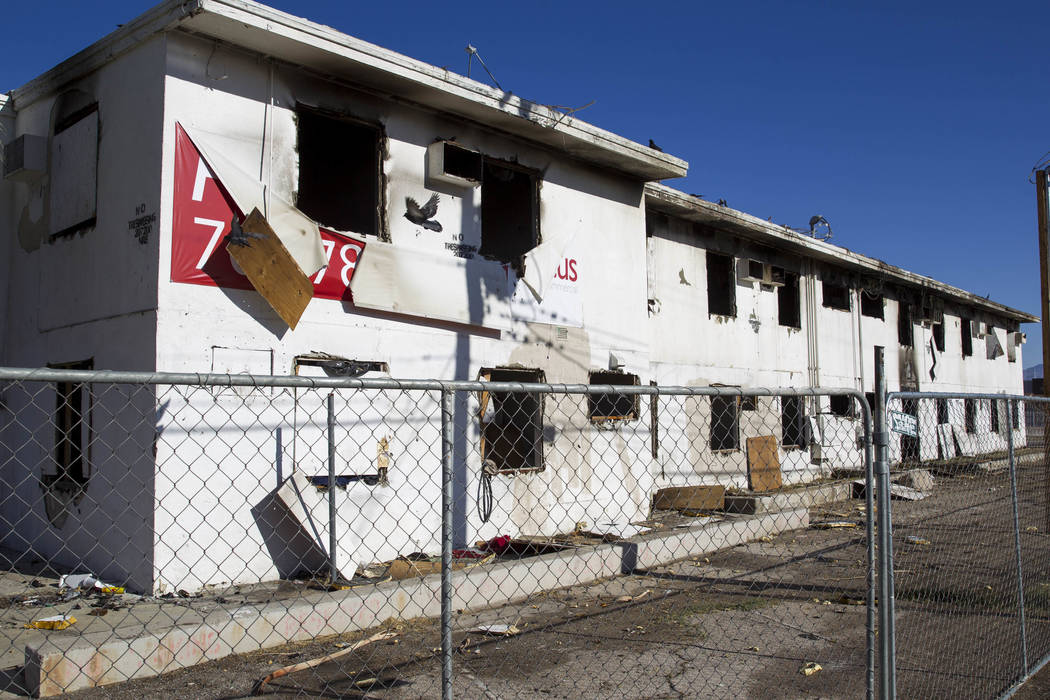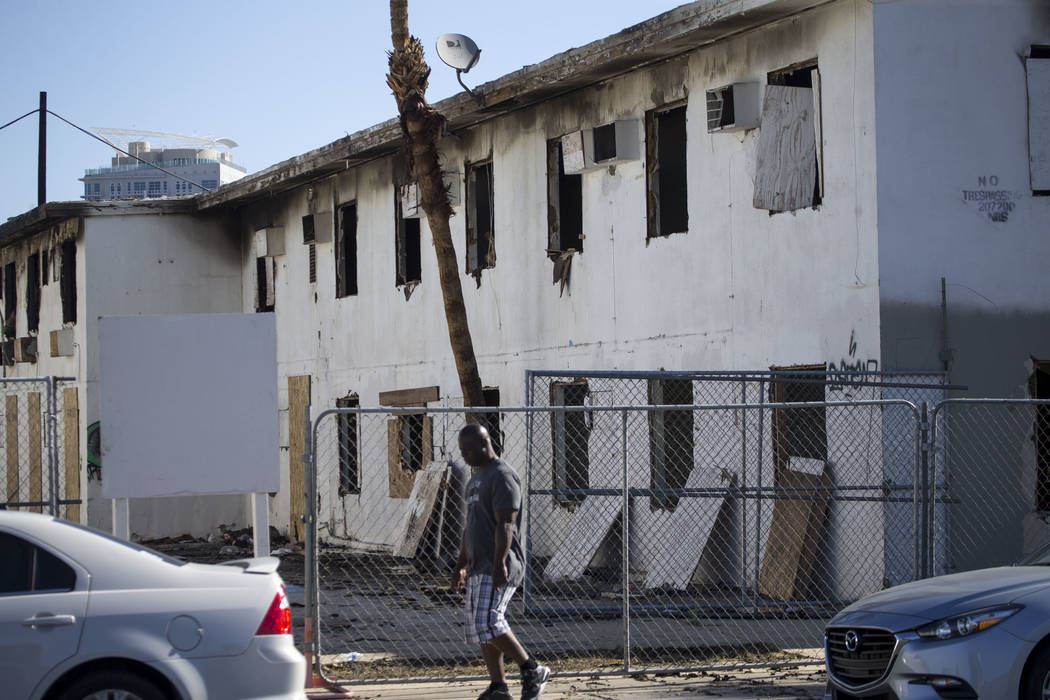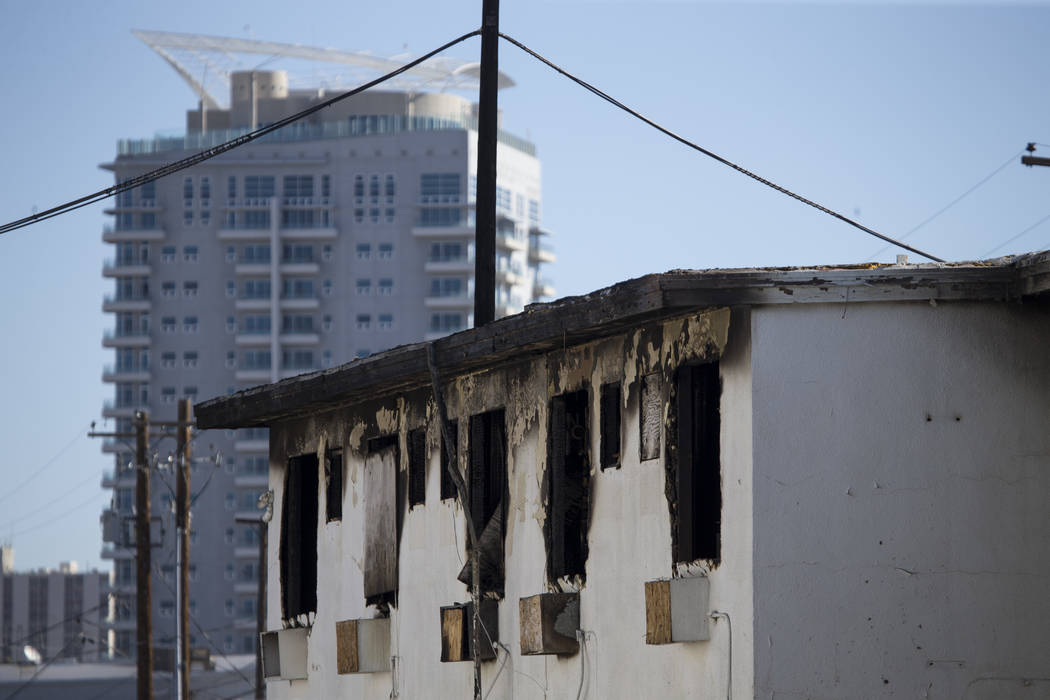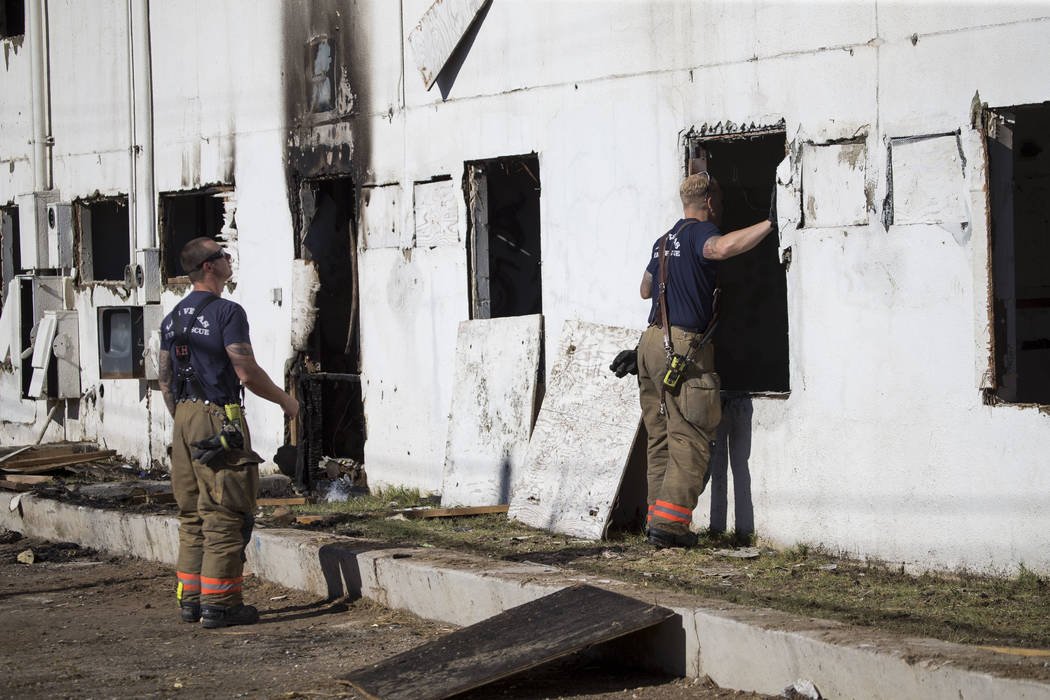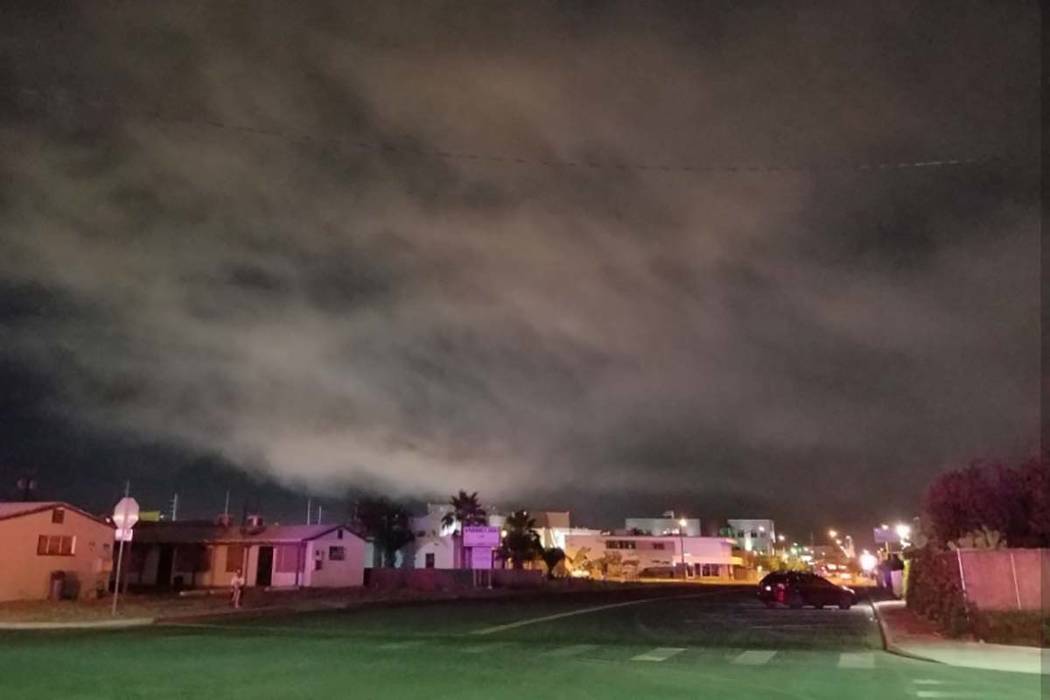 Firefighters battled a vacant building fire Friday morning south of downtown.
Thick smoke from the fire at 201 E. Utah Ave., near Main Street and Wyoming Avenue, could be seen from miles away.
Las Vegas Fire Department crews were called about an outside fire that had spread to a vacant building about 1:30 a.m., public information officer Tim Szymanski said.
The fire had burned up the side of the building and through the roof. The Fire Department called in a second alarm.
Szymanski said the fire was mostly out by 4 a.m.
.@LasVegasFD working a vacant apartment building fire. Thick smoke visible from afar pic.twitter.com/phRhDZIPnr

— Mike Shoro (@mike_shoro) June 16, 2017
Other than a brief doorway entrance, he said crews were hesitant to attack from the inside, fearing a roof collapse. They attacked the fire from above and the outside.
"Sometimes you got to let the fire do its natural thing, though, if you hope to put it out," he said.
There were no reported injuries. Szymanski wasn't ready to rule out the possibility it was a squatter fire.
The fire was under investigation. Clark County Fire Department assisted with the call.
A Lyft driver, Johnny Salcedo, said he could see smoke while he was driving near U.S. Highway 95 and Jones Boulevard. He drove to the site of the fire to get a better look.
Salcedo, 38, was one of several people gawking and pointing their cellphones at the burning building. Among them were Tim Kaechle and Jessica Goins-Taylor who live across the street from the building. The two initially thought the smoke was from a nearby barbecue. Kaechle peeked outside the window and saw the area was filled with smoke.
"This is more than a barbecue," Goins-Taylor said.
Concerned the fire would spread, they grabbed some belongings and their two dogs before leaving.
"We just couldn't breathe," she said.
Contact Mike Shoro at mshoro@reviewjournal.com. Follow @mike_shoro on Twitter.