Via Brasil elevates Sunday brunch experience
September 30, 2015 - 1:21 pm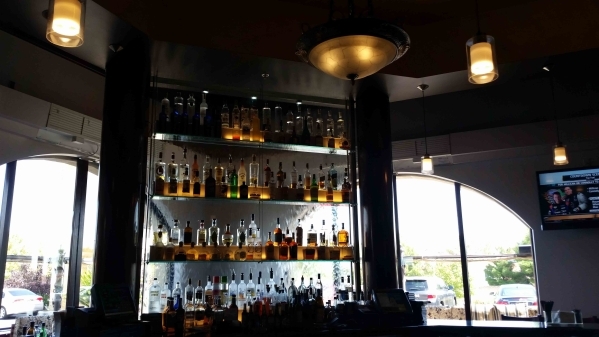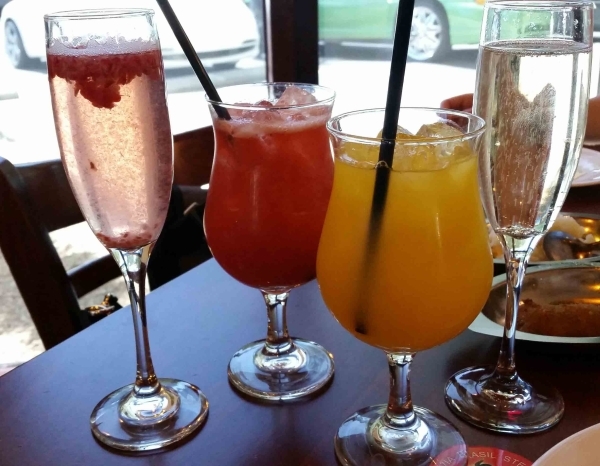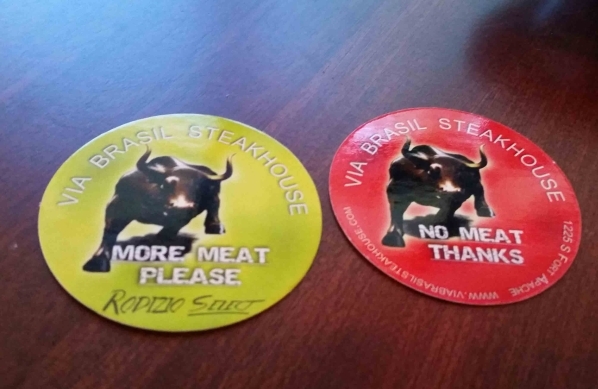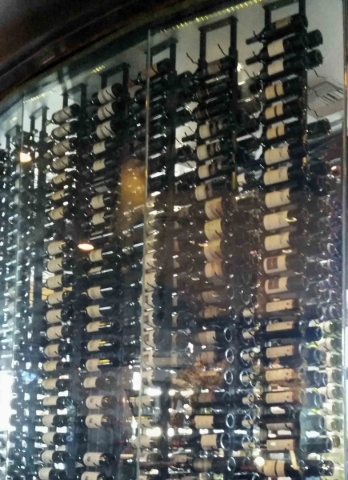 If you're having brunch at Via Brasil, you're advised to arrive hungry — very hungry.
Offered from 10 a.m. to 2 p.m. Sundays, brunch at the steakhouse, 1225 S. Fort Apache Road, features eight meats served tableside, along with an all-you-can-eat gourmet salad bar that includes a lot more than just salad.
Along with the prerequisite bacon and eggs, Via Brasil's brunch is also serving up signature eggs Benedict — three kinds with salmon, filet or the classic version — along with made-to-order omelets, waffles and pancakes. Then there are sides of fried plantains and mashed potatoes for the table.
But back to the meats: Picanha (Brazilian cut top sirloin), prime rib, tri-tip, turkey wrapped in bacon, garlic steak, chicken drumsticks, Brazilian pork and smoked ham, all served freshly carved, as much as you can eat. There's also grilled pineapple sliced and served tableside. Servers roam the dining room and watch for green cards on the tables — a sign that the diner is ready for more meat — with red cards indicating they should pass on by.
As if this isn't enough indulgence, each table also receives a basket of mini muffins and cheese bread bites (which you'll be severely tempted to fill up on). The cost? Per person, $24.99. This brunch is also family-friendly, with children ages 7 to 12 eating for $16.99, children 5 and 6 eating for $4.99, and children 4 or younger eating for free.
On a recent Sunday morning, the place was packed, so reservations are strongly recommended. The brunch also features the option for bottomless Bloody Marys, Bellinis or Mimosas for an additional $18, as well as a variety of freshly squeezed juices (my favorite was the strawberry) for $3.99.
If you're not the brunching type, Via Brasil also offers happy hour cocktail specials at the bar and patio from 5 to 9 p.m. Monday, 5 to 10 p.m. Tuesday through Thursday and 5 to 8 p.m. Friday through Sunday, with more than 30 salads and small plates for $5 each and entrees starting at $8.
The regular rodizio (which refers to all-you-can-eat-style Brazilian service) menu is $39.99 for the prime menu (featuring 15 varieties of beef, chicken, pork and fish) and $49.99 for the sterling menu (featuring 21 meats, including Porterhouse, grilled shrimp and lamb). Diners just wanting to enjoy the gourmet appetizer/salad bar pay $23.99. Children 7 to 12 eat for $24.99.
Hours are from 5 to 9 p.m. Monday, 5 to 10 p.m. Tuesday through Thursday, 5 to 10:30 p.m. Friday, 3 to 10:30 p.m. Saturday and 2 to 9 p.m. Sunday. Call 702-804-1400 or visit viabrasilsteakhouse.com. Reservations can be made by emailing reservations@viabrasilsteakhouse.com.
Via Brasil Steakhouse
1225 S. Fort Apache Road
Call 702-804-1400 or visit viabrasilsteakhouse.com.